War Remnants Museum – A Tough place to visit
Search for things to do in Saigon or things to do in Ho Chi Minh City, and you'll find the War Remnants Museum towards the top of every list. So it must be worth a trip, mustn't it?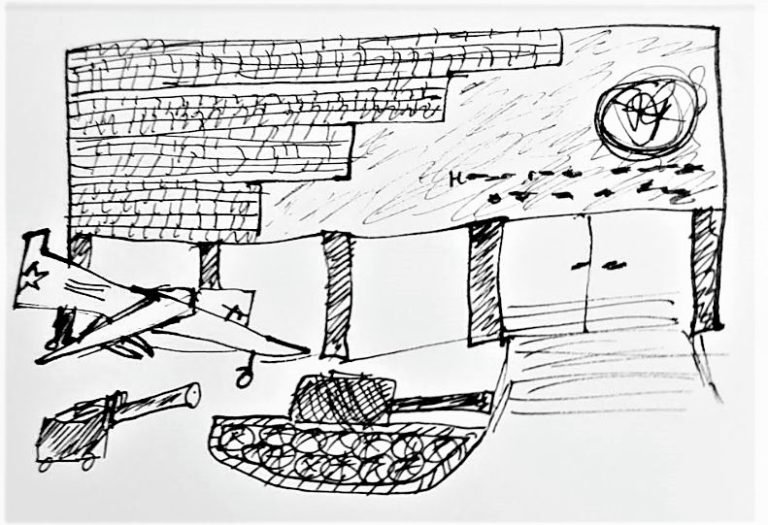 The War Remnants Museum – Your 2023 Guide
I'm not really a museum-loving kinda guy, but I do think that if you're spending time in Vietnam you should definitely visit the war museum. I don't suggest this on an entertainment basis. It's not entertaining at all. But, it is a great way to understand what happened during the Vietnam War.
It only ended in 1975 so plenty of people still walk the streets who lived through the horror. And that's why you should visit. So you know, albeit only a little, about what shaped the people and the country that you are travelling through.
The Museum of American War Crimes
The original name of the museum was the Museum of American War Crimes, and it doesn't take long to find out why. Photos of American soldiers grinning while holding decapitated Vietnamese heads, along with the terrors caused by the horrific Agent Orange are waiting for you on the inside.
You'd think that folk from the U.S. would avoid such a place, but after realising that American tourists were a huge proportion of their visitors they decided the change the name to make the place more welcoming to their guests. The content inside the museum still has the same original message though. There's no escaping the atrocities that took place during the Vietnam War.
Visiting the War Remnants Museum is tough before you even get through the door
The sombre atmosphere begins before you even walk through the doors. Outside you'll likely be approached by a multiple amputee trying to sell you some books. Chances are the seller's limbs were lost in the war you're about to learn more about.
The museum has plenty of military hardware for gun enthusiasts to arouse themselves with. But it's the photos that hit the hardest in the War Remnants Museum. I don't know what a million of anything looks like, but it seemed like there were millions of photos to see.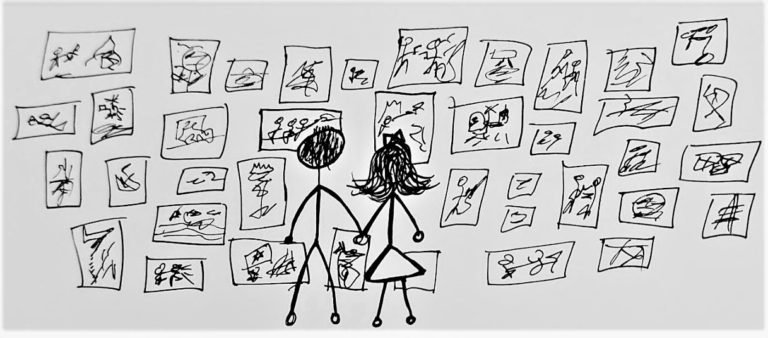 You'll find yourself compelled to look at them all. Some show the gruesome nature of the reality of the Vietnam war. And the images stay with you much longer than you'd hoped. So if you're looking for a fun day out, this isn't it, but if you've got some time in your travelling schedule and want to learn more about Vietnam's history and culture, you shouldn't miss it.
How to get tickets for the War Remnants Museum
You don't need to book tickets in advance, in fact, their website doesn't allow you to buy tickets online, but you can easily sort it out at the reception when you arrive. Tickets to the War Remnants Museum cost 40,000 VND, which is less than $2, so the cost isn't a concern for most travellers.
There are many bars and restaurants lining the street opposite the museum so you can grab a bottle of Saigon to help you come to terms with what you've just witnessed when you finish the tour.
Speaking of tours. One tip I have is to try to avoid walking around next to an organised tour. We, unfortunately, found ourselves working our way around at a similar pace to a Chinese tour. I assume their headsets were faulty because the guide thought it necessary to educate her group by shouting at them. The War Remnants Museum creates an atmosphere of silence with occasional whispering. A loud tour guide screaming Mandarin doesn't add to the experience. So try to avoid one!
War Remnants Museum Opening Times
The War Remnants Museum is open from 07:30 – 17:30 every day of the week. If you're wondering how much time you need at the War Remnants Museum it takes most people about two hours to get around all of the exhibitions. Of course, some people can get around in much less time. But on average a visitor to the museum is there for around two hours.
The full address for the museum is – 28 Vo Van Tan, Vo Thi Sau Ward, District 3, City. Ho Chi Minh
When's the best time to visit?
As you'd expect, the War Remnants Museum is busiest on weekends and national holidays. The quietest time to visit is early on weekdays.
---
So there you have it. My simple guide to Vietnam's War Remnants Museum in Ho Chi Minh City. I didn't enjoy my visit, but I'm pleased I went. You should go too.
---
Looking for more things to do in Vietnam?
If you're hungry for more travel tips and stories, head on over to my blog where I've got more tips and info, including these ones in Vietnam…
---
---
French Quarter vs Old Quarter Hanoi- Which One's Best For You?
---
Beer Street Hanoi Old Quarter (Ta Hien)
---
---
Vietnam Visa Extension In Hoi An
---
Nha Trang Night Market – Is It Worth It?
---
Wonderpark Nha Trang – Does It Exist In 2023?
---
Motorbike Cat Ba – How To Rent A Bike In 2023
---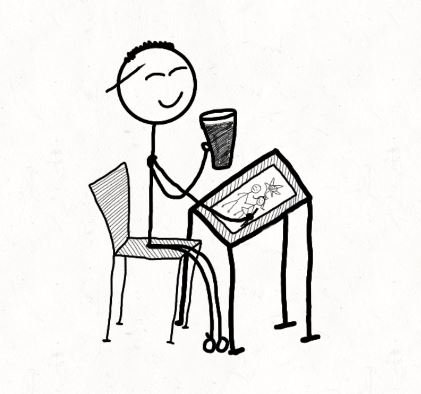 I'm not really a stickman, but it seems that I like portraying myself as one.
I'm an English guy who's been travelling since 2017. I was never good at taking photos, sketching just seems to work better for me, and in my opinion, why do you want to see other people's 4K videos and pictures of the world? Surely it's better to see it for yourself. You get in touch through the contact page or Instagram.
I look forward to hearing from you.
Happy travelling.
The Sketchy Traveller