Grab bike taxis in Vietnam
I'm a huge lover of Grab bike taxis in Vietnam. Pound-for-pound they are the most thrilling way to spend your money. That is of course as long as your driver knows how to drive and where to go.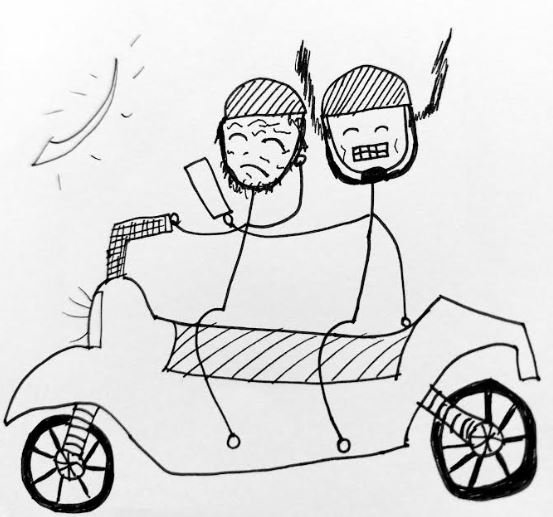 ---
Disclaimer: There are some affiliate links on this post. Meaning I may earn a (very) small commission if you buy something after clicking a link. This is at no extra cost to you. You can read my full disclaimer here.
---
When Grab Bike taxis in Vietnam go wrong!
This time around I drew the short straw and had an unwanted tour of the Ho Chi suburbs. My driver, who let's remember, chose to accept my request\ and therefore knew exactly where I wanted to go, not only struggled with having a passenger on his bike, he simply couldn't follow his map. What followed were wrong turns, breaks to ask locals where I wanted to go, followed by more wrong turns.
Crushingly my apartment was the tallest building over the river in District 2, so every now and then it would appear over the horizon. 'There, that's it, Masteri, Masteri', only for it to disappear with the next wrong turn. A 15-minute journey took over an hour. It was that bad. I felt for the poor old guy, he hadn't earned much for his hour's work, but I couldn't tip him. He couldn't be rewarded for what was essentially an attempted kidnap!
Don't let this put you off though, Grab bike taxis in Vietnam are one of my fondest memories of travelling. Dangerous exhilaration at its finest! Travelling from District 2 in Ho Chi Minh to the centre is an insane experience. Thousands of bikes all gliding around like a huge family of sardines all intertwined but moving together in harmony.
How do you book a Grab bike in Vietnam?
Ok, so that might all sound great, but you probably want answers to some practical questions too. Let's start with: How do you book a Grab bike? This is an easy one. Download the app and use it just like you would Uber. It's no different…apart from the number of wheels.
How much does Grab cost in Vietnam?
Next: How much does Grab cost in Vietnam? Of course, this depends on where you're going. But as you'd expect it's cheaper than you've ever seen before for a taxi. This is for two reasons, it's a bike and it's in Vietnam. It's such good value for money I was seriously tempted to use them occasionally just for the thrill of it. It's better than any rollercoaster!
You can read here about how I got my own personal Grab bike taxi in Vietnam when I had trouble renewing my visa in Hoi An.
If you're hungry for more travel tips and stories, head on over to my blog where I've got more tips and info, including these ones in Vietnam…
---
---
French Quarter vs Old Quarter Hanoi- Which One's Best For You?
---
Beer Street Hanoi Old Quarter (Ta Hien)
---
---
Vietnam Visa Extension In Hoi An
---
Nha Trang Night Market – Is It Worth It?
---
Wonderpark Nha Trang – Does It Exist In 2023?
---
Motorbike Cat Ba – How To Rent A Bike In 2023
---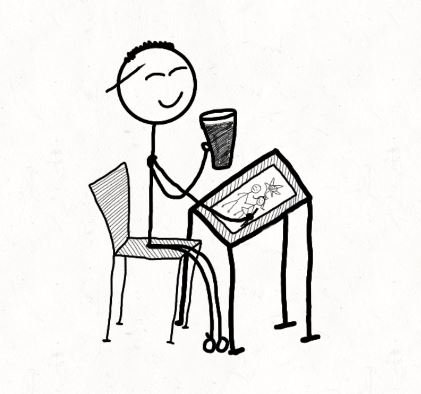 I'm not really a stickman, but it seems that I like portraying myself as one.
I'm an English guy who's been travelling since 2017. I was never good at taking photos, sketching just seems to work better for me, and in my opinion, why do you want to see other people's 4K videos and pictures of the world? Surely it's better to see it for yourself. You get in touch through the contact page or Instagram.
I look forward to hearing from you.
Happy travelling.
The Sketchy Traveller