Wonderpark Nha Trang – Does It Exist In 2023?
After visiting Wonderpark Nha Trang back in the glory days of pre-Covid, I've had it on my list to write a post about it. While doing my information gathering I'm starting to wonder if it does, or in fact ever did, exist!
---
Disclaimer: There are some affiliate links on this post. Meaning I may earn a (very) small commission if you buy something after clicking a link. This is at no extra cost to you. You can read my full disclaimer here.
---
Your guide to Wonderpark in Nha Trang
Now, I'm confident that it did exist, mainly because I was there and drew sketches later that day. And I'm pretty sure that I found it easily on Google Maps, as you'd expect. Now it seems to have slipped into a black hole. There are a few Vietnamese sites that still seem to mention its existence but none of them give a definite address or a link to the map, which is all I was looking for.
Where is Wonderpark Nha Trang?
I've since wasted far too much time trying to find the exact location of Wonderpark Nha Trang, with no success! I found maps that show it from a distance but nothing pinpoint. I've started to wonder if the big bully in the area, Vinpearl Land, has hacked the internet to remove all traces of its smaller competitor. I know they are, or at least were different places, I went to both during my time in Nha Trang.
So, think of it as an old-fashioned quest, not quite up to the standard of Mr. DiCaprio hunting Maya Bay, but in a world of easy information, it's rare to be challenged to locate something. And if it's as it was when I visited, it is worth the effort.
What's at Wonderpark Nha Trang?
You'll find a waterpark, a secluded beach and some fun inflatable obstacle courses out in the shallow ocean. You can even rent a jet-ski if you're feeling adventurous.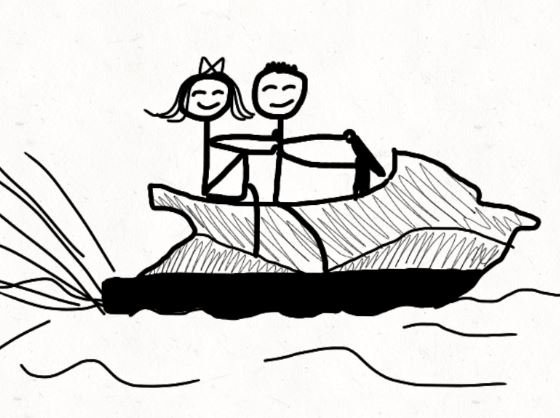 There's also a funfair with some pretty decent rides including a small but impressive roller coaster. Simply put, it's a mini version of Vinpearl Land.
What are the ticket prices for Wonderpark Nha Trang?
Adult tickets are 35,000VND per person, child tickets are 20,000VND. There are a few extra things that you will need to pay for like jet-skiing, but your ticket gets you access to all of the main attractions.
What are the opening hours?
Wonderpark Nha Trang is open from 9 a.m. to 9 p.m. every day. If it still exists of course.
So, that's all I have for you. It's up to you whether you choose to take up the quest to find this hidden wonder of the world. You could always just hail a cab and ask the driver to take you there. Who knows what you might find?
---
Looking for inspiration?
If you're looking for more things to do while in Nha Trang may I point you in the direction of Get Your Guide. It has every type of tour and trip available in and around the city. The beauty is you can safely and securely pay upfront, and if your plans change you can cancel and get a full refund if you do it with enough notice. I know it's fun not to plan too much and go with the flow instead, but sometimes it's nice to get things booked up and paid for in advance. If you're interested, here's a link to what's available in Nha Trang.
Where will you stay?
Finally, and I doubt you need much help with this but if you're still unsure where to stay I have a couple of recommendations. If you prefer hotel luxury I personally always use Booking.com and here are the most popular hotels in Nha Trang right now. If you prefer to keep it basic and bunk up in a hostel the best place to find your perfect hostel in Nha Trang or indeed anywhere, is Hostelworld. Here's a link to the best hostels in and around Nha Trang.
---
If you're hungry for more travel tips and stories head back over to my blog. You can also check me out on Instagram.
---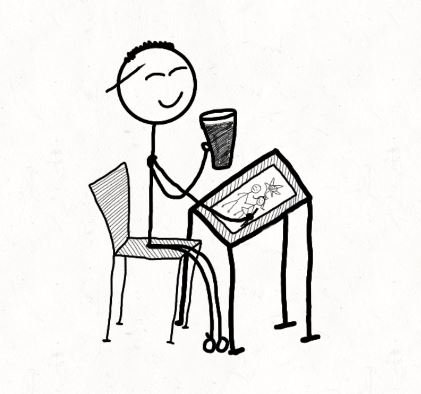 I'm not really a stickman, but it seems that I like portraying myself as one.
I'm an English guy who's been travelling since 2017. I was never good at taking photos, sketching just seems to work better for me, and in my opinion, why do you want to see other people's 4K videos and pictures of the world? Surely it's better to see it for yourself. You get in touch through the contact page or Instagram.
I look forward to hearing from you.
Happy travelling.
The Sketchy Traveller