Nha Trang Night Market – Is It Worth It?
For many of us, checking out the night market is a must-do when we descend upon our next destination. It's true that they can be a lively nighttime hub that offers plenty of entertainment. The truth, though, is that some of them are a complete waste of time and nowhere near the real action that we're craving. So, the question is; Nha Trang Night Market, is it worth it?
---
Disclaimer: There are some affiliate links on this post. Meaning I may earn a (very) small commission if you buy something after clicking a link. This is at no extra cost to you. You can read my full disclaimer here.
---
Nha Trang Night Market – Your 2023 Guide
Here's your quick and easy travel guide to the night market in Nha Trang in 2023. Enjoy.
Is Nha Trang Night Market worth visiting?
That's a very subjective question. If you suddenly find yourself in desperate need of a new baseball cap, a water pistol and some coffee beans but don't have the time to shop around, then the night market in Nha Trang is a blessing from heaven.
However, if you're an experienced traveller and a veteran of night markets who holds up places like Chiang Mai or Ho Chi as the yardstick for what makes a great one, then you shouldn't be making any special effort to visit Nah Trang's night market. Unless you want to use the experience to remind yourself of just how good Chiang Mai is. Personally, I don't need any help with that.
Anyway, let's do some good housekeeping and answer those vitally important questions…
What time is the Nha Trang night market open?
Officially the market is open from 19:00 to 22:00. But, as with most things in this corner of the world, things like opening hours are flexible. There's a good chance you could buy a bucket and spade at 17:00 and then go back later to grab some new pyjamas just before midnight.
Where is the night market in Nha Trang?
It's on Nguyen Thi. You know, Nguyen Thi, just off Tran Phu. You don't know it?!? Ok ok, considering that only means something to the local taxi drivers, allow me to show you where the night market in Nha Trang is, just click here to be magically transported into the map.
What amazing things can you buy at the market?
There's more than just caps, water pistols and coffee, but not much more. Most stalls are selling hats, caps and clothes. Plenty of others are selling flashing plastic toys, all designed to get kids to scream how it's all they've ever wanted, thus making parents open their wallets just to shut them up.
There are a few other stalls selling souvenirs, but only really things that you need to buy because you promised someone a gift and you're flying home tomorrow. So, it's either that or something terribly overpriced in the airport.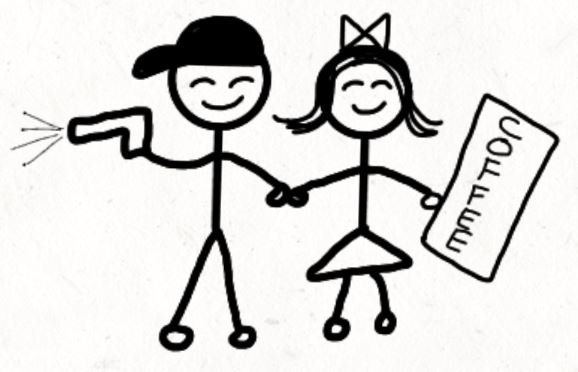 Are there restaurants at Nha Trang night market?
Yes, there are plenty of restaurants along the night market street as well as down all of the side streets. If you're feeling peckish and aren't a fussy eater, you'll find plenty. If trying local delicacies isn't really your thing, you can just ask for some banh mi bread filled with rice. That'll fill you up nicely.
For me, the location is the main reason why you might as well pay this night market a visit. Because…why not? It's not going to do you any harm. Unless of course, you don't look after your valuables well enough, then you really might regret showing your face there. But, as it's located next to the beach, chances are you'll be strolling past one evening with no urgent plans. So why not check it out? Who knows, Vinpeal might have decided to invest in it and now it has a cable car and a waterslide. Unlikely I know, but we can live in hope.
Don't go expecting to be impressed, but just see it as part of your experience of what Nha Trang at night is all about. It's all about experiences. Some are just better than others.
Looking for more adventures in Nha Trang?
If you've landed here because you want to fill your time in Nha Trang with activities and adventures, may I recommend taking a look at what the guys at Get Your Guide are offering? The reason I recommend this is that you can pay online and know that your booking is secure and refundable if you need to cancel it. Of course, you can arrange trips and tours when you get there, and I completely trust the lovely locals, but sometimes it's nice to book things with that extra level of security and Get Your Guide gives you that.
Finally, I doubt you need any assistance with this, but if you're finding it hard to decide where to stay in my experience there's nothing better than Booking.com for hotels, but if you want a hostel you should absolutely check out Hostelworld. I know the romance of just rocking up and finding a place sounds great. But for me, booking it and paying for it securely and also knowing you can cancel it for a full refund is the way to do it.
If you're hungry for more travel tips and stories, head on over to my blog where I've got more tips and info, including these ones in Vietnam…
---
---
French Quarter vs Old Quarter Hanoi- Which One's Best For You?
---
Beer Street Hanoi Old Quarter (Ta Hien)
---
---
Vietnam Visa Extension In Hoi An
---
Nha Trang Night Market – Is It Worth It?
---
Wonderpark Nha Trang – Does It Exist In 2023?
---
Motorbike Cat Ba – How To Rent A Bike In 2023
---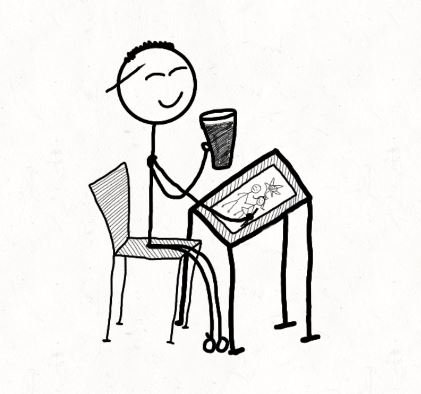 I'm not really a stickman, but it seems that I like portraying myself as one.
I'm an English guy who's been travelling since 2017. I was never good at taking photos, sketching just seems to work better for me, and in my opinion, why do you want to see other people's 4K videos and pictures of the world? Surely it's better to see it for yourself. You get in touch through the contact page or Instagram.
I look forward to hearing from you.
Happy travelling.
The Sketchy Traveller