Vietnam Visa Extension in Hoi An
Our laziness at the airport had us scrambling to get a Vietnam visa extension in Hoi An. The clock was ticking and my own mother was on the line!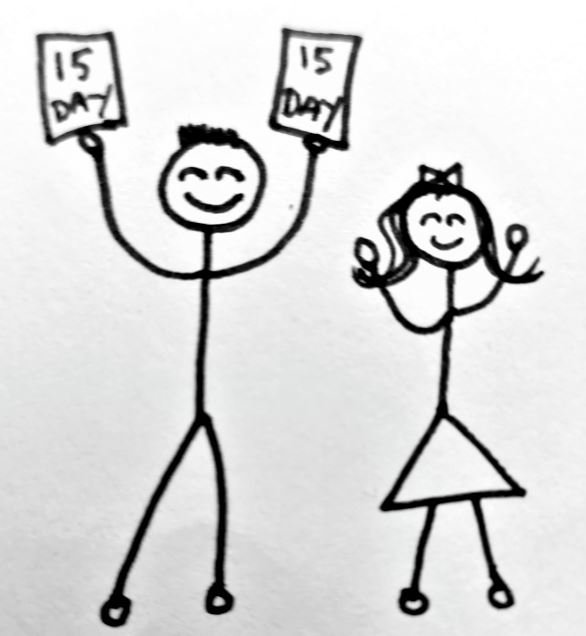 ---
Disclaimer: There are some affiliate links on this post. Meaning I may earn a (very) small commission if you buy something after clicking a link. This is at no extra cost to you. You can read my full disclaimer here.
---
How to extend your visa in Hoi An
Getting a 30-day visa for Vietnam is pretty simple, with a UK passport it is anyway, just wait in line when you arrive and get it sorted. But we sure made it difficult for ourselves!
Mistake 1 – We were too tired and lazy to wait in the queue for a 30-day visa when we arrived in Hanoi. So we took the 15-day exemption option.
Mistake 2 – We thought it would be easy to get a Vietnam visa extension in Hoi An.
Mistake 3 – We waited until we had 5 days left!
So, where can you get a Vietnam visa extension in Hoi An?
Hoi An is a truly amazing place to visit…..but it's not a great administration hub!! I managed to find one place that said they could extend our visas by 30 days. They seemed more like a souvenir store than an official documentation centre. But I had no choice, so after paying them about $50 and leaving our passports with them for two days it turned out they couldn't extend our Vietnamese visa for 30 days.
They did say they could probably extend it by 15 days but weren't sure. I think it was the first time they'd ever ventured into the visa business.
So I went back, morning and afternoon for the next two days. I had my own personal Grab bike chauffeur by this point. I do love a Grab bike taxi, It's so much fun riding on the back of a motorbike, zooming through Vietnamese traffic. It was the only plus to my constant disappointment in trying to get a Vietnam visa extension in Hoi An.
In the name of the Mother
If we'd failed to get the extension, my elderly mother would have been left all alone for the final days of her trip. The pressure was on.
Finally, with only 24 hours left until the expiry bomb went off, we struck Visa Gold. 15 more days were confirmed. The relief was celebrated with a few gallons of Hanoi beer!
My advice for getting a visa extension: Don't be lazy
So, my advice, if you plan on staying in Vietnam for more than 15 days, don't be lazy, get in that airport queue and get it sorted. The stress isn't worth it!
If you do get stuck and need to find somewhere to help you, first head to Hoi An Bridge. On the north side a few yards from the bridge there might still be a travel/souvenir shop. That's the place that eventually sorted me out, so hopefully, they can help you too.
Want more travel tips?
If you're hungry for more travel tips and stories, head on over to my blog where I've got more tips and info, including these ones in Vietnam…
---
---
French Quarter vs Old Quarter Hanoi- Which One's Best For You?
---
Beer Street Hanoi Old Quarter (Ta Hien)
---
---
Vietnam Visa Extension In Hoi An
---
Nha Trang Night Market – Is It Worth It?
---
Wonderpark Nha Trang – Does It Exist In 2023?
---
Motorbike Cat Ba – How To Rent A Bike In 2023
---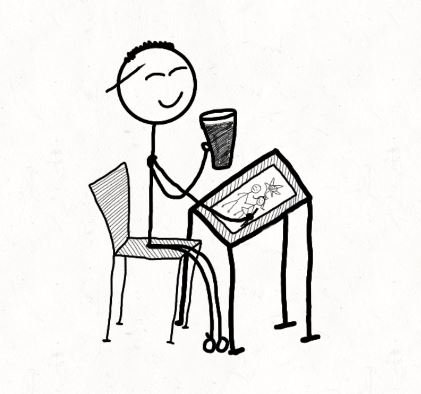 I'm not really a stickman, but it seems that I like portraying myself as one.
I'm an English guy who's been travelling since 2017. I was never good at taking photos, sketching just seems to work better for me, and in my opinion, why do you want to see other people's 4K videos and pictures of the world? Surely it's better to see it for yourself. You get in touch through the contact page or Instagram.
I look forward to hearing from you.
Happy travelling.
The Sketchy Traveller