Are you planning a trip through Vietnam? Are you lucky to have so much time that you can go everywhere from Ho Chi Minh City to Ha Long Bay? Or do you need to pick and choose where you visit? If it's the latter, then this question is an important one for you: Is Dalat worth visiting?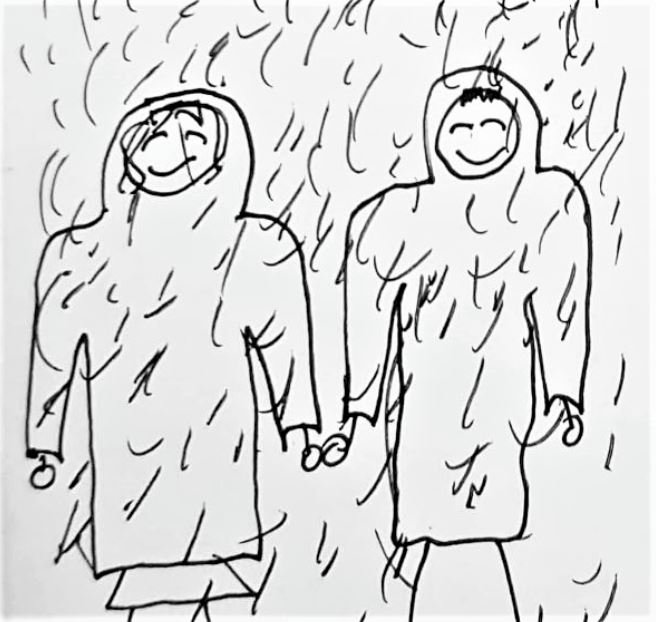 ---
Disclaimer: There are some affiliate links on this post. Meaning I may earn a (very) small commission if you buy something after clicking a link. This is at no extra cost to you. You can read my full disclaimer here.
---
Is Dalat worth visiting?
Simply put, yes it is. Dalat is definitely worth visiting when in Vietnam. But why? What is special about Dalat?
We were in HCMC and knew very little about Dalat. To be honest, we'd never heard of it until some travellers we met in a bar one night told us we had to go if we had the chance. We were going to Nha Trang next and Dalat was on the way. So it was a no-brainer to stay for a couple of nights to see what all the fuss was about. 
It didn't take long to fall in love, in fact, it only took a few steps off the bus to see why people love to spend a few days in Dalat. The reason for the immediate love…the weather.
After spending a few weeks in HCMC we'd become accustomed to the constant heat and dust. Dalat was the opposite. It's one of the best sensations I can remember about my time in Asia, the cool air feels liberating and so different from the constant tropical heat in most destinations. It's because the city is 1,500 metres above sea level, meaning it's cool and misty all year round.
When is the best time to visit Dalat in Vietnam?
The monsoon season is from April to October, and this is the hottest time of the year too. But August is actually the busiest time for tourists in Dalat because many Ho Chi residents love to head there for their holidays.
The best time to visit Dalat is during the dry season, which is from November to March.
There's still a good chance of rain, but not to a monsoon level, and temperatures average around a delightful 20'C.
That might still sound warm, but you'll see loads of people walking around in ski jackets from the 1980s. Really, you will. There are loads of them for sale at the market and in vintage stores.
Best things to do in Dalat
Most people just love to relax in Dalat, and you can see why. The general vibe is very peaceful and the pace of life is slow.
Dalat isn't just full of tea rooms for pensioners though, it has one of the strangest bars and probably the strangest house I've ever seen. Let's start with the house.
Known simply as Crazy House Dalat, it really is an odd place. Imagine that Salvador Dali was asked to illustrate Alice in Wonderland, and you're getting the right idea.
It's also a hotel, but unless you've got some secret psychedelics in your pocket I don't know why you'd want to stay there. It is a great place to walk around for an hour though.
If you're confident riding a scooter, you should definitely rent one and explore the surrounding countryside. The mountain roads are well paved so you can really enjoy the thrill of zipping around and taking in the amazing views.
The best hostel in Dalat
I obviously haven't stayed at every hostel in Dalat, but the one I did stay at, Dalat Backpackers Alley Hostel, was amazing, so I feel justified to call it the best hostel in Dalat.
The best bar in Dalat
Maze Bar in central Dalat is perhaps the strangest bar I've ever visited. As the name suggests, the whole bar, all four floors of it, are staggered with wooden twists and turns and secret cubbyholes all over the place.
Not only is it a visual masterpiece, but it serves great cocktails too. A must-see when in Dalat.
Address: 57 Phan Bội Châu, Phường 1, Thành phố Đà Lạt, Lâm Đồng, Vietnam
Dalat Market is a must-do activity
Dalat Night Market is busy every night of the week. Located next to a stunning lake, it is surrounded by bars and restaurants making it easy for you to relax while eating and drinking the night away. The people-watching is especially excellent.
Here's a link to the location of the market on Google Maps.
Opening times: 17:00 – 00:00 every day
---
So, is Dalat worth visiting? Yes, without a doubt. You'll never forget your time there. In fact, we met many travellers who'd planned to stay for a couple of days but were still there months later. It's that good, so don't miss it.
---
If you're hungry for more travel tips and stories, head on over to my blog where I've got more tips and info, including these ones in Vietnam…
---
---
French Quarter vs Old Quarter Hanoi- Which One's Best For You?
---
Beer Street Hanoi Old Quarter (Ta Hien)
---
---
Vietnam Visa Extension In Hoi An
---
Nha Trang Night Market – Is It Worth It?
---
Wonderpark Nha Trang – Does It Exist In 2023?
---
Motorbike Cat Ba – How To Rent A Bike In 2023
---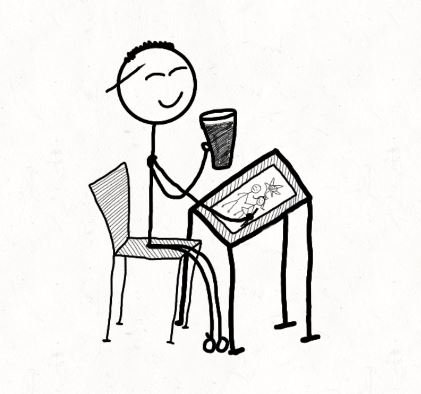 I'm not really a stickman, but it seems that I like portraying myself as one.
I'm an English guy who's been travelling since 2017. I was never good at taking photos, sketching just seems to work better for me, and in my opinion, why do you want to see other people's 4K videos and pictures of the world? Surely it's better to see it for yourself. You get in touch through the contact page or Instagram.
I look forward to hearing from you.
Happy travelling.
The Sketchy Traveller