Hoi An Water Park – Your 2023 Guide
There's only one waterpark in Hoi An, it's called VinWonders. It's actually part of a bigger theme park with a lot more going on than just some water slides. Here's all the info you need to know about the one and only Hoi An Water Park.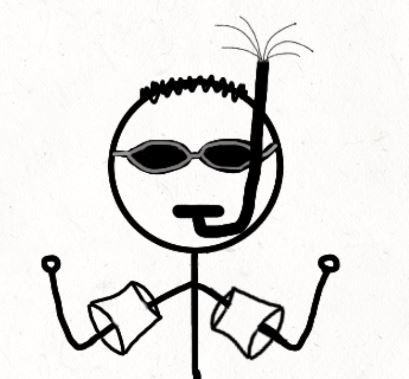 ---
Disclaimer: There are some affiliate links on this post. Meaning I may earn a (very) small commission if you buy something after clicking a link. This is at no extra cost to you. You can read my full disclaimer here.
---
Your guide to VinWonders: Hoi An Water Park
There's plenty to know before planning your trip to the only waterpark in Hoi An. I'll tell you all about what's there, where it is, how much you'll pay, as well as a word of warning before you head off. Let's get started.
Where is it?
This water park in Hoi An is located 15km from the ancient town. Meaning the best way to get there is with a Grab Taxi.
Staying in a hotel in Hoi An? If so, there's a good chance that they sell tickets and arrange transport to VinWOnders theme park.
If you're staying in Danang and want to visit the water park in Hoi An, you have a 60km journey to arrange.
Here's a link to the location of the Hoi An Water Park on Google Maps.
Is Hoi An Water Park any good?
On the face of it, yeah, the water park at VinWonders in Hoi An is a good water park. There are 11 different slides along with a large swimming pool.
There are all the classic kinds of slides: big drops, spinning tubes and a lazy river. So plenty for kids and grown-ups to enjoy.
Kids especially love the giant water playground.
What else is there to do at VinWonders apart from the water park?
There are a few other zones at VinWonders, so it's not all about Hoi An Water Park. Here's what else you can do there…
Adventure Land
This is the normal theme park area. There's a decent rollercoaster and many modern travelling fairground-style rides.
Indoor games
This is basically just a big indoor fun house. The kind of place where parents wave goodbye to their kids as they jump headfirst into a giant ball pit. The kids that is. The parents are straight off to the nearest bar.
Island of Folk Culture
Not much more than a model of a traditional village to walk around. It's unlikely you'll have time for this if you're mainly keen on the water park and theme park. It's done nicely but it's probably not what you're going to VinWonders Hoi An for.
Harbour Corner
This is more of an adult corner. It's a mix of different traditions, buildings, shops and restaurants. Kind of like a 'world corner'. Again, it's nothing much but it's cool to walk along the street to see the different buildings.
River Safari
The river safari is one of the more popular areas. The organisers claim that it is 'Vietnam's first and largest river safari, with 550 creatures from more than 50 species are cared for and preserved.'
Personally, I'm not a fan of zoos or safari parks, but this seems to be a popular part of the park.
A map of VinWonders
Here is a map of the whole park including the exact information of Hoi An Water Park.
Things to know before visiting
If you're planning on taking kids with you to Hoi An Water Park, there are a couple of things you need to know. And that's that there are many height and weight restrictions for most of the water slides.
Minimum height rules
Some have a minimum height requirement of 1.2 metres, a couple are set at 1.3 metres and quite a few need children to be at least 1.4 metres tall.
Don't expect any casual enforcement of these rules. Expect military precision enforcement, they will check your child's height to the millimetre!  
Minimum weight rules
This was a new one for me. Many of the slides have a minimum weight restriction. Children need to be 50kg to play on some of the slides. Apparently, if you're too light you might fly off over the horizon.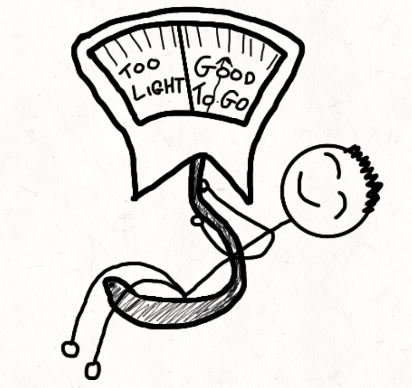 So if you're children are in good, healthy shape, it might be time to pile on the pounds at McDonald's!
Here is a link to all of the rules and restrictions at Hoi An Water Park.
FAQs for Hoi An Water Park
---
Hoi An Water Park ticket prices
Tickets for Vin Wonders Hoi An are priced depending on height.
Over 1.4 metres 600,000 VND
1 metre to 1.4 metres 450,000VND
Kids under 1 metre can go in for free. But that's because they can't really go on anything in the park
Water Park opening times
The water park is open from 10:00 to 17:30.
Here's a link to the website which shows the opening times for all of the other zones in the park
Are there places to eat at VinWonders Hoi An?
Yes, there are many restaurants dotted around the park, including in the water park.
Want more travel tips?
If you're hungry for more travel tips and stories, head on over to my blog where I've got more tips and info, including these ones in Vietnam…
---
---
French Quarter vs Old Quarter Hanoi- Which One's Best For You?
---
Beer Street Hanoi Old Quarter (Ta Hien)
---
---
Vietnam Visa Extension In Hoi An
---
Nha Trang Night Market – Is It Worth It?
---
Wonderpark Nha Trang – Does It Exist In 2023?
---
Motorbike Cat Ba – How To Rent A Bike In 2023
---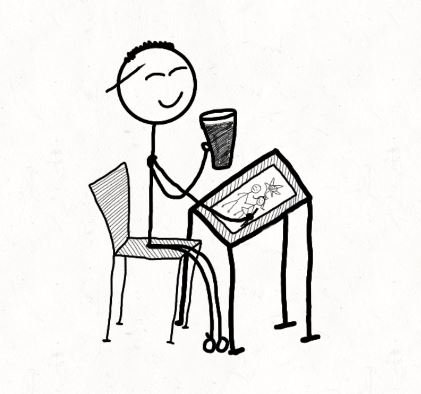 I'm not really a stickman, but it seems that I like portraying myself as one.
I'm an English guy who's been travelling since 2017. I was never good at taking photos, sketching just seems to work better for me, and in my opinion, why do you want to see other people's 4K videos and pictures of the world? Surely it's better to see it for yourself. You get in touch through the contact page or Instagram.
I look forward to hearing from you.
Happy travelling.
The Sketchy Traveller