Sports Bars In Kamala – The 3 Best Bars To Watch Sport In 2023
Are you looking for the best places to watch live sport in Kamala, Phuket? There are loads of bars around town with a screen or two that sometimes have live sport on, but I went on the hunt for some proper sports bars. Bars with loads of screens showing all kinds of sports at the same time. I'm happy to say that I found three great sports bars in Kamala. Here's all the info you need to choose which is best for you.
---
Disclaimer: There are some affiliate links on this post. Meaning I may earn a (very) small commission if you buy something after clicking a link. This is at no extra cost to you. You can read my full disclaimer here.
---
The 3 Best Sports Bars in Kamala, Phuket
If you don't care about why I think these sports bars in Kamala are so good and just want to know the name and where to find them, here's that basic info
If you want to know what makes each of these sports bars special and which one will suit you best, read on, it will only take a minute, I promise.
Ultimate Guide to the Best Sports Bars in Kamala
The beauty is, there's a real difference between the three best sports bars in Kamala, so you should be able to find one to suit your needs.
Kamala Beergarden – My first choice when there's a game on
Maybe it's the English in me that draws me to anything that offers a beer garden, but it's not just a beer and a bench that makes Kamala Beergarden my favourite sports bar in Kamala. It has plenty more on offer than just that.
In regards to why you're here, the sport, they've more than got that covered. I counted eight big screens which are all perfectly angled to give everyone a good view. As with any decent sports bar in Thailand, every kind of sport is catered for here, and if they aren't showing what you were hoping for, just ask any of the staff and they'll find a screen and put it on for you.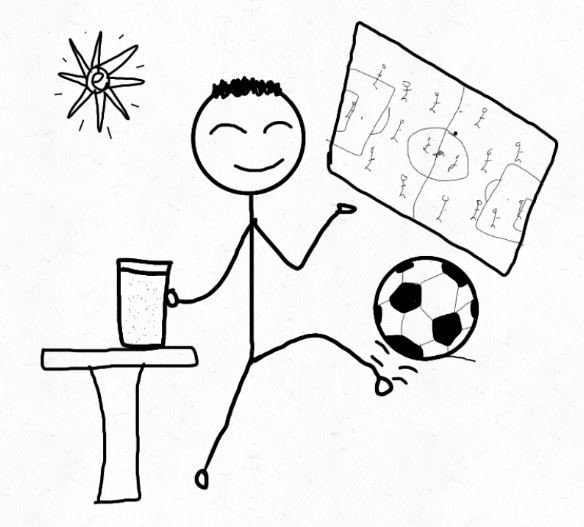 As you'd expect the main sports shown are European football (EPL mainly) and the Aussie favourites NRL & AFL. But like I said, if there's any other live sport that you want to watch, they'll happily help.
So, not only do they nail it when it comes to showing live sport on TV, Kamala Beergrden also has one of the best food menus I've seen in any sports bar in all of Thailand. It's that good! Western and Thai food options are plentiful. The Penang curry I had was as good as any I've had in Phuket….as was the pizza I ordered to snack on during the second half of the match.
Who doesn't love a happy hour?
On top of the basics, sport and food, Kamala Beergarden also has a great daily happy hour from 4pm to 8pm each day. You can get a bottle of beer for just 60 THB. In addition, Monday is cocktail day. All cocktails are only 120 THB all day.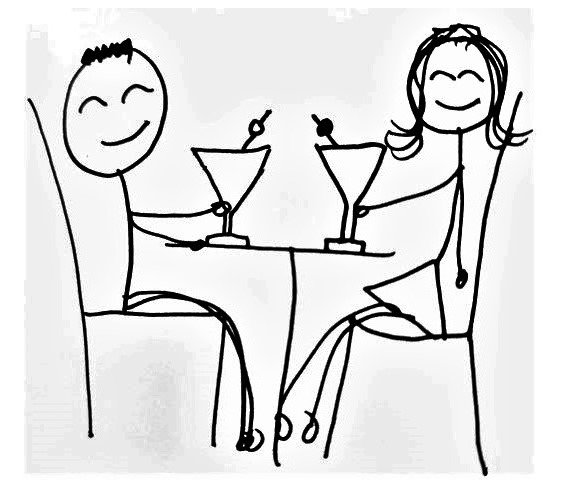 There's also a pool table, so you can play some sport while watching it on TV. Proper sports bar vibes.
So, hopefully, you can understand why it's my favourite sports bar in Kamala. If I were you, I'd head there to Kamala Beergarden before anywhere else.
Opening times: 16:00 to 02:00
Address: 66 5 Main Road Kamala, Kathu District, Phuket 83150, Thailand
---
Next up on my list of the best sports bars in Kamala is Aussie Pub Kamala. It's the most popular place to watch sport in this part of Phuket, and if you're Australian and want to get the best Aussie sports experience in Kamala this is the place for you.
There are loads of screens all over the pub, meaning you can even watch the match from the street outside. Not sure why you'd want to do that, but it is logistically possible. And as usual in these parts, they're happy to show whatever you want to watch as long as they can.
Aussie Pub Kamala also has a decent food menu. They pride themselves on their burgers and ribs, so if that's what you fancy eating while watching the match this is the place for you.
Opening hours: 11:00 to 00:00 on weekends. 14:00 to 00:00 Tue – Fri. Closed Mondays
Address: 93/43 Moo3 Main Road, Kamala, Kathu District, Phuket 83150, Thailand
---
Do Duck Inn – The Thai sports bar in Kamala
Last but by no means least on my list of the three best sports bars in Kamala is Do Duck Inn.
It's a smaller sports bar than the other two but it still has plenty of screens that are always showing live sport.
The Do Duck Inn is more like a traditional Thai bar than a Western-style sports bar. So if you still want to make the most of the local culture while taking in a game, this could be the best sports bar in Kamala for your needs.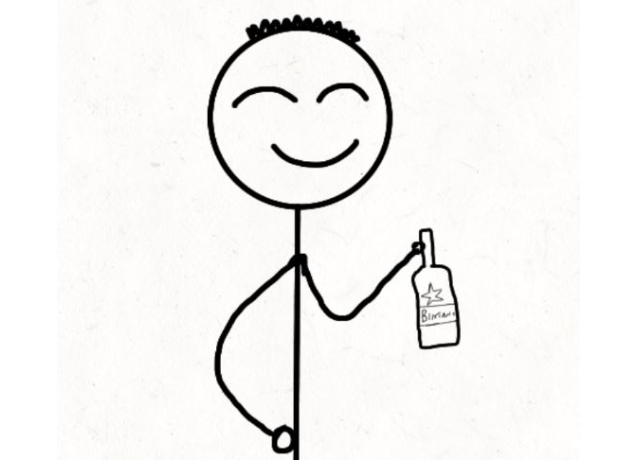 If you're feeling peckish the Thai food on offer here looks top quality. I wouldn't suggest going for a Western dish here. It won't hurt you or anything but I'd leave that to the other two western-themed sports bars on the list.
Another plus of Do Duck Inn is that it's right in the heart of Kamala and offers great seats for some people watching action when there's not a game on.
Opening times: 10:00 to 14:00
Address: W7XM+8CW, 4233, Kamala, Kathu District, Phuket 83120, Thailand
---
So there you have them, the best sports bars in Kamala, Phuket. If you're planning on travelling around the island you should check out my Phuket page. It covers pretty much any sports bar or motorbike needs you'll have. Enjoy.
The best sports bars all over Thailand.
I'm a bit of a sports bar addict. So if you're looking for some more tips on where to go to watch the match all over Thailand, check out these links:
Sports Bars in Koh Lanta – The Best Places To Watch The Match
---
Sports Bars in Bangkok 2023 – Top 6 For Serious Sports Fans
---
Pattaya Sports Bars 2023 – The Best For Serious Sports Fans
---
Sports Bars In Phi Phi – The Best 3 On The Island In 2023
---
Sports Bars In Chiang Mai – The 5 Best Pubs For Sport In 2023
---
The 4 Best Sports Bars in Koh Phangan – 2023 Update
---
Sports Bars In Phuket Town – The Only 3 You Need in 2023
---
Patong Sports Bars– The Only 4 You Need in 2023
---
Sports Bars in Chiang Rai – The 4 Best Bars to Watch Sport in 2023
If you're working your way through Thailand, check out my Thailand page for more tips and advice to make the most of your travels.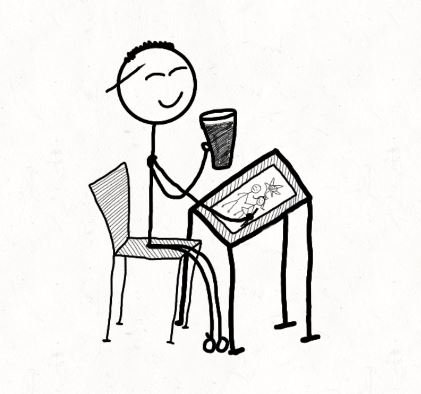 I'm not really a stickman, but it seems that I like portraying myself as one.
I'm an English guy who's been travelling since 2017. I was never good at taking photos, sketching just seems to work better for me, and in my opinion, why do you want to see other people's 4K videos and pictures of the world? Surely it's better to see it for yourself. You get in touch through the contact page or Instagram.
I look forward to hearing from you.
Happy travelling.
The Sketchy Traveller