Sports Bars In Phi Phi – The Best 3 On The Island In 2023
There are a crazy amount of bars on the island, but what if you want to watch an important match on TV? Plenty of bars have a TV, but I'm here to tell you about the three best proper sports bars in Phi Phi. Only ones with loads of screens showing different sports at the same time have made my list. Let's check them out…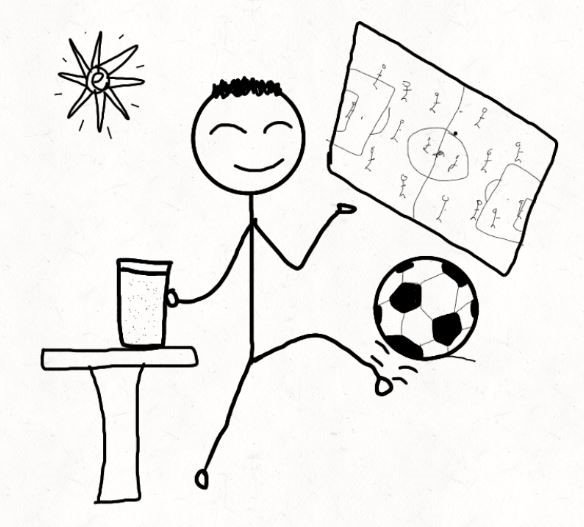 ---
Disclaimer: There are some affiliate links on this post. Meaning I may earn a (very) small commission if you buy something after clicking a link. This is at no extra cost to you. You can read my full disclaimer here.
---
The 3 Best Sports Bars in Phi Phi
Here are the best places to watch live sport on TV on Ko Phi Phi Don.
Let's start with the most popular sports bar in Phi Phi. The Dubliner is the go-to Irish Pub for many travellers as soon as their boat arrives.
I counted four big-screen TVs, which were all well angled meaning you could get a decent view from anywhere inside the pub. As with any decent sports bar, they can show different sports at the same time. If there's a huge match on then it's likely it will take over, but on other days you can feel free to ask at the bar if they're not showing what you want to watch.
It seemed that European football, especially the English Premier League had priority over everything else, but they were also promoting F1, boxing and UFC when I was there.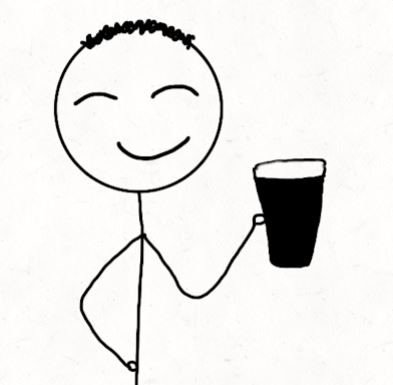 You won't be surprised to hear that the best pint of Guinness in Phi Phi is on tap at its biggest and best Irish Pub. I'm not saying it's anywhere near Dublin quality, but it's decent for the other side of the world.
If you're hungry there's an alright western-themed menu. The food didn't look amazing but who doesn't love some fried beige food to snack on when the game's on?
Opening times: 09:00 – 00:00
Address: 125/81 Moo7 Phi Phi Island, Krabi 81210, Thailand
---
Next up on the list of the best sports bars in Phi Phi is Sports Bugers Phi Phi Island. This is a cosy little sports bar right next to the pier. But don't be fooled by it's small size, this sports bar still squeezes in three TV screens and has the ability to show different sports at once.
If there's a big match on, they'll put it on all three screens, and the cosy vibe creates a great atmosphere. You can always ask for them to put something else on one TV though if you want, but realistically it'd be better to go to The Dubliner as it will probably be on there already.
A big selling point of this sports bar in Phi Phi is its burgers. I suppose if you're going to put the word burger in your name you need to know how to make a good one, and boy do these guys know how to make a burger. So if you're a burger-loving sports fanatic, get yourself to Sports Burgers Phi Phi Island!
Opening times: 12:00 – 02:00
Address: 125/17 Moo7, Phi Phi Island, Krabi 81000, Thailand
---
Dojo Bar – The modern sports bar on the island
Third on my list of the best places to watch sport in Phi Phi is Dojo Bar. This English-owned sports bar is the most modern one of the three on my list. This is a real benefit if you like a clean toilet on your travels!
Along with it's spotless sanitaryware, this sports bar has five big-screen TVs, with access to hundreds of sports channels. This means you have a great chance of getting to watch whatever match or race you want to. If when you get there it's not looking like it'll be on, as with every good sports bar, just ask behind the bar.
Dojo Sports Bar also has the best draught options. San Miguel, Magners and Chang are on tap here. There's also a great cocktail menu and there should now be a food menu too. There wasn't when I was there but the owner said that they were launching one in the next few weeks. And if everything else is to go by, I'd say it's going to be good grub!
Beer pong anyone?
Along with the live sport on TV, you can play a bit of sport too, well, you can play beer pong. Does that count as a sport? If darts is a sport I reckon beer pong is too. Professional beer pong with spirits only would be a great watch!
The final selling point of this sports bar in Phi Phi is its location. Set right over the bay of Phi Phi Don, you've got a killer view to entertain yourself during halftime or a smoke break.
Opening hours: 09:00 – 01:30
Address: 125/142 Ao Nang, Krabi 81000, Thailand
---
There you have them, the best three sports bars in Phi Phi. All three of them are great places to watch a match on the island. It just depends on what atmosphere you're after. Whichever one you choose you're in for a good time.
The best sports bars all over Thailand.
I'm a bit of a sports bar addict. So if you're looking for some more tips on where to go to watch the match all over Thailand, check out these links:
Sports Bars in Koh Lanta – The Best Places To Watch The Match
---
Sports Bars in Bangkok 2023 – Top 6 For Serious Sports Fans
---
Pattaya Sports Bars 2023 – The Best For Serious Sports Fans
---
Sports Bars In Chiang Mai – The 5 Best Pubs For Sport In 2023
---
The 4 Best Sports Bars in Koh Phangan – 2023 Update
---
Sports Bars In Kamala – The 3 Best Bars To Watch Sport In 2023
---
Sports Bars In Phuket Town – The Only 3 You Need in 2023
---
Patong Sports Bars– The Only 4 You Need in 2023
---
Sports Bars in Chiang Rai – The 4 Best Bars to Watch Sport in 2023
If you're working your way through Thailand, check out my Thailand page for more tips and advice to make the most of your travels.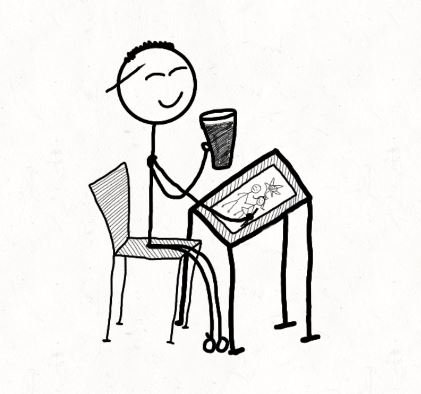 I'm not really a stickman, but it seems that I like portraying myself as one.
I'm an English guy who's been travelling since 2017. I was never good at taking photos, sketching just seems to work better for me, and in my opinion, why do you want to see other people's 4K videos and pictures of the world? Surely it's better to see it for yourself. You get in touch through the contact page or Instagram.
I look forward to hearing from you.
Happy travelling.
The Sketchy Traveller