Pattaya Sports Bars 2023 – The Best For Serious Sports Fans
I'm going to tell you about the six best sports bars in Pattaya, then you can choose which one suits your needs. There are loads of bars that show sports in Pattaya, but this is all about the bars that take sport seriously. Only bars that have loads of screens and take requests about what they show have made my list. Let's get to them.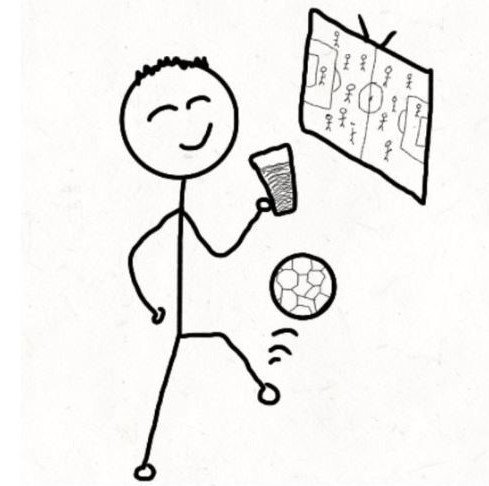 ---
Disclaimer: There are some affiliate links on this post. Meaning I may earn a (very) small commission if you buy something after clicking a link. This is at no extra cost to you. You can read my full disclaimer here.
---
The Best Sports Bar in Pattaya in 2023
I feel it's only right that one bar gets special mention. I've been to a lot of sports bars on my travels, and when it comes to caring about sports fans, this next one is right up there with the best sports bars out there.
When it comes to Pattaya sports bars, it's only right that I-Rovers Sports Bar & Restaurant is at the top of the list. That's because just as their website says – "It's all about the sports" at this sports bar.
"We show 'ALL' the Live English Premier League games, Championship games, every Celtic and Rangers game, plus NRL, AFL, Rugby, UFC, NFL, NCAA, Cricket and Formula 1… plus much much more!"
They also claim that if they can't get the game you want "no one can." Considering they have access to over 600 sports channels and shown them on 21 big-screen LCD TVs, it's hard to see how another sports bar in Pattaya can compete.
Adding to the list of unique selling points of this sports bar in Pattaya is the fact that it doesn't close. Yeah, you heard me, the bar is open 24/7. So if you're staying up to watch an early morning kick-off, this is the sports bar in Pattaya to head to.
Watch the match with breakfast
If you're too tired to stay up for the late games you don't need to worry because I-Rovers Sports Bar has another ace up its sleeve. It's the only sports bar I've been to that offers to record a game for you and then dedicate a section of the bar so that you can watch it in your own time. So, instead of staying up all night, you can watch it with breakfast and a pint the next morning. All you need to do is avoid the score! Contact them through their website to book this service.
Their live sports schedule is updated every week, but as with any good sports bar in Pattaya, they'll do their best to put on anything you ask them to.
Along with having every needed to be the best sports bar in Pattaya they also have a huge food menu to keep you well-fed all day. This is a 24-hour sports bar after all, so they need to offer three good meals to get you through the day.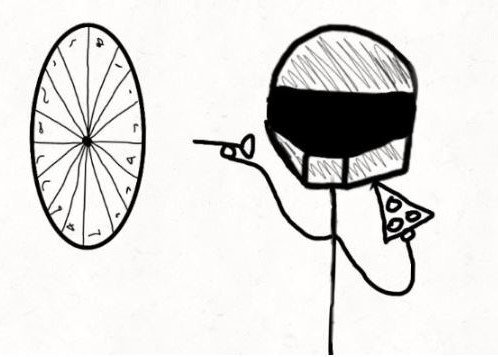 There are also dart boards and a pool table in the bar. I-Rovers really does tick all the boxes when it comes to what a sports bar should have. It's not only the best sports bar in Pattaya, it's one of the best sports bars in Thailand!
Opening times: Bar 24/7. Restaurant 7:30 to 02:00
Address: 33, 126 หมู่ที่ 10 LK Metro Aly, Muang Pattaya, Thailand
---
Pattaya Sports Bars – The Best of the Rest
Just because I-Rovers is so good, doesn't mean that there aren't other great places to watch live sport in Pattaya. These five deserve a place on the list of the best sports bars in Pattaya.
Danny's is a lively modern sports bar in the bustling Treetown Night Market, in the heart of Pattaya. It's the best sports bar in Pattaya if you want to watch the match while not missing out on the madness of the streets.
Danny is a great guy who really knows how to make his customers feel welcome. He also keeps his Facebook page updated daily with his sports schedule.
There are ten screens all around the bar showing different sports simultaneously. In fact, Danny said he set a record recently with all ten screens showing different sports and each of them had an audience. He was well chuffed about it!
They don't serve food, but as you're in the bustling Treetown Night Market, food vendors are constantly passing by so it's easy to get something to snack on while watching the match.
It's not the biggest sports bar in Pattaya, but for a fun night out while watching sport, there's nowhere better.
Opening Times: 15:00 – 03:00
Address: Treetown complex, Pattaya City, Thailand
---
The Sportsman is an old-school British Pub in Pattaya. If you fancy tucking into a Sunday roast while watching the match this is the sports bar for you.
The food menu is insanely big. I have no idea how they can offer so many different things. The kitchen must be bigger than the pub.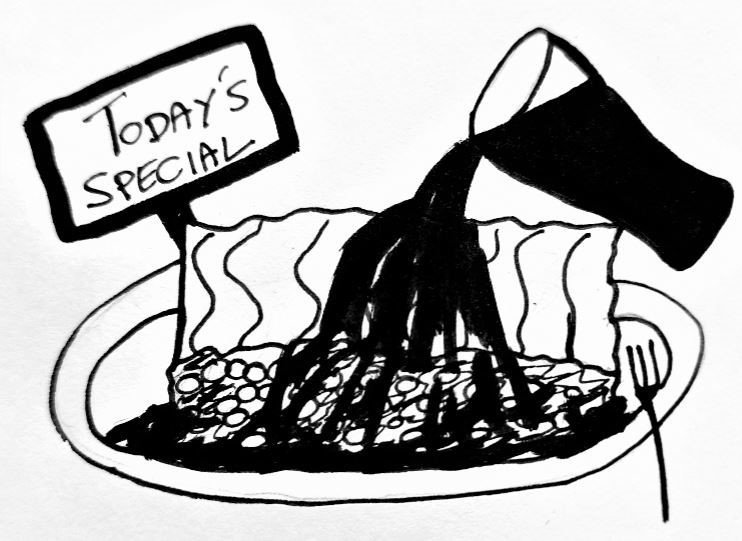 They take live sport just as seriously as their food. With loads of TVs inside, there are also two screens facing out to the terrace. Meaning you enjoy the warm Thai evening air while watching the match.
Their TV sports schedule is updated weekly on their website. But if you want to watch something that's not on the list they'll find a screen just for you and put it on.
As you'd expect from a traditional pub, there's a great pint of Guinness on tap. It will cost you 240 THB for a pint which is pretty standard in Pattaya. Tiger and Heineken both cost 135 THB for a pint at this sports bar in Pattaya.
Opening times: 07:00 – 00:30
Address: 482 Pattaya 13 Alley, Muang Pattaya, Thailand
---
Next up on the list of the best sports bars in Pattaya is Fraser's Sports Bar. Located down in Jomtien, this is a sports bar run by the very popular Aussie, Stewart Fraser.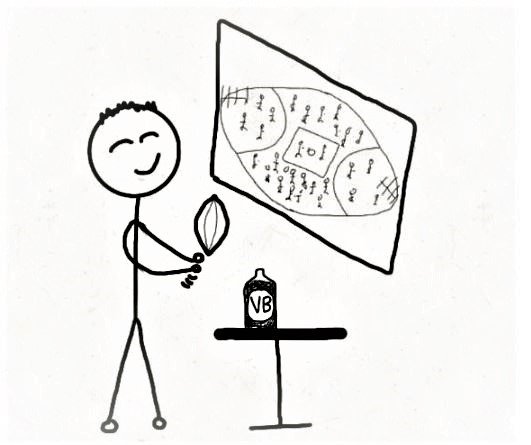 As it's run by an Australian it's no surprise that is one of the best places in Pattaya to watch AFL and NRL. But the sport on offer doesn't stop there, every kind of sport is catered for at Fraser's Sports Bar.
There are 12 big-screen TVs meaning that you can get a good view of a screen from anywhere in the pub.
Along with live sport, Fraser's is famous for its food, the Thai food menu is decent, but it's their Western food that they're famous for. So much so that they offer a food delivery service to the whole city. Here's the menu if you're interested
Opening hours: 08:00 to 23:00
Address: Thappraya Rd, Pattaya City, Thailand
---
Next, we have a sports bar in Pattaya that's more like a social club for local golf enthusiasts.
The bar itself has all the basics that a decent sports bar in Pattaya should have: multiple screens showing different sports, a pool table and well-priced beer.
What makes this sports bar different is that it is a meeting place for golfers. In fact, the bar organises rounds of golf six days a week. They organise everything, you just pay your fee, play a round and then head back to the bar to watch sports for the rest of the day.
If that sounds like heaven, pop in and check them out.
Opening times: 08:00 to 01:00
Address: 312/42 Nongprue, Pattaya City, Thailand
---
Last up on my list of Pattaya's best sports bars is Sportsworld Pattaya. With a name like that, you'd like it to be up at the top of the list, but it doesn't quite live up to its name.
Well, that's maybe unfair, because for quite a small bar, the number of screens inside is impressive. So, yes it is without a doubt a sports bar, but it just seemed to lack an atmosphere when I popped in to watch a Premier League game when I was last in Pattaya.
I got chatting with some expats who told me that they love it in there and always go to watch a match, so maybe this is more of a local expat sports bar in Pattaya rather than one for the party-loving traveller.
Either way, they made it onto my list of the best places to watch sport in Pattaya because they can definitely show many different sports at the same time.
Opening times: 10:00 to 00:00
Address: 315 13 Soi Lengkee, Pattaya City, Thailand
So there you have them, the best sports bars in Pattaya. Hopefully, you know which one sounds like the best one for you to visit when you want to watch the match. Enjoy.
Have you checked out Hostelword yet?
If you haven't booked your hostel yet check out this gem on Hostelworld – Glur Pattaya Walking Street. It's one of the best hostels I've ever stayed in.
If your Pattaya accommodation is already sorted you should have a look at Hostelworld for your next stop. It is the best online platform for hostel booking anywhere online. Well, I reckon it is anyway.
The best sports bars all over Thailand.
I'm a bit of a sports bar addict. So if you're looking for some more tips on where to go to watch the match all over Thailand, check out these links:
Sports Bars in Koh Lanta – The Best Places To Watch The Match
---
Sports Bars in Bangkok 2023 – Top 6 For Serious Sports Fans
---
Pattaya Sports Bars 2023 – The Best For Serious Sports Fans
---
Sports Bars In Phi Phi – The Best 3 On The Island In 2023
---
Sports Bars In Chiang Mai – The 5 Best Pubs For Sport In 2023
---
The 4 Best Sports Bars in Koh Phangan – 2023 Update
---
Sports Bars In Kamala – The 3 Best Bars To Watch Sport In 2023
---
Sports Bars In Phuket Town – The Only 3 You Need in 2023
---
Patong Sports Bars– The Only 4 You Need in 2023
---
Sports Bars in Chiang Rai – The 4 Best Bars to Watch Sport in 2023
If you're working your way through Thailand, check out my Thailand page for more tips and advice to make the most of your travels.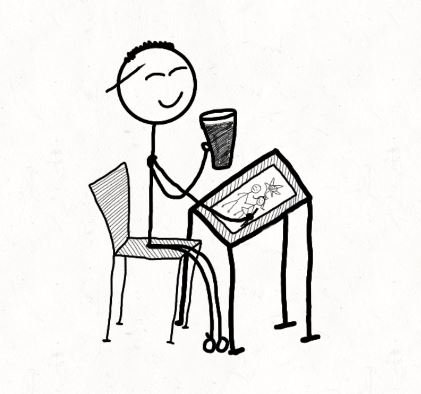 I'm not really a stickman, but it seems that I like portraying myself as one.
I'm an English guy who's been travelling since 2017. I was never good at taking photos, sketching just seems to work better for me, and in my opinion, why do you want to see other people's 4K videos and pictures of the world? Surely it's better to see it for yourself. You get in touch through the contact page or Instagram.
I look forward to hearing from you.
Happy travelling.
The Sketchy Traveller