Sports Bars in Bangkok 2023 – Top 6 For Serious Sports Fans
I could easily write a list of 20 great sports bars in Bangkok, but let's be honest, you don't want to know about that many, you just want to know the best of the best. So I've narrowed it down to the 6 best sports bars in Bangkok just for you. These are all serious sports bars for proper sports fans. If that's you, let's get going!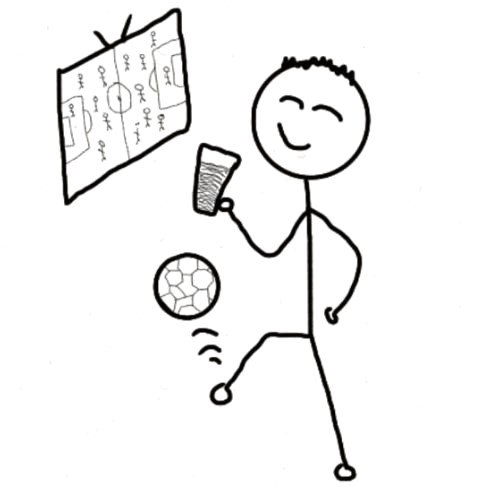 ---
Disclaimer: There are some affiliate links on this post. Meaning I may earn a (very) small commission if you buy something after clicking a link. This is at no extra cost to you. You can read my full disclaimer here.
---
Quick Guide to the Best Sports Bars in Bangkok
If the thought of having to read for a minute or two scares you, here's the world's quickest guide to the best sports pubs in Bangkok to watch a match in 2023.
Most sports bars in Bangkok are in the Sukhumvit (downtown) area of the city.
If you're in the cool Silom Road / Bang Rak area, head to Shenanigans.
If you're still with me why not power through and read about what makes these the best sports bars in Bangkok? Who knows, you might actually enjoy it. And reading is good for you, scientists say so.
Ultimate guide to the best bars to watch live sport in Bangkok
I know that usually there's nothing better than a busy sports bar with a buzzing atmosphere and beer flying around! But sometimes watching sport is super-stressful and you need a quiet corner to quietly take it all in.
Each of the sports pubs on this list has something unique about them, so take a quick look through and see which one best matches your needs.
Right then, we're starting with the biggest and the best sports bar in Bangkok. It's not even a fair competition with the others, The Sportsman Sports Bar is head and shoulders above the rest. Here's why:
It has the most TVs. 22 in total as well as 8 huge HD projectors. They also have 6 separate viewing areas meaning and can show up to 20 different sports at once!
The commentary is always on for the big events. Something that is less common in bars that have live music clashing with the sport on TV. It's all about the sport in this bar.
It's not just about English football though. They show everything. Just check out their sports page for more info about everything they show.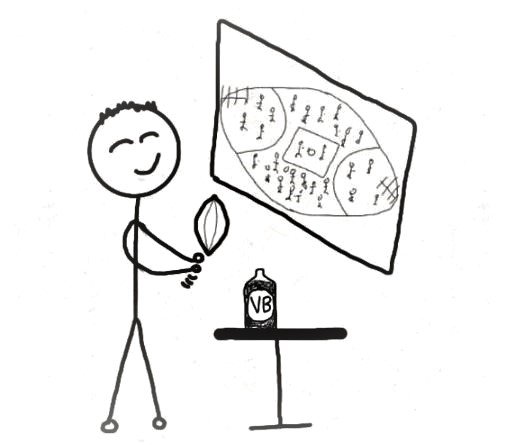 If the English Premier League is your thing, they love it here and will always show every game on their many screens. Watching the 3 o'clock kick-offs on a Saturday is a special thing.
If you want to play sport while watching it they have loads of quality pool tables available from 120 THB per hour, and professional quality dart boards too.
There's still more to tell you
Their food menu is the biggest I think I've ever seen at a sports bar in Thailand. There's something for everyone, with Western, Thai, Indian and vegan food available.
When it comes to drinks they have it sorted too. There's a 12-hour happy hour from 07:00 to 19:00. Yeah that's right, from 7 a.m.
That might seem mad, even for Bangkok, but The Sportsman Sports Bar opens at 7 a.m. and immediately starts showing late-night games from the night before so that you can catch up with the games that were on while you were sleeping with breakfast and a cheap pint.
You can find details of the happy hour on their drinks menu.
I've rambled on about The Sportsman Sports Bar, but it really is the best of the best. The rest of my tips will be much shorter, I promise.
Opening hours: 07:00 – 02:00
Address: 10 22 Soi Sukhumvit 13, Bangkok 10110, Thailand
---
Sports Bars in Sukhumvit – Best of the rest
Sukhumvit is easily the best area in Bangkok for sports bars. So if you're ever in doubt and can't use your phone, just head to Sukhumvit Road and you'll quickly find a sports bar in Bangkok.
If you care about finding the best ones around, along with The Sportsman Sports Bar, allow me to suggest these two:
The Oasis Bar – The best sports bar on Soi Cowboy
Located in the madness of Soi Cowboys' famous red-light party district, you'll find The Oasis Bar. This is a British sports pub, but despite its surroundings, there are no hostesses. It's the perfect place to watch sport and enjoy the craziness of Soi Cowboy without getting harassed or feeling out of place.
If, though, you want to watch the match and get some attention from the local ladies, you'll have to pop next door or over the road after the full-time whistle. Or during half-time, that depends on you.
Inside this sports bar on Soi Cowboy there are more than a dozen high-definition large-screen TVs, as well as a 1 x 110-inch super clear LED screen for the main event. They take showing live sport very seriously here. Just check out the sports section of their website and see for yourself.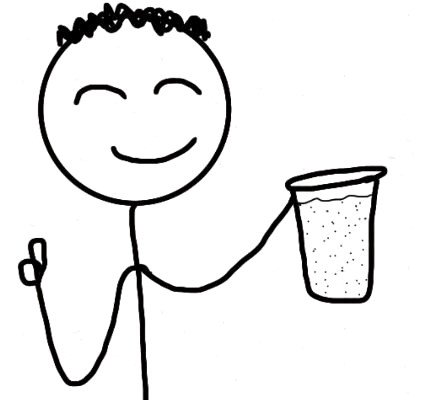 Along with the live sport, there are loads of free-to-play pool tables upstairs too.
You can also get a pint of Chang for 100 THB all day long. Which is pretty good for a sports bar in Sukhumvit.
They have loads of good food available too. The pizzas are great here. Here's the full menu.
Opening Times: 09:00-02:00
Address:4, 19-4/20 Soi Cowboy, Bangkok 10110, Thailand
The Sport Corner – A great sports bar in Sukhumvit
Another great sports bar in Sukhumvit is The Sports Corner. There are loads of screens next to each other on every wall. It's hard to know which one to watch at times, but that's a nice problem to have. As you'd expect, though, the main games will be put on the biggest screens.
This sports bar is also great for craft beers and bar food. Pizzas, baguettes burgers and toasties for the Western palette, as well as great Thai food for the more adventurous eaters of you out there.
As is standard for any good sports bar in Bangkok, there is a free-to-play pool table inside too.
Opening Hours: 14:00 to 02:00
Address: 394 2 Sukhumvit 20 Alley, Bangkok 10110, Thailand
---
Best Sports Bar on Khao San Road
What list of sports bars in Bangkok is complete without one on the famous Khao San Road?
Mulligans Irish Bar – The only sports pub on Khao San Road
Khao San is all about getting wasted, buying crap and eating things on sticks. Luckily, though, there's still one decent sports bar along this famous road. And that is Mulligans.
There are big screens all over the walls inside this bar, which is up the stairs and round the corner. There are loads of tables out on the street but you can't see any screens from there.
The bar updates its Facebook page every week with its sports schedule. It's mainly EPL that they show, but they're happy to put other sports on for you too.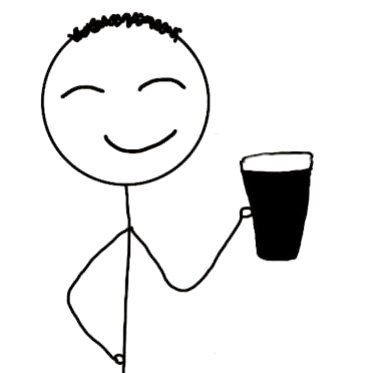 One benefit of this sports bar is that it's open very late, meaning it's the best sports bar to watch late-night European games such as the Champions League.
It's more expensive than other bars alongside Khao San but worth it if you get to watch the match.
Opening hours: 18:00 – 04:00
Address:265 Khaosan Rd, Bangkok 10200, Thailand
---
Best sports bars in Bang Rak & Silom
Last on my list of the best sports bars in Bangkok, we have two great pubs in the trendy Bang Rak & Silom Road area of the city.
Shenanigans – Great for traditional pub food
If you want a sports pub to be a home from home you should get to Shenanigans. Not only is an amazing pint of Guinness on offer but there's every kind of British and Irish pub grub that your heart could desire.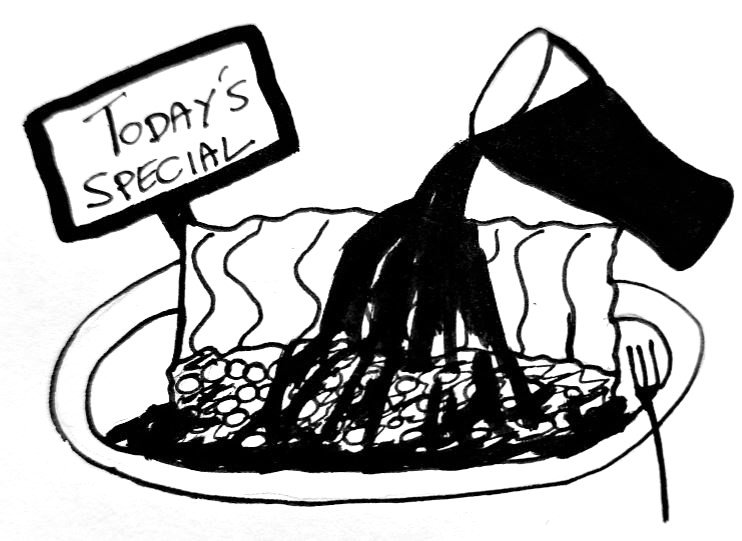 There are of course loads of TVs which can show a whole array of sports simultaneously. You can even relax on the outdoor terrace and keep an eye on a couple of screens, which is great for the smokers out there.
Opening times: 09:00 – 02:00
Address: 840 Thanon Surawong, Bang Rak, Bangkok 10500, Thailand
4 Sports Bar – The cheapest sports bar in Bangkok
Finally, we have a cosy little sports bar sports bar, with a great local feel. 4 Sports Bar only has a few TVs inside but that isn't important, the atmosphere is one of the best of all of the sports bars on this list. Yes, they can't show 20 sports at once, but for a big game or event, it's a wonderful place to soak up the atmosphere.
It's also the cheapest sports bar on this list, which is always a winner! So if you prefer a small bar with well-priced beer, go to 4 Sports Bar.
Opening times: 17:00 – 02:00
Address: Silom 4 Alley, Bang Rak, Bangkok 10500, Thailand
---
So there you have them, the six best sports bars in Bangkok. Sukhumvit is the best place to find loads of sports pubs in Bangkok, but now you know the best places to go if you're on Khao San Road or Silom Road too. Enjoy, I know I did.
Have you checked out Hostelword yet?
If you haven't booked your hostel yet check out this gem on Hostelworld – Jam Hostel. It's one of the best hostels I've ever stayed in.
If your Bangkok accommodation is already sorted you should take a look at Hostelworld for your next stop. It is the best online platform for hostel booking anywhere online. Well, I reckon it is anyway.
So there you have it, your ultimate guide to Koh Phangan scooter rental. Have fun out there.
The best sports bars all over Thailand.
I'm a bit of a sports bar addict. So if you're looking for some more tips on where to go to watch the match all over Thailand, check out these links:
Sports Bars in Koh Lanta – The Best Places To Watch The Match
---
Pattaya Sports Bars 2023 – The Best For Serious Sports Fans
---
Sports Bars In Phi Phi – The Best 3 On The Island In 2023
---
Sports Bars In Chiang Mai – The 5 Best Pubs For Sport In 2023
---
The 4 Best Sports Bars in Koh Phangan – 2023 Update
---
Sports Bars In Kamala – The 3 Best Bars To Watch Sport In 2023
---
Sports Bars In Phuket Town – The Only 3 You Need in 2023
---
Patong Sports Bars– The Only 4 You Need in 2023
---
Sports Bars in Chiang Rai – The 4 Best Bars to Watch Sport in 2023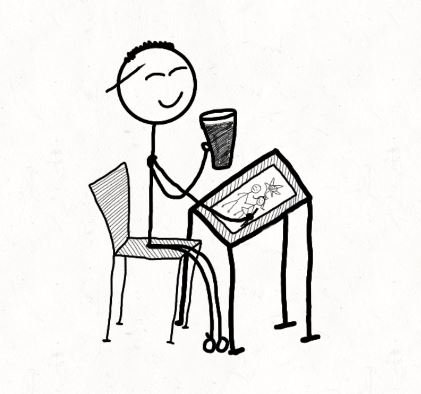 I'm not really a stickman, but it seems that I like portraying myself as one.
I'm an English guy who's been travelling since 2017. I was never good at taking photos, sketching just seems to work better for me, and in my opinion, why do you want to see other people's 4K videos and pictures of the world? Surely it's better to see it for yourself. You get in touch through the contact page or Instagram.
I look forward to hearing from you.
Happy travelling.
The Sketchy Traveller