Shooting Range In Krakow – The Best Ones In 2023
If you're looking for stag party ideas in Poland, you should definitely visit a shooting range in Krakow. For one the city is perfect for a stag, with its endless bars offering strong cheap beer all day long. A stag party usually needs a little bit more than just bars though. And adding a Krakow gun range to the schedule is all you need to break up the drinking.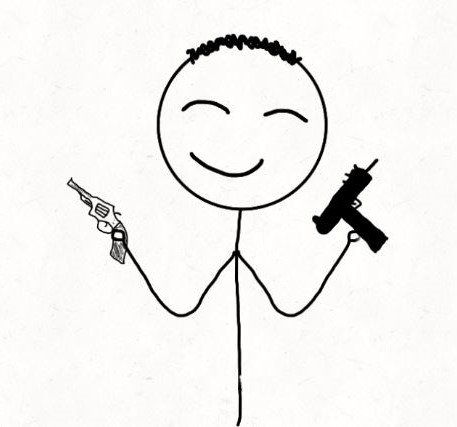 ---
Disclaimer: There are some affiliate links on this post. Meaning I may earn a (very) small commission if you buy something after clicking a link. This is at no extra cost to you. You can read my full disclaimer here.
---
Your ultimate guide to the best shooting ranges in Krakow
I've created a list of the best gun ranges in Krakow so that you can decide which is the best for you. But it's always good to have a few options in case they're fully booked.
First, though, let's answer a few of the basic questions you may still have about gun ranges in Krakow…
Can tourists go to a shooting range in Krakow?
Yes, tourists can shoot guns in Krakow. All of the shooting ranges I'm recommending are very welcoming to tourists. It's easy to visit a gun range in Krakow.
How much does it cost to visit a shooting range in Krakow?
Prices start from as little as 20 PLN / €4 to fire a basic handgun in Krakow. All ranges offer shooting packages where you can get a selection of gun types, they average at around 200 PLN / €40 per person. I'll detail the specific prices for each range below.
How long does a shooting range session last in Krakow?
Most packages last for an hour. This will also include a safety brief, but they only last a few minutes. If you want more and they have the availability then you can create your own custom package.
What type of guns can you shoot in Krakow?
Each shooting range on my list offers a wide variety of guns for you to use. At the top of the scale, you can get your hands on AK47s, sub-machine guns, pump-action shotguns and sniper rifles. So if you're an amateur like me, they have everything you could need! However, they don't offer the chance to fire an RPG. Something that you can do in Budapest.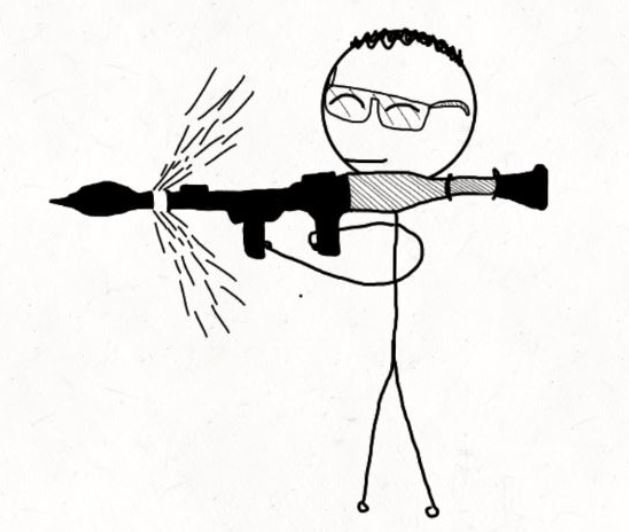 The Best Gun Ranges in Krakow
Right, that covers the basic questions. Now let's get to my top three places to shoot in Krakow.
Go To Shoot – The best-located shooting range in Krakow
I've called Go To Shoot the best-located shooting range in Krakow, but don't be fooled into thinking that it is just around the corner from Market Square. Unfortunately, all of the shooting ranges in Krakow are outside of the main area where you'll probably be staying. Overall though it's best to be staying as close to the bars as possible!
It's about 2km from the centre, meaning you can get there in 5-10 minutes by taxi. This is the exact location of this shooting range on Google Maps
Their packages range in price from 190 PLN for the basic package. Up to 550 PLN for some VIP shooting action.
They also promote themselves as stag party friendly, so you haven't got to worry that they'll be put off by a big group of foreigners wanting to fire some guns.
Krakow Shooting Academy – The stag party shooting range in Krakow
One glimpse at Krakow Shooting Academy's website and you'll see why they're the best place to get shooting in Krakow if you're on a stag. They know how to balance a very dangerous activity with a group of fellas up for a laugh.
It's about 6km away from the city, so it's not the best location of all the options, but if you're getting a taxi anyway what's another 10 minutes?
Prices start from 120 PLN per person for 30 shots of varying guns, up to 350 PLN for 70 shots. You can of course make your own package very easily if you want to custom-build your shooting experience.
They also have the best collection of historical weapons here too. You can get your hands on rifles from WW2 and Vietnam, along with old-school AK47s
Here's a link to where you can find them.
Strzelnica Krakow – The cheapest Krakow shooting range
If you're not actually after a Rambo-style bullet fest, Strzelnica Krakow might be the best shooting range for you. That's because they allow you to pull the trigger of a handgun five times for only 20 PLN. Maybe they know you'll get the bug and immediately pay for the mega-package costing a cool 600 PLN.
It's a pretty simple little range and there's nothing that actively welcomes stag parties. But nothing tells you that you're not welcome either. It's another good option for shooting in Krakow.
This one is also about 6km from the centre. You can see its exact location here.
So there you go. Hopefully, you now know which shooting range in Krakow is the one for you. Be sure to contact them beforehand as they don't accept walk-in customers.
---
---
Looking for more things to do in Krakow?
If you're wondering what else you should be doing in and around Krakow, may I push you in the direction of Get Your Guide. These guys are the best place for all of the available tours and trips on offer. You can book safely and securely online, and if you change your mind you can even get a full refund if you give them enough notice. So if you're planning on getting out and about you really should look at Get Your Guide. This is a link directly to the tours that they offer in and around Krakow.
Want some accommodation tips?
If you're on the lookout for some tips about where to stay in Krakow allow me to give you my three budget-based recommendations.
1 – Five Star Fancy Pants
If you're feeling lavish then check out Hotel Pod Roza. Rooms are usually over £130 per night, which I know is high, but hear me out. If you're after something extra special and can afford it, you won't regret treating yourself to this hotel in Krakow.
2 – Above Average Joe
If you prefer to place yourself in the high to middle range you should head to Hotel Polski Under the White Eagle. This place is usually about £75 per night but if you want some 4 star luxury in the heart of the Old Town, it's a winner..
3 – That'll do nicely
If you're planning on spending most of your time in the city and just want a clean room with private facilities, Hotel Jan could be for you. Rooms are often available from around £50 per night and you couldn't ask for a better location in Krakow.
If you're hungry for more travel tips and stories head on over to my blog where I've got more tips and info, including these ones about Krakow…
Shooting Range In Krakow – Best Ones For A Stag Party
---
What Is The Krakow Hot Air Balloon?
---
Sports Bars in Krakow – The Best Places to Watch Football in 2023
---
Thermal Baths Krakow – Are there any in the city?
---
Rooftop Bars In Krakow – Which One Is Best For You?
---
Electric Scooter Hire Krakow – Your 2023 Guide
---
Rynek Underground Museum Krakow- How To Get Free Tickets
---
The Krakow Big Wheel – Your Ultimate Guide
---
Best Cheap Bars in Krakow – The Only 3 You Need to Know
---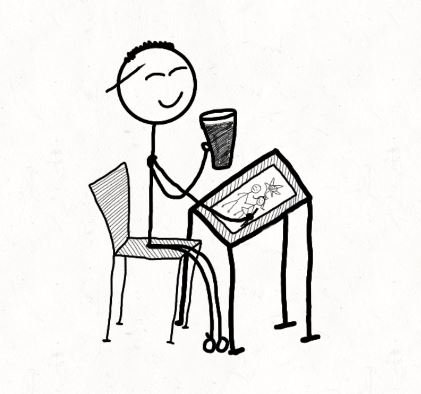 I'm not really a stickman, but it seems that I like portraying myself as one.
I'm an English guy who's been travelling since 2017. I was never good at taking photos, sketching just seems to work better for me, and in my opinion, why do you want to see other people's 4K videos and pictures of the world? Surely it's better to see it for yourself. You get in touch through the contact page or Instagram.
I look forward to hearing from you.
Happy travelling.
The Sketchy Traveller