Electric Scooter Hire Krakow – Your 2023 Guide
Wondering if Krakow has e-scooters to rent? I've just moved here for a few months and can confirm that they do, there are loads of them here. So, if you want to know all about electric scooter hire in Krakow in 2023 you're in the right place.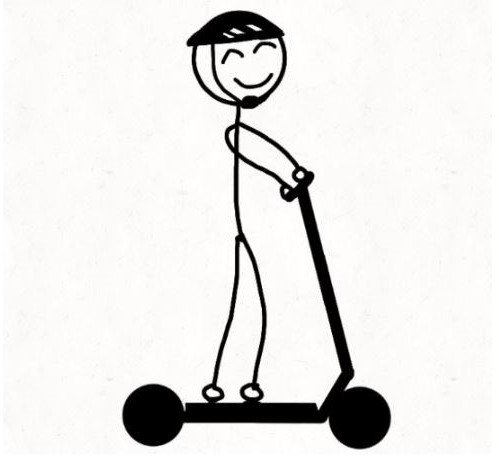 ---
Disclaimer: There are some affiliate links on this post. Meaning I may earn a (very) small commission if you buy something after clicking a link. This is at no extra cost to you. You can read my full disclaimer here.
---
Your ultimate guide to electric scooter rental in Krakow
Whether you want to hire an e-scooter for a few hours, take an electric scooter tour of Krakow or just have the best app for single rides, I've got all the info you need about prices, rules, regulations and locations to get you riding around Poland's second city. 
But if you just want the key info and to be on your way, this is just for you:
E-Scooters in Krakow cost around 30 PLN for an hour or 150 PLN for a day.
You don't need a licence to ride
Tere's your quick and easy guide. If you want to know more about how to best enjoy an e-scooter in Krakow please read on.
How much does it cost?
Let's be honest, price is always important, so let's start with that. There are many different price options when it comes to e-scooter rental in Krakow. I'll go over the finer details of who offers what shortly, but here are the approximate prices that you'll expect to pay:
Prices to rent an electric scooter in Krakow
If you want to rent an e-scooter in Krakow from a physical store for a set time, most prices are around 30 PLN (€6.75 per hour)
1-hour rental: 30 PLN
3-hour rental: 80 PLN
1-day rental: 150 PLN
There are also a few electric scooter-sharing apps available in the city that allow you to ride for one-off, shorter journeys. You have to pay to unlock the e-scooter, which varies between 1-3 PLN, and then a similar price again per minute that you ride.
Where can I rent an e-scooter in Krakow?
Now you know how much it will cost, let me tell you where you can get your hands on one.
eScooters Tours Krakow – The best place for electric scooter rentals and tours.
If you want hourly rental of an e-scooter to zip around Krakow Old Town, or head down to Kazimierz, eScooters Tours Krakow is a great choice. They offer hourly rental at competitive prices and you can book it all online and they'll deliver the electric scooter to you. Easy as that!
If you're clueless as to where to go or can't read a map, they also have a few very popular electric scooter tours in Krakow. You can find all of the details on their website.
KRK Bike Rental – The best place for daily electric scooter rental in Krakow
KRK offer hourly e-scooter rental, with prices starting at 30 PLN per hour, but it's their daily rental offer that makes them stand out from the crowd. All of the other options don't offer a daily rental option as standard, but KRK do and it will cost you 150 PLN for 24 hours.
If you want to hire an e-scooter for more than a day just ask them and they'll give you a quote for your needs.
Check out everything that KRK offer on their website.
The best electric scooter-sharing apps in Krakow
The two most popular e-scooter-sharing apps in Krakow are Bolt and Lime. I've downloaded and used them both and so far have had no problems at all. Here are the links and some basic info for each of the apps.
Bolt – Best for more than just e-scooter rental in Krakow
It's definitely worth downloading the Bolt app because not only does it make electric scooter hire simple, but it's also one of the most popular taxi-ordering apps. Download the Bolt app here.
Lime – The most popular e-scooter-sharing app in Krakow
Lime has the best reviews of all of the electric scooter hire apps in Krakow and so far I've noticed that it seems to have the most amount of scooters available in the city at any one time. Download the Lime app here.
The basic rules for electric scooter hire in Krakow
Although e-scooters are simple and easy to ride, there are some basic rules that you should follow when renting an electric scooter in Krakow.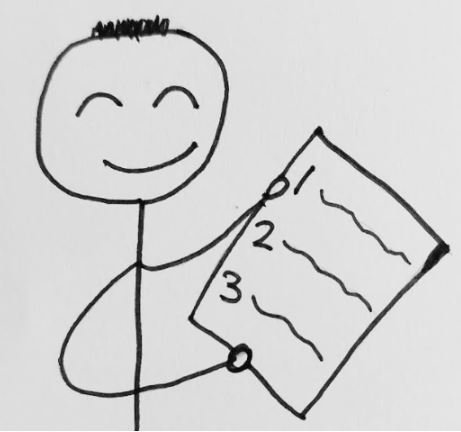 The law states that 10-year-olds can ride electric scooters in Krakow, but you'll need to be 18 to use one of the electric scooter-sharing apps. The rental stores will require one rider to be over 18. 
Unlike many other cities, wearing a helmet while riding an electric scooter is not compulsory in Krakow. It is always advised though.
Where possible, use a cycle path. If there isn't one to be seen, you should, in theory, join the traffic on the road. You'll see, though, that most people rising e-scooters in Krakow are bouncing around on the pedestrian-cobbled streets. Apparently, this is illegal.
Single riders only. The weight limit is 100-120 kg on all of the scooters which makes it pretty impossible to get two adults on one anyway. But even if you could, it's against the rules to have more than one rider.
Don't indulge in all of the delicious beer and vodka and then think you can ride an e-scooter. You're advised to treat it the same as if you were driving a car.
Do you need a licence to rent an electric scooter in Krakow?
No, you don't need a driving licence to ride an e-scooter in Krakow. It's as easy as riding a bicycle.
How fast are the scooters?
Most electric scooters in Krakow are the Xiaomi M365. As you'd expect, it has a long-lasting battery meaning you can ride around Krakow for hours without fear of running out of power.
This electric scooter has a top speed of 27 kph and can go for 30 km on a single charge.
---
So, there you have it, you no longer need to wonder if Krakow has electric scooters for hire. All you need to do now is choose which option is best for you. Enjoy!
Looking for more things to do in Krakow?
If you're wondering what else you should be doing in and around Krakow, may I push you in the direction of Get Your Guide. These guys are the best place for all of the available tours and trips on offer. You can book safely and securely online, and if you change your mind you can even get a full refund if you give them enough notice. So if you're planning on getting out and about you really should look at Get Your Guide. This is a link directly to the tours that they offer in and around Krakow.
Want some accommodation tips?
If you're on the lookout for some tips about where to stay in Krakow allow me to give you my three budget-based recommendations.
1 – Five Star Fancy Pants
If you're feeling lavish then check out Hotel Pod Roza. Rooms are usually over £130 per night, which I know is high, but hear me out. If you're after something extra special and can afford it, you won't regret treating yourself to this hotel in Krakow.
2 – Above Average Joe
If you prefer to place yourself in the high to middle range you should head to Hotel Polski Under the White Eagle. This place is usually about £75 per night but if you want some 4 star luxury in the heart of the Old Town, it's a winner..
3 – That'll do nicely
If you're planning on spending most of your time in the city and just want a clean room with private facilities, Hotel Jan could be for you. Rooms are often available from around £50 per night and you couldn't ask for a better location in Krakow.
If you're hungry for more travel tips and stories head on over to my blog where I've got more tips and info, including these ones about Krakow…
Shooting Range In Krakow – Best Ones For A Stag Party
---
What Is The Krakow Hot Air Balloon?
---
Sports Bars in Krakow – The Best Places to Watch Football in 2023
---
Thermal Baths Krakow – Are there any in the city?
---
Rooftop Bars In Krakow – Which One Is Best For You?
---
Electric Scooter Hire Krakow – Your 2023 Guide
---
Rynek Underground Museum Krakow- How To Get Free Tickets
---
The Krakow Big Wheel – Your Ultimate Guide
---
Best Cheap Bars in Krakow – The Only 3 You Need to Know
---
---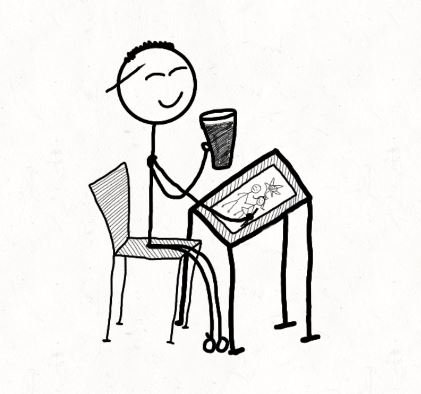 I'm not really a stickman, but it seems that I like portraying myself as one.
I'm an English guy who's been travelling since 2017. I was never good at taking photos, sketching just seems to work better for me, and in my opinion, why do you want to see other people's 4K videos and pictures of the world? Surely it's better to see it for yourself. You get in touch through the contact page or Instagram.
I look forward to hearing from you.
Happy travelling.
The Sketchy Traveller