Sports Bars in Krakow – The Best Places to Watch Football in 2023
If you're wondering where you can watch football in Krakow I have all the info you need. Do you want to surround yourself with drunk Brits in a pub? Or does mingling with local students while drinking very cheap Polish beer sound better? I've got you covered either way. My list of the best sports bars in Krakow covers all the places you need to know about in the Old Town or in Kazimierz.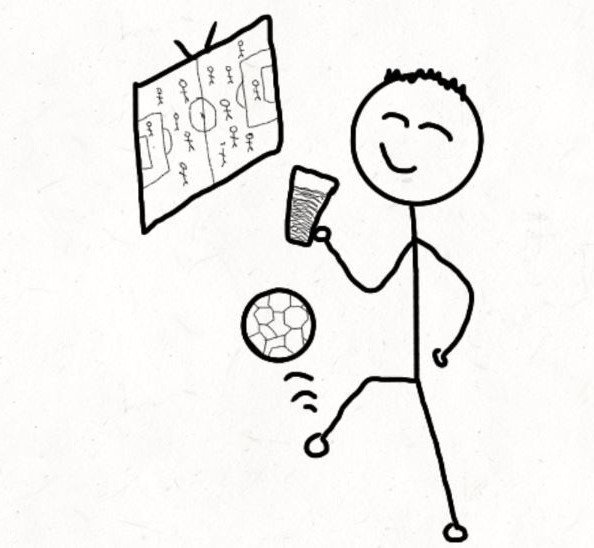 ---
Disclaimer: There are some affiliate links on this post. Meaning I may earn a (very) small commission if you buy something after clicking a link. This is at no extra cost to you. You can read my full disclaimer here.
---
The Best Sports Bars in Krakow
Right then, I've put a lot of hard drinking work into creating this huge list list the best bars to watch sport in Krakow. I know though, that a lot of us have very short attention spans nowadays so the thought of reading for more than a minute is terrifying. Therefore, I'm going to give you my quick and easy guide first.
The best sports pubs in The Old Town & Kazimierz
Bull Pub – The English sports bar in Krakow – There are bigger and fancier sports bars in Krakow, but if you want to watch a big game in a buzzing atmosphere, this is the place. It's my favourite sports pub in the Old Town.
Duffy's Irish Bar – The best sports bar in Kazimierz – If you're hanging around the Jewish Quarter and want to watch a match, head to Duffy's.
Sports Bars in Krakow Old Town
Let's start with the sports bars in Krakow Old Town. Most tourists will head to the Main Square in Krakow soon after they arrive to soak up the atmosphere with a cold glass of local beer. So here are the best places that you can watch live football in the Old Town…
442 – The biggest sports bar in Krakow
Let's start with the biggest, 442 Sports Pub is Kraków's newest and biggest sports bar. Size isn't always important, but when it comes to watching a game of football it sure can help.
They have a whopping 30 screens spread out over two floors and multiple rooms. So, you can be confident that you'll have a good view of at least one TV.
The second floor takes you down to the basement. So you can watch a match in an underground sports bar in Krakow. Which is a pretty cool thing to do! Albeit a bit dangerous, I completely lost track of time and lost a whole evening when I was there!
Are you travelling with a big group? You can reserve one of the rooms for your own private football party. Just contact them beforehand and they'll sort you out.
To say the decor is football-themed would be an understatement. 442 Sport Pub is as green as Wembley's hallowed turf and the walls are covered with every type of football paraphernalia that you can imagine. 
As with every sports bar in Krakow, live football takes priority, especially the English Premier League and the Champions League. If, though, you want to watch American sports or some F1 you should head to 442 as you'll have the best chance, but only if there's no football on.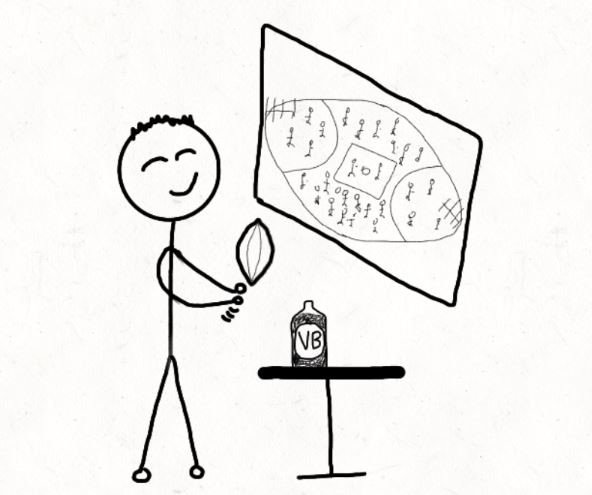 Drinks are priced reasonably well here and they have quite an extensive food menu too. I recommend the burgers!! Meaning you can take in a full Super Sunday without any need to move.
The location is another big selling point. If you're looking for a sports bar near Krakow Main Square, 442 is just a couple of minutes away at Świętego Tomasza 20, 31-020 Kraków.
It's open from 3 pm – 1 am Monday to Thursday and 12 pm – 3 am on Friday to Sunday
English Football Club – Best for all your football needs
Here's another sports bar in Krakow's Old Town. As you'll guess from a name like English Football Club the focus here is on the EPL. The commentary is in English and Carlsberg is the main beer on tap. They also serve a Polish lager called Okocim, which is a very decent pint, especially when it only costs 11 PLN.
Although the Premier League is their competition of choice, it doesn't end there. The Champions League, Europa League & Conference are always shown. As are matches from Poland's Ekstraklasa, La Liga, Serie A, the Bundesliga and even Ligue 1 in France. Simply put, if you want to watch football in Krakow, you can watch it all here.
English Football Club is another underground sports bar. This time with four main rooms and a seemingly endless amount of smaller semi-private rooms along its mazy corridors. As you'd expect from any decent sports bar, there are plenty of screens including one huge screen in one of the larger rooms. You're unlikely to struggle to find somewhere to watch a match in this sports bar!
It's not as close to the Main Square as 442, but it's still only a few minutes away. The address is Mikolajska 5, 31-027 Krakow.
It's open 12 pm – 1 am Monday to Thursday, and 11 am to 1 am Friday to Sunday.
Bull Pub – The English sports bar in Krakow
Not wanting to repeat myself, but The Bull Pub is another sports bar in Krakow Old Town. Considering that the Old Town is pretty small it's impressive how many places there are to watch football near to the beautiful Main Square in Krakow.
The Bull Pub is different from the other two because of its atmosphere. One that is created by the rowdiest tourists in Krakow. By tourists I mainly mean boozy Brits, so expect to hear plenty of tribal chants and to get the odd splash of lager on you during any big matches. That's the English way!
It's not surprising that the Brits love this pub. With its very authentic decor, Sky Sports on the many TVs and classic British grub on the menu. It's also very close to the Main Square which is the centre of tourist activity in Krakow.
So if you're after a boisterous atmosphere to watch the football in Krakow you should head to the Bull Pub. Here's where you can find it – Mikołajska 2, 31-027, Krakow
Bania Luka – The cheapest sports bar in Krakow Old Town
This is the last sports bar in the Old Town that's worthy of mention, and that's because it's so cheap.
Bania Luka is a student pub that happens to show live football. So if the thought of taking in a game with the locals while sipping on cheap beer is more appealing to you than getting soaked by a load of loutish tourists, you should head over to Bania Luka.
You can get a large beer for just 7 PLN and if you're feeling peckish there are loads of local Polish snacks like sausage and pierogi for you to nibble on.
As you'd expect from a local bar, they show Polish TV channels, so don't expect to hear Martin Tyler commentating or to watch Jeff Stelling calling out all the results on a Saturday afternoon. You're with the locals, so just sit back and watch, and maybe join the students as they knock back another tray of vodka shots. When in Rome and all that.
So far I've found three Bania Lukas dotted around the Old Town, my favourite one is at here.
Amazingly it's open from 10 am to 6 am every day of the week. Polish students obviously have their priorities in order!
Sports Bars in Krakow Jewish Quarter (Kazimierz)
Krakow's Jewish Quarter, also known as Kazimierz, is where the biggest concentration of bars is in the whole of Krakow. And considering it's only about a 15-minute walk from the Main Square you'd be mad not to adventure on these streets during your trip. There are still plenty of places to watch live football in the Jewish Quarter so you don't need to miss a match while exploring. Here are the best sports bars in Kazimierz…
Duffy's Irish Bar – The best Irish sports bar in Krakow
My list of the best sports bars in Krakow couldn't be complete without an Irish pub, and Duffy's Irish Bar in the lively Jewish Quarter is a great addition.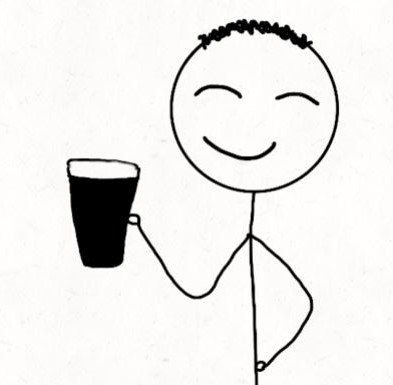 They show live football from pretty much every European league and will also show the occasional Gaelic game on TV too.
As you'd expect from a proper Irish pub the atmosphere is usually fantastic. One time I was watching a game of football and within a few minutes of the final whistle there were suddenly fiddles and drums everywhere and the whole place was dancing away for the rest of the night. Even if there's no live music on, the music coming through the speakers is good enough.
If you prefer to head out of the busy Old Town, get down to the Jewish Quarter and pop in to see what's happening at Duffy's. Chances are you'll be in there all night!
Here's a link to their exact location on Google Maps.
Beer Street – The best craft beer sports bar in Krakow
Don't be fooled by the name, Beer Street doesn't take up a whole street, it's just a bar like the others. But what it has that the others don't, is a huge selection of craft beer and dart boards a plenty!
Beer Street is a hidden gem, it doesn't look like much from the outside but there are loads of tables inside and plenty of screens too. Not forgetting the many dart boards in one of the downstairs cavern rooms.
It's the same as the others in regard to what they show. EPL trumps all the other leagues but they do show pretty much everything else if it doesn't clash with the Premier League. Even a game like Bournemouth vs Fulham will take precedence over the Milan derby. How times have changed from the time of Football Italia in the early 90s.
So, if you're after a quieter environment to watch live football and enjoy a hoppy ale or Baltic stout, Beer Street is your perfect destination.
You find it on the edge of the Jewish Quarter at Beera Meiselsa 9, 31-063 Kraków
Stara Zajezdnia – The best beer garden for World Cups and Euros
Finally, we come to Stara Zajezdnia, a not-so-sporty sports bar in Krakow. This place is actually a classy little restaurant and microbrewery most of the time, but due to its amazing outdoor terrace, it becomes the best place to watch summer tournament football.
It's located inside an old tram depot and they sure know how to make the best use of the space. During the warmer months, they fill the terrace with deckchairs and people love to come here to soak up the sun while sipping on homemade beer.
When a World Cup or Euros comes along they crack out a giant screen and it becomes the best bar to watch football in Krakow. So that's why it's worthy of a little mention at the end of my list of the best sports bars in Krakow. Just don't expect them to show every standard league game. But, it's right next to Duffy's so you won't need to go far to get your fix.
You can find Stara Zajezdnia at ul. Św. Wawrzyńca 12
---
Looking for more things to do in Krakow?
If you're wondering what else you should be doing in and around Krakow, may I push you in the direction of Get Your Guide. These guys are the best place for all of the available tours and trips on offer. You can book safely and securely online, and if you change your mind you can even get a full refund if you give them enough notice. So if you're planning on getting out and about you really should look at Get Your Guide. This is a link directly to the tours that they offer in and around Krakow.
Want some accommodation tips?
If you're on the lookout for some tips about where to stay in Krakow allow me to give you my three budget-based recommendations.
1 – Five Star Fancy Pants
If you're feeling lavish then check out Hotel Pod Roza. Rooms are usually over £130 per night, which I know is high, but hear me out. If you're after something extra special and can afford it, you won't regret treating yourself to this hotel in Krakow.
2 – Above Average Joe
If you prefer to place yourself in the high to middle range you should head to Hotel Polski Under the White Eagle. This place is usually about £75 per night but if you want some 4 star luxury in the heart of the Old Town, it's a winner..
3 – That'll do nicely
If you're planning on spending most of your time in the city and just want a clean room with private facilities, Hotel Jan could be for you. Rooms are often available from around £50 per night and you couldn't ask for a better location in Krakow.
If you're hungry for more travel tips and stories head on over to my blog where I've got more tips and info, including these ones about Krakow…
Shooting Range In Krakow – Best Ones For A Stag Party
---
What Is The Krakow Hot Air Balloon?
---
Sports Bars in Krakow – The Best Places to Watch Football in 2023
---
Thermal Baths Krakow – Are there any in the city?
---
Rooftop Bars In Krakow – Which One Is Best For You?
---
Electric Scooter Hire Krakow – Your 2023 Guide
---
Rynek Underground Museum Krakow- How To Get Free Tickets
---
The Krakow Big Wheel – Your Ultimate Guide
---
Best Cheap Bars in Krakow – The Only 3 You Need to Know
---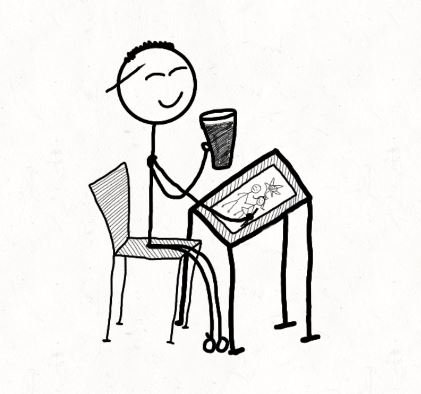 I'm not really a stickman, but it seems that I like portraying myself as one.
I'm an English guy who's been travelling since 2017. I was never good at taking photos, sketching just seems to work better for me, and in my opinion, why do you want to see other people's 4K videos and pictures of the world? Surely it's better to see it for yourself. You get in touch through the contact page or Instagram.
I look forward to hearing from you.
Happy travelling.
The Sketchy Traveller