Yellow Cube Houses in Rotterdam: A Must-See Attraction in 2023
The Yellow Cube Houses in Rotterdam, known locally as Kubuswoningen, are one of the city's most iconic landmarks. Here's all the info you need to plan your visit to this unique piece of architecture in the Netherlands.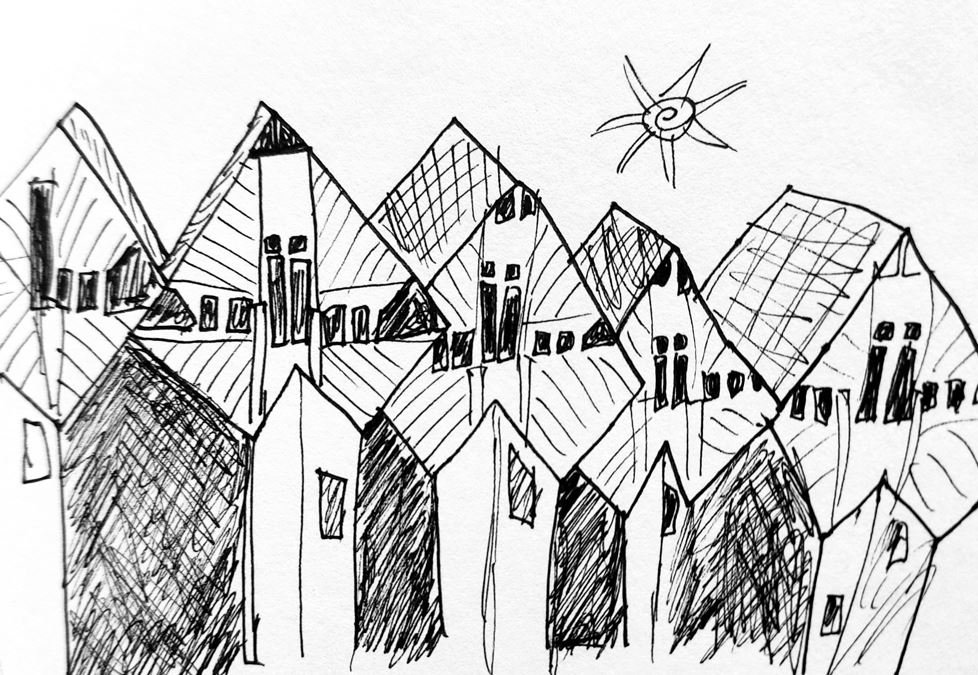 ---
Disclaimer: There are some affiliate links on this post. Meaning I may earn a (very) small commission if you buy something after clicking a link. This is at no extra cost to you. You can read my full disclaimer here.
---
Your ultimate travel guide to the Yellow Houses in Rotterdam
Who designed the Cube Houses in Rotterdam?
The Cube Houses in Rotterdam were designed by Dutch architect Piet Blom in the late 1970s. He'd already designed similar cube houses in neighbouring Helmond, and the Rotterdam council decided they wanted some too. But not brown ones, this is Rotterdam after all, they needed to stand out, so yellow it was.
The Yellow Cube Houses were built as part of a larger project to revitalize the Old Harbor, area of Rotterdam. Blom was inspired by the concept of "living as an urban roof," with each cube representing a single house or apartment. Personally, I think he visited the city's smartshops a few too many times and suddenly had the desire to draw 3D shapes while eating pack after pack of caramel stroopwafels. Or, maybe that's just me. Anyway, let's move on shall we?
Do people live in Rotterdam's Cube Houses?
Yes, the main function of the Yellow Cube Houses is to be fully functional apartments. And although they look more like a treehouse or spaceship, the interior is surprisingly spacious. Each apartment is split over three floors, has an open plan living room and kitchen, two bedrooms and some even have a top-floor garden.
So, despite their quirky design, the Yellow Cube Houses are a great place to live. The 54.7-degree angled walls of each cube provide plenty of natural light, while the sloping roofs somehow create more living space and allow for rainwater collection. For your plants, not for drinking!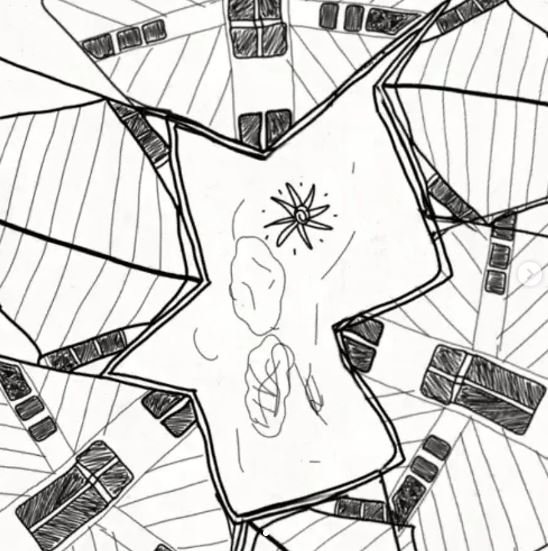 How many cube houses are there in Rotterdam?
In total, there are 38 Yellow Cube Houses in Rotterdam. One of them is now a show home, known as The Kijk-Kubus Museum-house. The owner charges €2 to visit the Cube House Museum, which is a fair price considering you're just looking around an apartment, albeit it is a slanty-walled one.
Can you stay in Cube Houses in Rotterdam?
If a small tour around a showhome isn't enough for you to get your fix, you'll be pleased to know that you can stay in the Cube Houses overnight. A couple of the apartments are owned and operated as a hostel by Stayokay. Price varies depending on the time of the year but you can check out the prices on Booking.com. Here's a link to them on Hostelworld too, as they're often the cheapest places for hostels.
Travel from Amsterdam to Rotterdam
If you're in Amsterdam but fancy visiting the Cube Houses in Rotterdam it's really easy. Take a direct train from Central Station or Schipol Airport to Rotterdam Central, it only takes about 20 to 30 minutes. So, if you want to take a day trip to Rotterdam from Amsterdam it's much easier than you thought.
Overall, is it worth visiting the Cube Houses in Rotterdam?
Yes, without a doubt you should be visiting the Yellow Cube Houses when you visit Rotterdam. There's no excuse not to. Rotterdam is a very small city and the Cube Houses are located just a few yards from the equally impressive architectural structure that is Markthal, which is another must-see when in Rotterdam. You don't need to take a tour or stay overnight in the Cube Houses to appreciate them, just stand in the Market Square and look at the crazy things!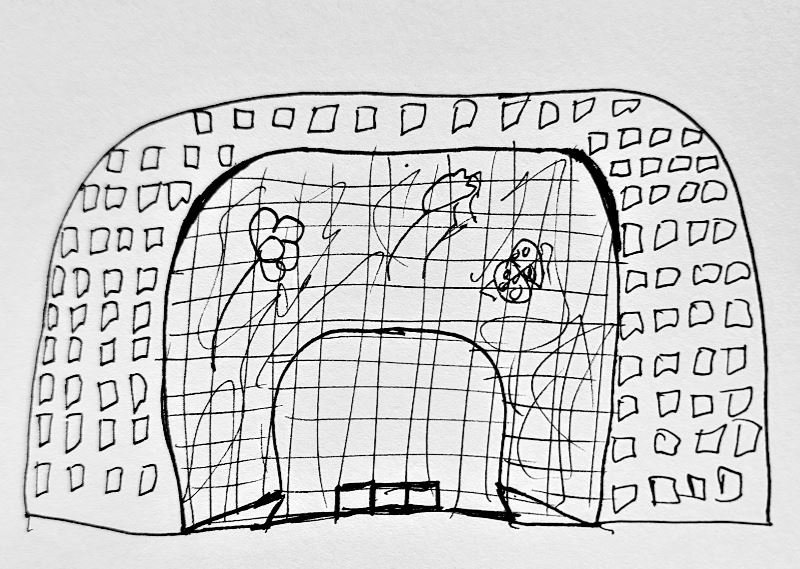 Rotterdam is one of my favourite cities in the whole world. I've also written a guide about the best bars and also the best things to do in the city. You need to take a trip to neighbouring Schiedam if you have time. It's like a dutch fairytale.
Looking for more ideas of things to do in Rotterdam?
If you're wondering what else you should be doing in and around Rotterdam, may I push you in the direction of Get Your Guide. These guys are the best place for all of the available tours and trips on offer. You can book safely and securely online via Get Your Guide, and if you change your mind you can even get a full refund if you give them enough notice. So if you're planning on getting out and about you really should check them out.
Want some accommodation tips?
If you're on the lookout for some tips about where to stay in Rotterdam allow me to give you a few budget-based recommendations.
1 – Five Star Fancy Pants
If you're feeling lavish then check out Rotterdam Marriott Hotel. Rooms are usually around £300 per night, which I know is high, but hear me out. If you're after something extra special and can afford it, you won't regret treating yourself to this hotel in Rotterdam.
2 – Above Average Joe
If you prefer to place yourself in the high to middle range you should head to Bilderberg Hotel Rotterdam. This place is usually about £140 per night but if you want some 4-star luxury in the heart of the city, it's a winner.
3 – Cheap & Cheerful Hostel
If you're more of a hostel kinda person I'd recommend King Kong Hostel Rotterdam. It's a lively hostel in the middle of the city. If hostels are your bag, check them out.
If you're hungry for more travel tips and stories head on over to my blog where I've got more tips and info, including these ones about Rotterdam…
Yellow Cube Houses in Rotterdam: A Must-See Attraction in 2023
---
E-scooter Hire in Rotterdam – Can you get one in 2023?
---
Smartshop Rotterdam – What Can You Buy?
---
The Best Things To Do In Rotterdam In 2023
---
---
Windmills At Kinderdijk – Are They Worth It?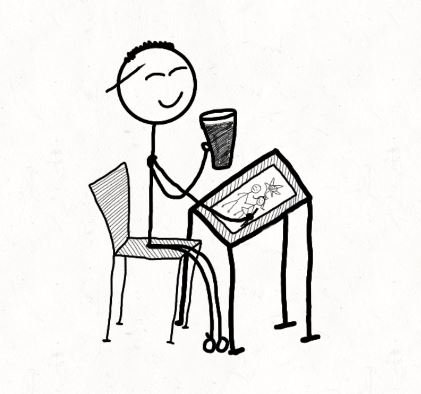 I'm not really a stickman, but it seems that I like portraying myself as one.
I'm an English guy who's been travelling since 2017. I was never good at taking photos, sketching just seems to work better for me, and in my opinion, why do you want to see other people's 4K videos and pictures of the world? Surely it's better to see it for yourself. You get in touch through the contact page or Instagram.
I look forward to hearing from you.
Happy travelling.
The Sketchy Traveller