Rotterdam is a small city full of bars and pubs. I've done the hard work drinking all around the city, So can tell you exactly where the best bars in Rotterdam are. I've narrowed it down to a couple of local delights, an Irish pub and an entire drinking street for you to work your way down. So let's get to it, here are the best bars in Rotterdam: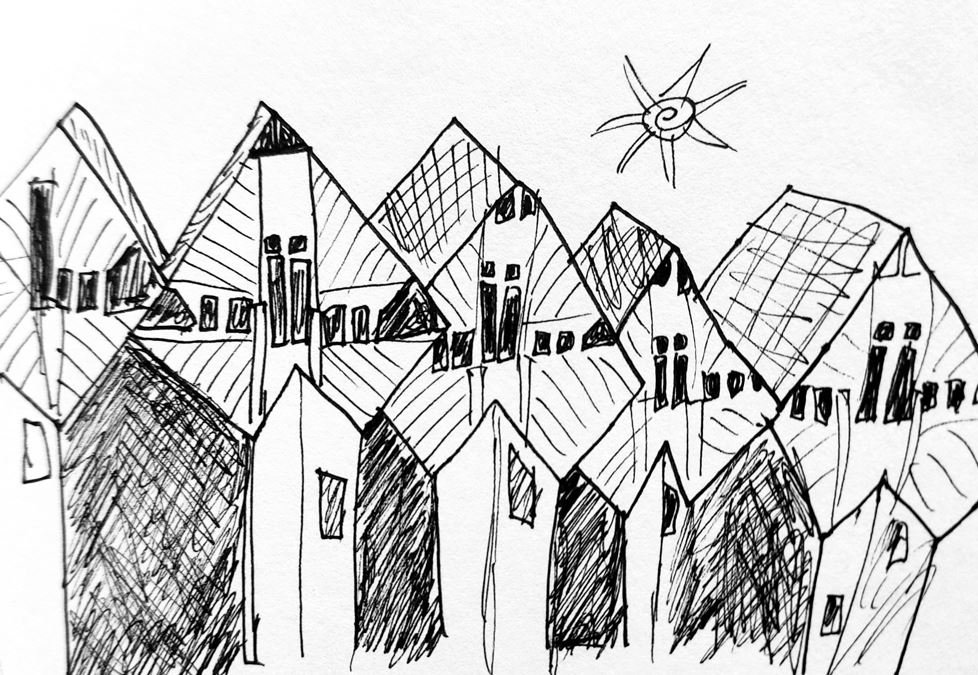 The Best Bars in Rotterdam in 2023
There are loads of great bars in Rotterdam but here are my four favourite places to drink in the city in 2023.
My Favourite bar in Rotterdam: Rotown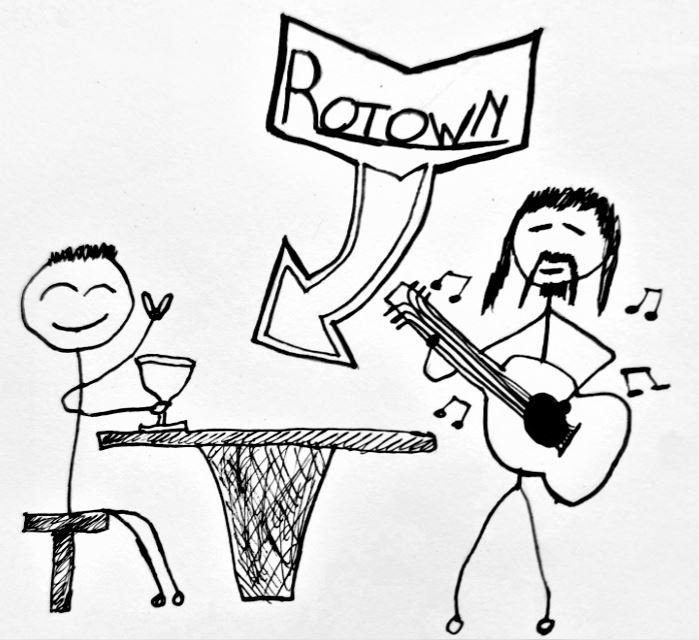 There are plenty of trendy bars in what is possibly the coolest city in Europe, but for me, Rotown is the best bar in Rotterdam. Let me explain why. Firstly, let's go with the clientele. Eclectic, bohemian, chilled and friendly are all words you can use to describe the staff, let alone the punters.
The range of hairstyles and jackets on show is enough to keep you interested while you spend a few hours relaxing on the well-furnished terrace.
Personally, the vibe and the set-up are enough to win me over on their own. But add to it that it's also probably the best bar for live music in Rotterdam and you'll start to see why this is, without a doubt, the coolest bar in Rotterdam.
As you'd expect the drinks menu is vast and varied. Choose from an insane amount of beers, cocktails and wines, along with the best and most extensive vegan snack menu you have ever seen.
Rotown is, without a doubt, the coolest, if not the best bar in Rotterdam. Here's a link to the exact location on Google Maps.
---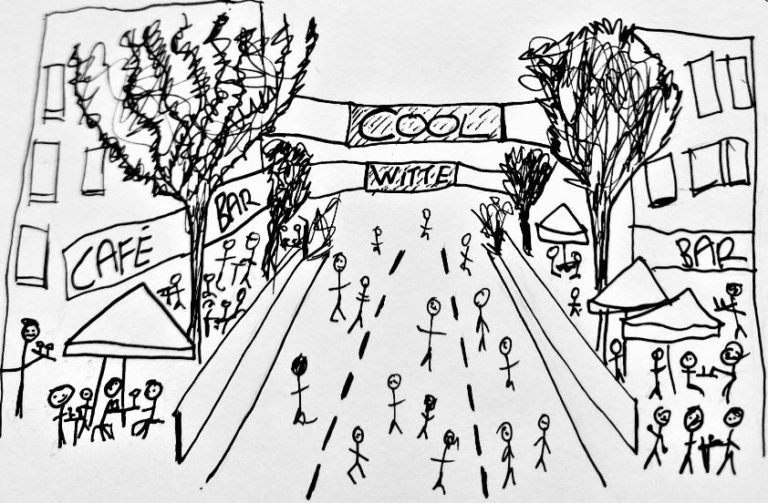 I decided there was no point in detailing each of the bars along Witte de Withstraat. It's best to put them all together, like a giant Power Ranger of drinking fun. There are other collections of bars in the centre but nothing offers a group atmosphere anything like Witte de Withstraat.
It's a Dutch example of what would be called a 'pub street' in Southeast Asia. Meaning a narrow street lined with bars, and jovial folk with no aim but to have a good time. You won't find any scorpions on sticks or old ladies selling tasers though. If that's your thing you need to head a few thousand miles east. It's also worth noting that if you're looking for the best cocktail bars in Rotterdam, this is the place.
Making a choice of where to sit can be tough. Unless that is, it's the weekend and you'll just take what you can. If you do have the choice though I'd recommend heading to De Witte Aap or Nieuw Rotterdams Café first and then plan your route from there, but if that's not possible you won't be losing if you take a pew anywhere along the best bar street in Rotterdam.
---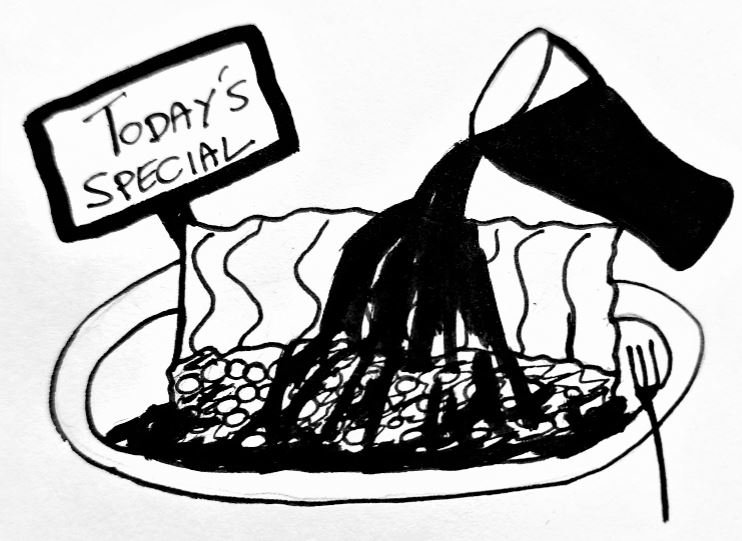 With a name like that you're not left in any doubt are you, this is an Irish pub, and surprisingly, the only Irish pub in Rotterdam. The entrance couldn't be any further from a traditional establishment on Temple Bar in Dublin. Paddy Murphy's looks more like a salon or a print shop from the outside, but fear not, inside it reverts back to the stereotype. Dark wood, Guinness paraphernalia, old uncomfortable chairs and odd smells surround you as soon as you step into this mazy bar.
There's a small room with plenty of TVs if you want to watch sport, a few cosy corners to put the world to right over a few pints of the black stuff, and out the back, there's a huge room used for entertainment. Live music is frequent as are traditional pub events like weekly quizzes.
As with most Irish bars around the world, it's a great place to meet other travellers and to drink those gigantic drinks called pints, something that the locals are more likely to order for a dare than for pleasure. For all the comfort and homely feeling you get here, you do of course lose the warmth and charm that you experience when visiting the traditional bars in the city.
Plus there's no need to order a pint when out with the locals, they have table service, meaning you can keep your beers cool, fresh and regular without even having to leave your seat.
So for me, yes it's a great Irish bar with a great atmosphere, but if you're visiting Rotterdam, don't go and lock yourself away for too long at Paddy Murphy's. Unless that is, you're craving shepherd's pie and a Guinness, if so, then this is definitely the place for you.
Here's a link to the location on Google Maps.
---
Best bar in Rotterdam centre – De Après Skihut
Let me clarify something, all of the bars on this list are in the city centre. Rotterdam is a small city that you can walk across in less than an hour, so when I say centre I'm talking about in and around the shopping area. This is an important one to know because we all know how thirsty shopping can make you!
De Après Skihut is on a small row of bars that all have huge outdoor seating areas and are in the shadows of the majestic city hall. I say shadows, that's a lie, as proven by the crispy burnt hairline that I possessed for a couple of weeks after spending a few sunny afternoon hours here in May.
This is definitely one of the best bars in Rotterdam for soaking up some summer sun.
It's easy for time to pass by quickly here and because of its proximity to the shops, it's a people-watching paradise, something that I can do to an Olympic standard.
As the name suggests, there's a theme here. The decor is that of a wooden ski lodge which adds to the fun feeling of this place. On weekend nights De Après Skihut occasionally morphs from a chilled outdoor bar to an indoor nightclub with a DJ and flashing lights.
Considering they also offer a decent all-day menu you could be forgiven for losing an entire day here…..all in the name of research of course. Here's the exact location on Google Maps.
---
Best bars in Rotterdam – Done! Looking for more adventures?
If you're hungry for more travel tips and stories head on over to my blog where I've got more tips and info, including these ones about Rotterdam…
Yellow Cube Houses in Rotterdam: A Must-See Attraction in 2023
---
E-scooter Hire in Rotterdam – Can you get one in 2023?
---
Smartshop Rotterdam – What Can You Buy?
---
The Best Things To Do In Rotterdam In 2023
---
---
Windmills At Kinderdijk – Are They Worth It?
---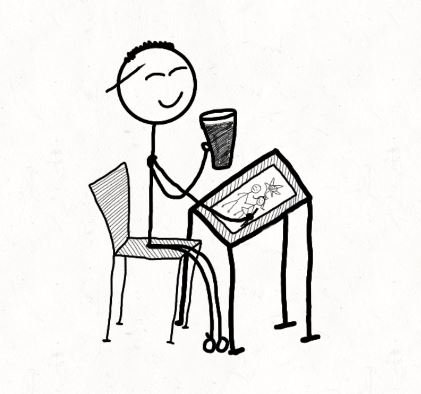 I'm not really a stickman, but it seems that I like portraying myself as one.
I'm an English guy who's been travelling since 2017. I was never good at taking photos, sketching just seems to work better for me, and in my opinion, why do you want to see other people's 4K videos and pictures of the world? Surely it's better to see it for yourself. You get in touch through the contact page or Instagram.
I look forward to hearing from you.
Happy travelling.
The Sketchy Traveller