The Best Things To Do In Rotterdam In 2023
The Netherlands' second city is a real favourite of mine. Gone are the days of getting my Dutch fix by automatically going to Amsterdam. Once you've experienced Rotterdam you'll wonder if you'll ever bother with Amsterdam again. Here's your guide to the best things to do in Rotterdam. Enjoy.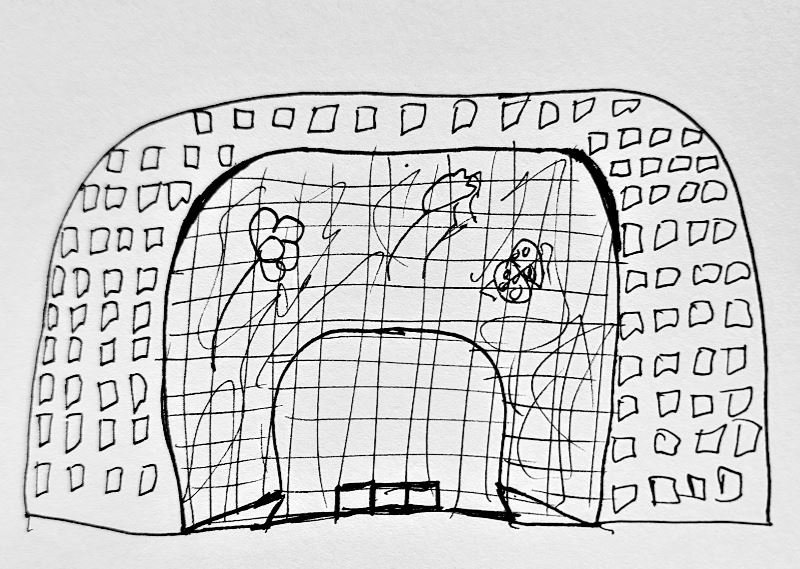 ---
Disclaimer: There are some affiliate links on this post. Meaning I may earn a (very) small commission if you buy something after clicking a link. This is at no extra cost to you. You can read my full disclaimer here.
---
The 6 best things to do in Rotterdam
This guide will tell you the best places, to eat, drink, visit and party in Rotterdam. Let's get to it!
Eat something in Rotterdam's Markthal
No trip to Rotterdam, no matter how short, is complete without a trip to Markthal. Not only is it one of the top architectural marvels in the city, it also offers amazing food. Most tourists come for photo opportunities but stay for sushi and stroopwafels.
It's a real two-birds-with-one-stone kind of place. You get to see one of the main landmarks in the city and at the same time get to feast on a whole array of world cuisines. So, to sum it up, Markthal is an Instagrammable building that contains delicious food. Making it one of the main things to do in Rotterdam, especially when time is tight.
Get dizzy with the Yellow Cube Houses
Sticking with the landmark theme, the cube houses are another example of Rotterdam's unique architecture. You might be thinking that all houses are pretty cubical in design. True. There aren't many 2D or pyramid-style houses out there, so what's special about Rotterdam's yellow cube houses?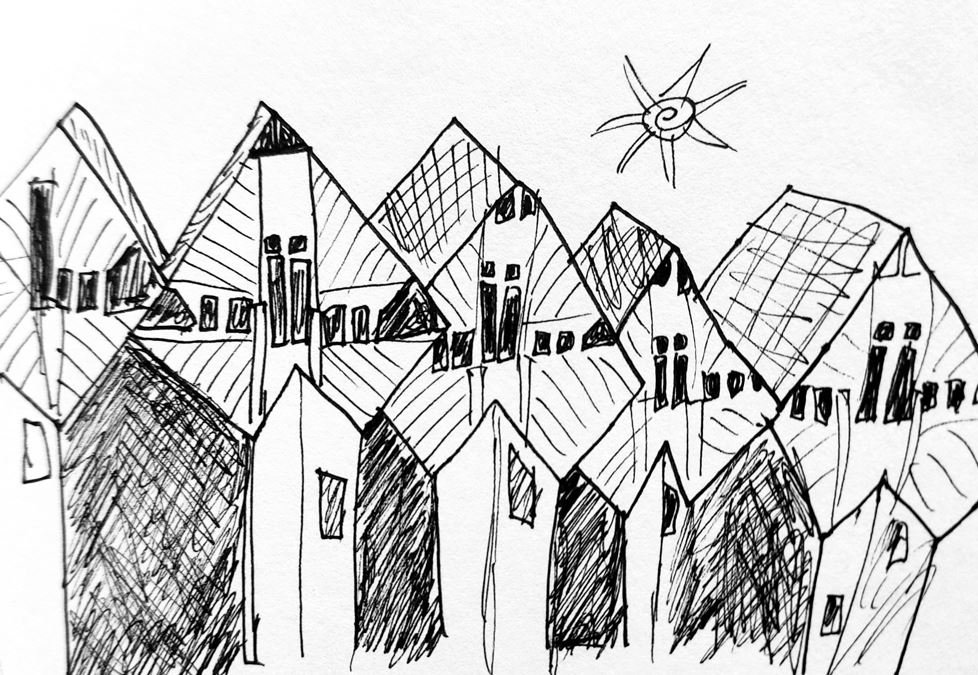 Now, I know my sketch is so good that it might leave travellers like you wondering if it's worth seeing the real thing, and I'm sorry about that, I guess I'm just too talented. I stress though, that seeing the houses needs to be done in person, with your own eyes in glorious 3D.
They were designed by Piet Blom and built in the early 1980s. It's said that the houses represent a village within a city, where each house represents a tree, and all the houses together, a forest.
That might be true, but the main reason these houses are on my list of things to do in Rotterdam is that a photo will never give you a real appreciation of their dizzying design. And considering they're literally a stone's throw away from Markthal you've no reason to miss them.
Watch a gig at Rotown – The best live music bar in Rotterdam
If you've already read my post about the coolest bars in Rotterdam you may have noticed that I have a one-way love affair with Rotown. It's one of the best bars in the city and also one of the best places to watch live music. You can check out the list of upcoming gigs here.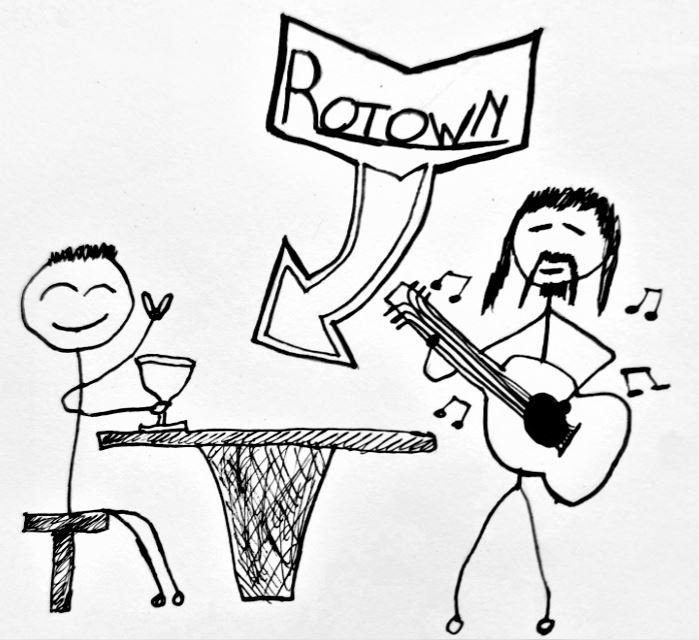 It's closed on Mondays and Tuesdays but get yourself down there on another night to enjoy all that Rotown has to offer. If live music is your thing, this should definitely be on your list of things to do in Rotterdam.
Take a stroll down Witte de Withstraat – Rotterdam's Pub Street
If you're someone who prefers to bar hop rather than sit in one place for the night you definitely need to saunter down Witte de Withstraat. In Asia, this would be known as the city's 'Pub Street', and if you know anything about me, it's that the main beer street is always on my list of things to visit when exploring a new place.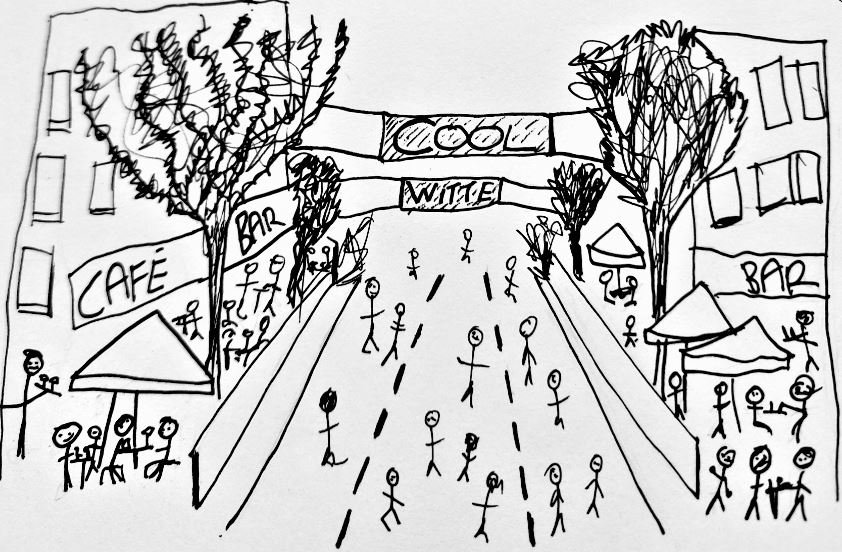 Highlights include a whole world of weirdness created by the wonderful Wunderbar and the nacho feasts at Supermercado. Yes, that is the name of a bar, we haven't just transitioned to a different post about where to do your grocery shopping in Madrid.
Take a trip to Schiedam from Rotterdam
This one might seem a strange inclusion to the things to do in Rotterdam list, and that's because it involves getting on a train and leaving Rotterdam. Schiedam is a neighbouring city that's only a four-minute train ride away. And the reason I'm suggesting that you hop on a train from Centraal Station is so you can get a feel for what Dutch life is like outside of the main cities.
Rotterdam gives off a relaxed vibe that very few other major cities can rival. But taking a trip to Schiedam shows that in the Netherlands there are even more levels of, to quote the Fresh Prince – chillin' out, maxin', relaxin', all cool – that you never thought possible.
Schiedam is a picturesque, traditional Dutch city that moves at its own pace. It boasts the world's tallest brick-built windmills and an inner city that gives you a feeling of a mini-Bruges without all of the tourists. It's well worth taking a few hours out of your day to see how the local Dutch folk live.
Head to the famous Port and Maritime Museum
The final entry on my list of things to do in Rotterdam is water-based. Rotterdam boasts Europe's busiest port, so it makes sense that you should learn a little about its history. Head on over to the Maritime Museum and once there you can decide how far you want the learning to go. For a fully immersive experience, you should head straight on into the museum, pay the €16,00 entry fee and enjoy the next few hours.
If you want a cheaper option, fear not. You should still head to the museum, but you can just enjoy strolling around the canals near the entrance. There are still plenty of old boats to gaze at and a few information points too. You're getting a fraction of the info you'd get in the museum but it's for free and it still gives you a feel of the history of the place.
So there you have them. The best things to do in Rotterdam today, tomorrow and the day after. So get to it!
Looking for more things to do in Rotterdam?
If you're hungry for more travel tips and stories head on over to my blog where I've got more tips and info, including these ones about Rotterdam…
Yellow Cube Houses in Rotterdam: A Must-See Attraction in 2023
---
E-scooter Hire in Rotterdam – Can you get one in 2023?
---
Smartshop Rotterdam – What Can You Buy?
---
The Best Things To Do In Rotterdam In 2023
---
---
Windmills At Kinderdijk – Are They Worth It?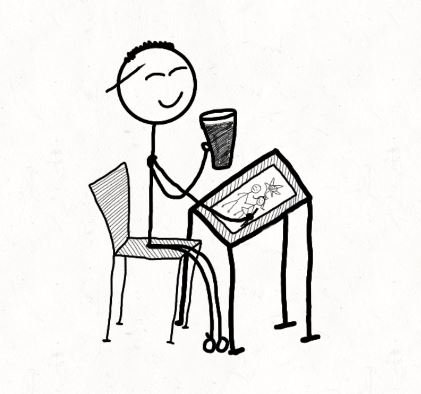 I'm not really a stickman, but it seems that I like portraying myself as one.
I'm an English guy who's been travelling since 2017. I was never good at taking photos, sketching just seems to work better for me, and in my opinion, why do you want to see other people's 4K videos and pictures of the world? Surely it's better to see it for yourself. You get in touch through the contact page or Instagram.
I look forward to hearing from you.
Happy travelling.
The Sketchy Traveller