Budapest Go-Karting. The 4 Best Options Available in 2023
If you're drawing up your list of things to do on your trip to Hungary, go-karting in Budapest should definitely be on there. Whether you want your go-karting experience to be just a bit of fun or a few hours channelling your inner Lewis Hamilton, it's all possible. Here are the best four options for you to arrange your Budapest go-karting experience.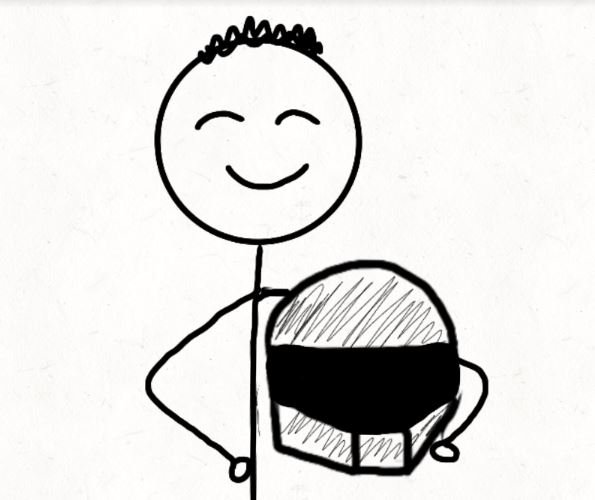 ---
Disclaimer: There are some affiliate links on this post. Meaning I may earn a (very) small commission if you buy something after clicking a link. This is at no extra cost to you. You can read my full disclaimer here.
---
Go-Karting in Budapest in 2023 – Your Ultimate Guide
I'm going to give you all the info you need to make the most of your time go-karting in Budapest. 3,2,1, let's go!
The four best tracks for karting in Budapest
The most important thing is finding the best track for you. Budapest has a few go-karting tracks, so let's find out which one is best for you in 2023.
Electric go-karting in Budapest – FlashKart
First up is FlashKart. This place offers all-electric go-karting in Budapest. Something that, in their own words means – "it's an experience not only for guys but for girls and kids too." I'm sure Jutta Kleinschmidt would be happy to know that females can finally drive go-karts. Mild sexism that's maybe lost in translation aside, it does seem that FlashKart is offering a good pinch of entertainment.
The all-electric karts can reach 130kph, but for the reason of saving lives, have been restricted to 40kph. The 220m indoor track, has 14 turns and takes about 30 seconds to complete a circuit.
The prices for this eco-friendly go-karting in Budapest start at 3,500 HUF per person for one race, which lasts for around seven minutes. The most common booking is the three-race package, costing 9,500 HUF.
There are plenty of other group packages available. Some offer the full shebang, with warm-up laps, qualification and trophies for the winner.
Outdoor Go-Karting in Budapest – Budaring
Budaring claims that it is unmatched in Budapest. Which is fair as they are the only ones offering an outdoor track. A track that, at 650m, is the longest one on my list. Their petrol-powered karts offer up the force of eleven horses, which in theory can propel you up to 90 km/h. A pretty deadly speed to imagine smashing into a tyre wall at. But that's where the fun comes from I suppose! The fear, not the actual crashing.
Prices are slightly higher than their electric-powered competitors, starting at 4,500 HUF for one race and 12,000 for three. Again each race lasts for 7-8 minutes.
Budaring also claims to be able to cater for groups of up to 25. Offering private use of the track for up to two hours. There are also a huge number of other smaller packages available, also offering qualifications and trophies for that genuine feeling.
One thing to note is that due to it being an outdoor track if it rains, you don't race. So if you can't easily reschedule for another day you should be as sure as you can be that the weather will be dry, or take up one of the indoor Budapest go-karting options.
If you're interested in my personal opinion, this is my favourite place to go karting in Budapest. The speed is addictive!!
Much more than just go-karting in Budapest – SilverKart
SilverKart labels itself as 'an entertainment complex built around a go-kart track,' and you can't argue with that statement!
The karting consists of an indoor track that was renovated in 2022, and the karts are all pretty new petrol guzzlers. There's no doubt that they take karting seriously, so you can be sure that you won't be disappointed with the racing on offer. It's worth spending some time talking about the extras that you'll have at your fingertips. Because there are soooooo many!
Let's start with the see-through floor in the restaurant. A see-through floor that allows you to watch the racing directly under your feet. A pretty special USP. Adding to the transparent architecture you can entertain yourself with a pool table, foosball table, bowling alley, electric darts, Xbox, projection screen, bar and a dance floor.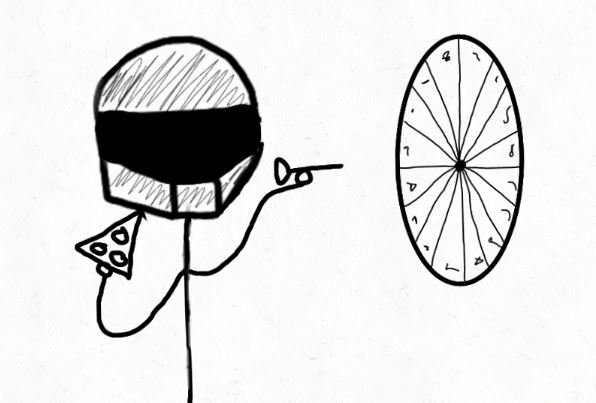 Taking all that into account, it's not surprising that they welcome stag parties with open arms. Prices are still in the same ballpark as the others, starting at 4,300 HUF for one and 13,050 for three races and once again offering a wide range of packages with pizza seemingly a speciality of theirs to tempt punters through the door.
If you're looking to maximise your Budapest go-karting experience, SilverKart is undoubtedly the place that offers the most.
The best option for locals and businesses – G1 Kart Center
G1 Kart Center is a modern set-up, aimed more at corporate events and regulars. I say that for a couple of reasons.
Firstly, it is located outside of the city, meaning you'll need another type of wheeled vehicle to get there.
Secondly, they offer a yearly membership that then discounts all of their prices. Their website pushes their corporate packages too, so unless you're a regular, I'd recommend using one of the other three Budapest go-karting options here. You can still turn up for a one-off driving experience if you fancy checking out their shiny new karts and track. Prices start at 3,500 HUF for a standard 7-minute session.
---
Looking for more activities in Budapest?
If you're after even more ideas of things to do in Budapest you should take a look at what the guys at Get Your Guide are offering. If you read my posts you'll see that I'm not really into pushing other products and services but I do always recommend Get Your Guide. That's because they have the best selection of trips and tours, all with the ability to pay securely online and get a refund if you need to cancel. I've used them plenty of times and it's always gone perfectly.
---
Best Hotel in Budapest
Finally, I doubt you need any assistance with this, but if you're finding it hard to decide which hotel to stay in, my personal recommendation is the Radisson in the centre. There are loads of options out there but my stay there made exploring the city easy. You can check out their Booking.com listing here. You won't be disappointed!
Best Hostel in Budapest
If you're more of a budget-friendly hostel kinda traveller, I have the place for you too. Hostel One Budapest has the best reputation in the city. We didn't stay there but met some travellers who loved it.
If you're hungry for more travel tips and stories, head on over to my blog where I've got more tips and info, including these ones in Budapest…
Which Sports Bar in Budapest is Best For You?
Shooting Range In Budapest – Which is Best For You?
Budapest Go-Karting. The 4 Best Options Available in 2023
Beer Bike Budapest 2023: What's Possible After The Ban?
Budapest Baths Party 2023 – All You Need To Know!
Are Thermal Baths in Budapest clean?
---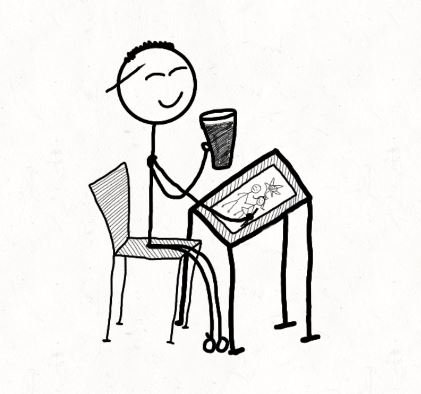 I'm not really a stickman, but it seems that I like portraying myself as one.
I'm an English guy who's been travelling since 2017. I was never good at taking photos, sketching just seems to work better for me, and in my opinion, why do you want to see other people's 4K videos and pictures of the world? Surely it's better to see it for yourself. You get in touch through the contact page or Instagram.
I look forward to hearing from you.
Happy travelling.
The Sketchy Traveller