Electric Scooter Hire Tenerife – Your 2023 Guide
Wondering if Tenerife has e-scooters for hire? I just got back from the island and can confirm that they most certainly do. They've got loads of them! So, if you want to know all about electric scooter hire in Tenerife in 2023 you're in the right place. Whether you want to hire an e-scooter in Playa de las Americas, Los Cristianos, Arona or Santa Cruz, I've got all the info you need about prices, rules, regulations and locations to get you riding around the island.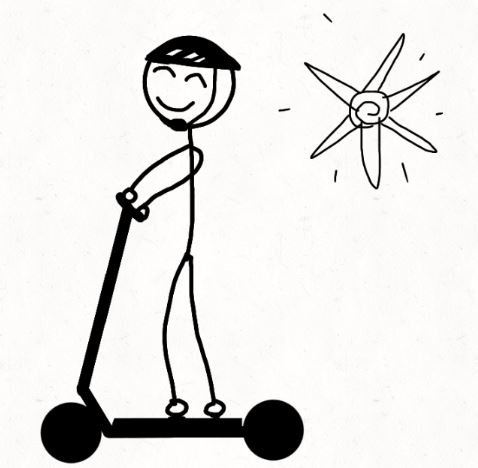 ---
Disclaimer: There are some affiliate links on this post. Meaning I may earn a (very) small commission if you buy something after clicking a link. This is at no extra cost to you. You can read my full disclaimer here.
---
Your Ultimate Guide to Electric Scooter Rental in Tenerife
Here is your quick and easy guide to renting and riding an e-scooter in Tenerife. I'll tell you about the best hire shops, the scooter-sharing apps and all of the rules you should be following to avoid getting yourself into any scrapes with the local police
How much does it cost to rent an electric scooter in Tenerife in 2023?
Price is always key, so let's start with that. There are various price options when it comes to e-scooter rental in Tenerife. I'll go over the finer details of who offers what shortly, but here's a basic summary of what you can expect to pay:
Prices to rent an electric scooter in Tenerife, as of February 2023
1-day rental – €25
3-day rental – €60
5-day rental – €90
7-day rental – €99
There is also an app that allows you to ride for one-off, shorter journeys. Each ride costs 90 cents, plus 20 cents per minute.
So, as you can see there is a good range of options if you're looking to rent an e-scooter during your holiday in Tenerife.
Where can I rent an e-scooter in Tenerife?
Now you know how much it will cost, let me tell you where you can get your hands on one.
The best e-scooter sharing apps in Tenerife
Let's start with the best apps that you can use for electric scooter hire in Tenerife. This is the easiest way to getriding in 2023.
Hopp – The easy app for e-scooter hire in Tenerife
This app is perfect if you prefer the idea of having access to an electric scooter as and when you want one, rather than having to look after it all day. These are the guys who offer cheap and cheerful rentals for as little as €1.10. But that's if you ride it around for one minute and one minute only. It costs 90 cents to start the hire, and then 20 cents for every minute you ride.
The Hopp app makes electric scooter hire in Tenerife really easy.
Here's how it works…
First, you need to download the app from their website.
Then you'll need to top up your balance. I just started with 10 euros to see how it all works. And that's enough for one 45-minute adventure or plenty of smaller journeys. And trust me, you can get pretty far on an electric scooter in 5 minutes.
Next, you need to find your e-scooter. The app makes it very easy to locate one and there are usually plenty around if you're in Los Cristianos, Playa de las Americas or up in Santa Cruz.
Once you've got one, follow the instructions on the app and get riding. I recommend reading their specific rules before setting off. Most are self-explanatory and I'll cover those next, but Hopp has a few special rules about where not to leave their e-scooters once you're finished and could fine you if you break them. You can find the info on the app.
LINK – Another great scooter-sharing app in Tenerife
Back in January 2023, there was only Hopp when it came to electric scooter-sharing apps in Tenerife. Now, in September, there's another e-scooter app on the island. LINK, or to give it its full name: Superpedestrian LINK Scooters, works pretty much identically to Hopp. Just download the app, top up your e-wallet, find a scooter, scan it and get riding.
You can download the LINK app for either Apple or Android on their website.
At the time of writing, there's no unlocking fee and a €0.29 per minute rate to rent their e-scooters in Playa de las Americas and the surrounding areas.
You can penny-pinch over which e-scooter app is best for your journey, but really it just comes down to which one has a scooter available closest to you. So my advice is to download them both and when you need to rent an electric scooter just see where the nearest one is.
The best e-scooter rental shops in Tenerife
If you prefer to do things the old-fashioned way, here are the best stores to rent an electric scooter around the island.
360 Scooters – The best place to book online
If you want daily rental of an e-scooter to zip around Playa de las Americas, Los Cristianos or anywhere else in the south of Tenerife, 360 Scooters are a great choice. They offer daily rental at competitive prices and you can book it all online.
You can pick up your scooter from their collection point in Los Cristianos or get it delivered to your hotel.
FreeGo – Best electric scooter hire for large groups in southern Tenerife
The prices here are the same as those at 360 Scooters. What's different is that FreeGo will deliver the e-scooters to your hotel and they offer special rates for large groups or longer rental times. You can't book online but they make it really easy to enquire and book over WhatsApp and Instagram.
The best activity for thrill seekers in Tenerife
As much as I loved zooming around the streets of Tenerife on an electric scooter, if you're after a really exciting activity in Tenerife you should check out paragliding over the canyons and the coast of Adeje. It was the best thing I did on my trip by miles. If you're planning some excursions you should definitely check it out.
The basic rules for electric scooter hire in Tenerife
Although e-scooters are pretty easy to ride, there are still some basic rules that you must follow when renting an electric scooter in Tenerife.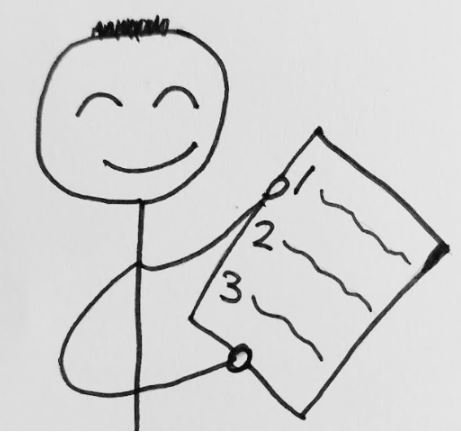 Always wear a helmet
If you look around you'll do well to find anyone wearing a helmet while riding an e-scooter in Tenerife. The rules state you should wear one, but that's more to cover the guys renting them out. You can get one from the guys that off daily e-scooter rental, but if you're using the Hopp app you'll need to source your own. But in reality, you're very unlikely to be punished if you don't wear one, just be aware that you should be.
Adults only
You need to be at least 18 to hire an electric scooter in Tenerife. But that doesn't stop plenty of kids from zipping around on them.
Single rider
The weight limit is 100 kg on all of the scooters which makes it nigh-on impossible to get two adults on one anyway. But even if you could, it's against the rules to have more than one rider. This is another rule that's often ignored. So to be honest, I'm not sure why they bother making any rules. Probably just to be covered by health and safety.
Don't ride under the influence
They advise you to treat it the same as if you were driving a car. So as fun as it might seem to sink a few cervezas and then hire a scooter to tour the island, it's strongly advised that you don't.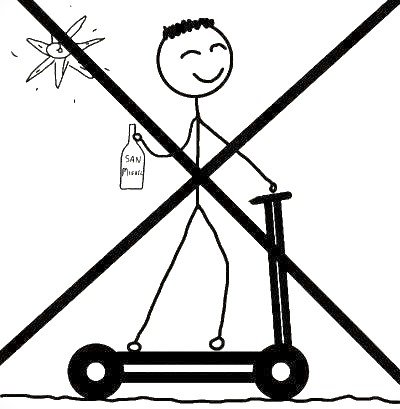 Do you need a licence to rent an electric scooter in Tenerife?
No, unlike the quad bike or buggy tours available on the island, you do not need a driving licence to hire an e-scooter in Tenerife.
How fast are the scooters?
All three of the renters use the Ninebot Segway, ES4 E-Scooter Rental Edition. It boasts a long-lasting battery and great power meaning you can ride safely around Tenerife.
This electric scooter has a top speed of 25 kph (16 mph) and can go for 28 miles on a single charge.
---
There you have it, if you were wondering if Tenerife has electric scooters and how you can get one during your holiday I hope this post has given you all the info you need. I only used the Hopp app while I was there as I wanted the convenience of riding as and when I wanted to. I didn't want the responsibility of remembering that I'd hired an electric scooter after too many beers. So for me, the app worked great, but the daily rental guys have great reviews too.
---
Looking for more ideas of things to do in Tenerife?
If you're wondering what else you should be doing in and around Tenerife, may I push you in the direction of Get Your Guide. These guys are the best place for all of the available tours and trips on offer. You can book safely and securely online, and if you change your mind you can even get a full refund if you give them enough notice. So if you're planning on getting out and about you really should look at Get Your Guide. This is a link directly to the tours that they offer in and around Tenerife.
---
Want some accommodation tips?
If you're on the lookout for some tips about where to stay in Tenerife, allow me to give you my three budget-based recommendations.
1 – Five Star Fancy Pants
If you're feeling lavish then check out Hotel Cleopatra Palace. Rooms are usually over £200 per night, which I know is high, but hear me out. If you're after something extra special and can afford it, you won't regret treating yourself.
2 – Above Average Joe
If you prefer to place yourself in the high to middle range you should head to Hotel Parque La Paz. This place comes over £100 per night but it offers a high level of luxury compared to most places in Tenerife.
3 – That'll do nicely
If you're like most of the travellers in Tenerife, you want something clean, with a pool and located near the beach. For that, I give you Sol Arona Tenerife. Rooms are often available from around £70 per night. I think they're the best of a big bunch around this price.
---
If you're hungry for more travel tips and stories head on over to my blog where I've got more tips and info, including these ones about Tenerife…
Boat Party Tenerife – Which One's Best in 2023
Surf Hire Tenerife – Your guide to get surfing in 2023
Camel Park Tenerife 2023 – Are The Camels Happy?
Skydiving Tenerife – What's possible in 2023
Electric Scooter Hire Tenerife – Your guide to get riding in 2023
---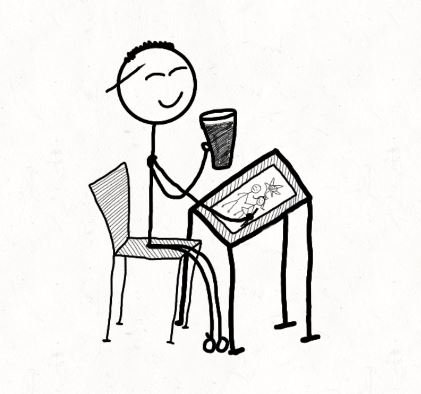 I'm not really a stickman, but it seems that I like portraying myself as one.
I'm an English guy who's been travelling since 2017. I was never good at taking photos, sketching just seems to work better for me, and in my opinion, why do you want to see other people's 4K videos and pictures of the world? Surely it's better to see it for yourself. You get in touch through the contact page or Instagram.
I look forward to hearing from you.
Happy travelling.
The Sketchy Traveller