Tenerife Boat Party – Which One's Best in 2023
There are tons of activities on offer in and around the Canary Islands, but if you're looking for an excuse to start the party early and fancy a bottomless free bar, you should be sailing off on a Tenerife boat party! Does dancing in the baking sun, live DJs, unlimited alcohol and semi-naked people surrounding you sound like a good way to spend a few hours? If yes, it's time to find yourself a party boat! All aboard!!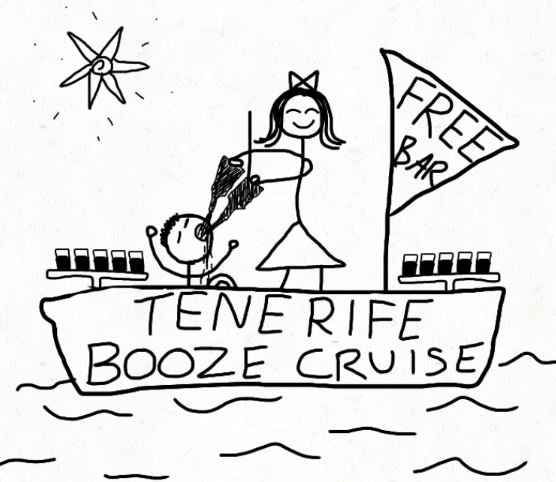 ---
Disclaimer: There are some affiliate links on this post. Meaning I may earn a (very) small commission if you buy something after clicking a link. This is at no extra cost to you. You can read my full disclaimer here.
---
Your quick and easy guide to the best boat parties in Tenerife
Here's all the info you need to plan your boat party. There are loads of options all around Tenerife, but as you'd imagine most of the popular party boats set sail from around Playa de las Americas. So if you want the biggest and the best, you should be heading there.
Is there a boat party in Tenerife?
Yes, there are loads of boat parties in Tenerife. Although there are only two main providers of this boozy afternoon activity, don't worry, between them they offer seven parties a week so you won't miss out.
The party boats set sail from Puerto Colon, a port on the west coast of Tenerife that's a thirty-minute walk from Playa de las Americas.
I'll give you all the info you need about two companies that offer Tenerife boat parties. It's not all good info though, so watch out for that!
What happens on the boat stays on the boat!
So, what should you expect on a party boat in Tenerife? Lots of alcohol, DJs banging out tunes, guys in short-shorts and ladies in little bikinis all with the aim of getting as drunk as possible in three hours!
Sounds just as you'd expect right? But that's because all boat parties follow a similar structure. It's not the ocean scenery that gets the punters in, it's the free bar that gets the bookings. So let's talk about the booze, shall we?
How to book a Tenerife boat party, and what alcohol is included
How much booze you get depends on which ticket you buy. The organisers of boat parties in Tenerife sure know how to upsell. Let's take a look at how to book a ticket and what booze is included.
Insomnia Boat Party Tenerife
Let's start with the party boat that I jumped on board: Insomnia. You can book a ticket through their website.
Their standard ticket costs €50 and for that you get unlimited beer and sangria on the boat. As you'd expect the beer was all local stuff, which isn't the best but it's still unlimited beer.
Upgrade to the €75 VIP ticket and you'll have access to mixers and spirits, a bottle of champagne and you can get into an afterparty. More on that later!
Utopia Party Boat Tenerife
The only serious rival to the Insomnia Boat Party is the one provided by Utopia. These guys have a three-tiered pricing structure;
Standard Ticket €65 – For the cheapest ticket you'll get bottomless beer as well as local spirits and cheap mixers.
Premium Ticket €85 – Spend €20 more and you can have unlimited premium spirits and mixers. So if Absolut Vodka and Red Bull is your thing, this is the ticket for you.
VIP Ticket €100 – If you want the Kardashian treatment this is the one. Along with the premium drinks, you'll get a glass of bubbly on arrival and a sunlounger in the special VIP section of the boat. I mean, you don't want to be mixing with the peasants while on board do you?
Is the VIP boat party ticket worth the money?
Okay, so now we know how much it costs for a boat party in Tenerife, the question is, which ticket should you buy?
I bought the standard ticket from Insomnia. Mainly because I'm more than happy with beer and wasn't bothered about their afterparty. But if you want spirits, mixers and an afterparty You should splash out on the VIP ticket.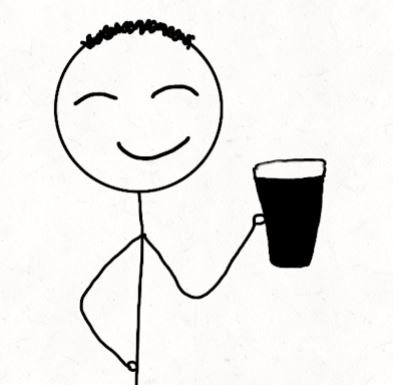 If you go with the Utopia Boat Party, the reviews online might make you think twice about taking any of the premium options. Yes, you get sun loungers, but they roped off from the main bar area, meaning you'll actually miss out on the boozy carnage. And surely if you wanted to relax on a boat with a glass of bubbly, you wouldn't have chosen a boat party in Tenerife. There are plenty of relaxing cruises available. 
Also, most reviews of all of the extras that a VIP ticket gets you are pretty poor. The photos of the BBQ make the food look like roadkill and plenty of people are complaining about the care and service from the reps once you're off the boat. 
All in all, I'd recommend just buying a standard ticket. You get the free bar with unlimited alcohol, and you get the boat party. And if you're honest, that's probably all you want.
How long does a Tenerife boat party go on for?
Officially, the whole party is sold as a five-hour activity. You get three hours on the boat with access to the free bar, then there are two hours before the pre-party. Now, I warn you, don't get excited about the thought of a pre-party. The reality is that the reps want you to get to a bar near the port early so that they can set sail on time, and also, and probably more important to them, to try to make some money at the bar.
Yes, you will get one free drink as part of your ticket price, but one beer for two hours isn't going to last and the beers at the bar are more expensive than usual.
Our rep didn't turn up until an hour later than we were told to, and from reading the reviews it seems that's normal behaviour.
Most people are recommending that you don't turn up until an hour after you're told to. Either that or disguise some vodka as water in your bottle to save money!
What time does the boat party start in Tenerife?
During the off-season, the party boats usually set sail around 2 – 3 p.m. In peak season this moves back to around 5 p.m. But remember, they'll always tell you to meet them two hours before the sailing time.
What do you need on the boat?
You'll need your phone. You don't need me to tell you that. It's not like you were going to leave it in the hotel now, is it? But you'll need it to show your ticket to the organisers.
Apart from that, if you want to be sensible take sunscreen, a hat and some water too. Most people who join a boat party in Tenerife leave anything sensible on dry land. But you know your mother would tell you not to burn that skin of yours!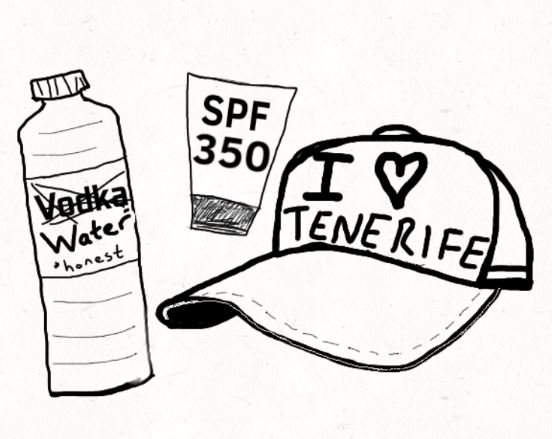 What music do they play at a boozy boat party in Tenerife?
Both Insomnia and Utopia advertise the same kind of music. You can expect the live DJs to play a mix of House, Reggaeton, RnB, DnB, EDM, and Hip Hop. Personally, I can't stand EDM but you have to accept that it's often a part of a boozy party while on holiday. It's best to drown it out with the sound of yourself chugging back another beer.
That's pretty much all the info you need before booking your boat party in Tenerife. Don't expect too much from it and you'll have some fun in the sun.
---
Looking for more ideas of things to do in Tenerife?
If you're wondering what else you should be doing in and around Tenerife, may I push you in the direction of Get Your Guide. These guys are the best place for all of the available tours and trips on offer. You can book safely and securely online, and if you change your mind you can even get a full refund if you give them enough notice. So if you're planning on getting out and about you really should look at Get Your Guide. This is a link directly to the tours that they offer in and around Tenerife.
---
Want some accommodation tips?
If you're on the lookout for some tips about where to stay in Tenerife, allow me to give you my three budget-based recommendations.
1 – Five Star Fancy Pants
If you're feeling lavish then check out Hotel Cleopatra Palace. Rooms are usually over £200 per night, which I know is high, but hear me out. If you're after something extra special and can afford it, you won't regret treating yourself.
2 – Above Average Joe
If you prefer to place yourself in the high to middle range you should head to Hotel Parque La Paz. This place comes over £100 per night but it offers a high level of luxury compared to most places in Tenerife.
3 – That'll do nicely
If you're like most of the travellers in Tenerife, you want something clean, with a pool and located near the beach. For that, I give you Sol Arona Tenerife. Rooms are often available from around £70 per night. I think they're the best of a big bunch around this price.
---
If you're hungry for more travel tips and stories head on over to my blog where I've got more tips and info, including these ones about Tenerife…
Boat Party Tenerife – Which One's Best in 2023
Surf Hire Tenerife – Your guide to get surfing in 2023
Camel Park Tenerife 2023 – Are The Camels Happy?
Skydiving Tenerife – What's possible in 2023
Electric Scooter Hire Tenerife – Your guide to get riding in 2023
---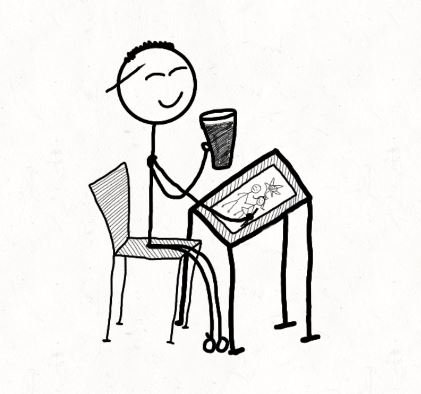 I'm not really a stickman, but it seems that I like portraying myself as one.
I'm an English guy who's been travelling since 2017. I was never good at taking photos, sketching just seems to work better for me, and in my opinion, why do you want to see other people's 4K videos and pictures of the world? Surely it's better to see it for yourself. You get in touch through the contact page or Instagram.
I look forward to hearing from you.
Happy travelling.
The Sketchy Traveller