Camel Park Tenerife 2023 – Are The Camels Happy?
There are plenty of tours and trips available for holidaymakers on the island. One of the cheaper ones out there is Camel Park Tenerife. A place where you can see, feed and ride camels. Want to know how much it costs and where it's located? I've got those answers for you. The big question, though, should be regarding the welfare of the camels. Are they and the other animals in the park treated well and enjoying life in Tenerife as much as the tourists who ride them?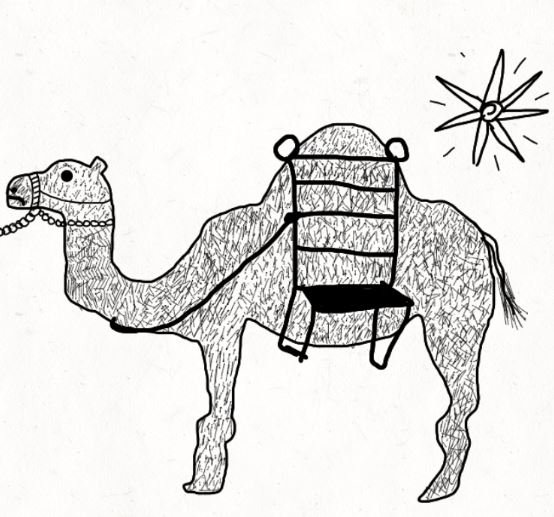 ---
Disclaimer: There are some affiliate links on this post. Meaning I may earn a (very) small commission if you buy something after clicking a link. This is at no extra cost to you. You can read my full disclaimer here.
---
Your Quick & Easy Guide to Visiting Camel Park Tenerife in 2023
A Brief History of Camel Park
Camel Park Tenerife started as a small family business way back in 1988. It was the bright idea of a married couple who decided to quit their jobs in the capital and open a camel park in the south of the island. They thought that tourists wouldn't be able to resist visiting their park and riding on a camel. And, as they are still in business 35 years later, I suppose they were right.
In recent years they expanded to include other animals, which is mainly a collection of classic petting zoo creatures. They also added a restaurant, a souvenir shop and now they also offer professional photos to help you remember and cherish your camel ride in Tenerife.
More than three decades on, one fact that isn't clear is if it's the same caravan of camels that started the park, they can live for 40 – 50 years so it is a possibility, or if they have to replace them on a regular basis. This leads to the main point of this post. The welfare of the camels.
Animal welfare at Camel Park Tenerife
Once you start to think about animal tourist attractions, and then you read up on what happens at many of them, you start to become very sceptical as to whether the animals are ever well treated. Look at how killer whale shows are now banned at SeaWorld for an example of what was once seen as innocent fun, is now seen as immoral.
Animals are now banned from circuses in many countries and many more people are starting to search for ethical animal attractions or in fact shunning them altogether. If you want to learn more about his topic, here's a great post about so-called elephant sanctuaries in Thailand. We need to get back to Camel Park Tenerife!
Are the camels happy?
This is a really tough one to be sure about. Mainly because none of us are qualified camel psychiatrists. Well, I'm assuming that. My apologies if you are and keep up the good work. What I mean is, it's hard to know if the camels are happy. The ones at Camel Park Tenerife sure did look moody, but I think that's just a standard camel-resting face. Moody and ready to spit.
So although we can't be sure of their happiness, we can see how they are treated by the owners and if they seem healthy with a spring in their step.
Do camels even like heat?
If I go from my own experience, visiting in early 2023, I wasn't very impressed. I didn't ride a camel, I was just an interested spectator. Firstly, the straps for the seats on their backs seemed pretty tight around their necks and when they were tied up the rope was really short, limiting how much they could move freely.
I also wondered how they would cope in the summer months, carrying people on their backs for hours on end with no shade. But they are camels after all. Perfectly built for carrying things in the baking sunshine. I'm just not one for riding an animal just for entertainment. But that's just me. Most people, it seems, absolutely love it.
Mixed reviews for Camel Park Tenerife
If you head on over to Tripadvisor you'll see that Camel Park Tenerife is rated 3.5 out of 5 and as number 17 of things to do in Arona, Tenerife. Scrolling through the reviews you'll notice that most people are giving it five stars and raving about it. So, the owners must be doing something right, if it was a tortuous camel prison, surely everyone would see it, wouldn't they?
Scroll down a bit further and you'll start to see many more 1 and 2-star reviews. The reason for these bad reviews is always the treatment and welfare of the camels. So perhaps if you go there with blinkers on or just in a state of ignorant bliss, you can have a great time.
But if you're aware of what usually happens at animal attractions, it's pretty easy to see that the camels and other animals at Camel Park Tenerife are there to entertain and make money, and that's the sad reality.
How to get to Camel Park Tenerife
The park is located in Arona, southern Tenerife. It's only about a 10-minute drive from both Playa de las Americas and Los Cristianos. From Santa Cruz de Tenerife in the north, it takes about 50 minutes. They also offer a free bus service taking you right to Camel Park Tenerife from outside your hotel. There's more info about the bus on their website, just scroll down toward the bottom.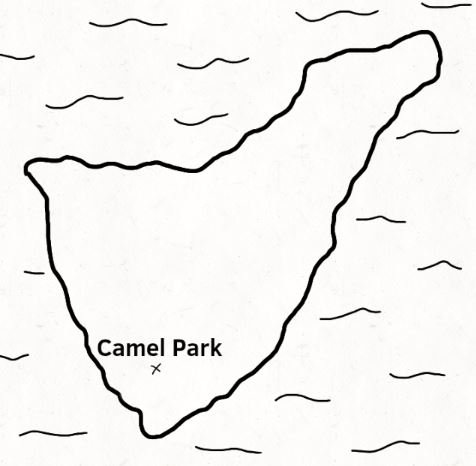 Here's a link to the exact location of Camel Park Tenerife on Google Maps.
How much does it cost?
If you do still want to take a trip to Camel Park Tenerife you have two options regarding price.
It costs €22 to enter and to ride a camel for 20 minutes.
If you just want to enter the park and see the animals without riding a camel. It's just €3.
These prices are for adults. Prices for children are slightly less.
Opening times
Camel Park Tenerife is open Monday to Sunday, 10:00 am to 3:00 pm
If you decide to visit I hope you find the camels looking happy and healthy.
---
Looking for more ideas of things to do in Tenerife?
If you're wondering what else you should be doing in and around Tenerife, may I push you in the direction of Get Your Guide. These guys are the best place for all of the available tours and trips on offer. You can book safely and securely online, and if you change your mind you can even get a full refund if you give them enough notice. So if you're planning on getting out and about you really should look at Get Your Guide. This is a link directly to the tours that they offer in and around Tenerife.
---
Want some accommodation tips?
If you're on the lookout for some tips about where to stay in Tenerife, allow me to give you my three budget-based recommendations.
1 – Five Star Fancy Pants
If you're feeling lavish then check out Hotel Cleopatra Palace. Rooms are usually over £200 per night, which I know is high, but hear me out. If you're after something extra special and can afford it, you won't regret treating yourself.
2 – Above Average Joe
If you prefer to place yourself in the high to middle range you should head to Hotel Parque La Paz. This place comes over £100 per night but it offers a high level of luxury compared to most places in Tenerife.
3 – That'll do nicely
If you're like most of the travellers in Tenerife, you want something clean, with a pool and located near the beach. For that, I give you Sol Arona Tenerife. Rooms are often available from around £70 per night. I think they're the best of a big bunch around this price.
---
If you're hungry for more travel tips and stories head on over to my blog where I've got more tips and info, including these ones about Tenerife…
Boat Party Tenerife – Which One's Best in 2023
Surf Hire Tenerife – Your guide to get surfing in 2023
Camel Park Tenerife 2023 – Are The Camels Happy?
Skydiving Tenerife – What's possible in 2023
Electric Scooter Hire Tenerife – Your guide to get riding in 2023
---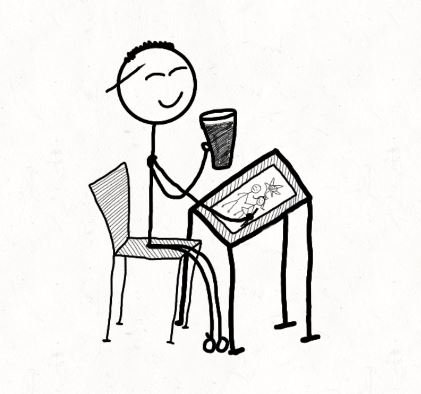 I'm not really a stickman, but it seems that I like portraying myself as one.
I'm an English guy who's been travelling since 2017. I was never good at taking photos, sketching just seems to work better for me, and in my opinion, why do you want to see other people's 4K videos and pictures of the world? Surely it's better to see it for yourself. You get in touch through the contact page or Instagram.
I look forward to hearing from you.
Happy travelling.
The Sketchy Traveller