The Best Sports Bars In Valencia
Valencia loves sports. Football is definitely the most popular, but locals also enjoy watching a bit of basketball and even handball. However, for a sport-loving city, I find it really surprising that there are so few sports bars in Valencia. But, even though there aren't many, there are still some great football pubs in the city.
---
Disclaimer: There are some affiliate links on this post. Meaning I may earn a (very) small commission if you buy something after clicking a link. This is at no extra cost to you. You can read my full disclaimer here.
---
I'm from the UK. And back home basically every local pub is a kind of sports bar offering wall-to-wall live sport. You can't escape it! Valencia does have its own version of this, but it's a tiny TV from the mid-90s in the corner of a local bar. A TV that will never show foreign football. Usually, it's just showing what I guess to be a Spanish soap opera that the barman never misses an episode of.
So, if you're looking for a more immersive sports-watching experience, don't panic, there are still a handful of sports bars in Valencia that offer just that.
If you're in a rush, here's the basic info you need about my three favourite sports bars in Valencia.
St. Patrick's Irish Pub – The biggest sports bar in Valencia
Saint Martin's Urban Irish – The sports bar in the heart of the city
Liverpool – The best place to watch football in Ruzafa
They're my favourites. To find out why they're so good, and to hear about two more sports bars, including the best sports bar in El Carmen, please do read on. It could make the difference of you getting to watch the match or not.
Known locally as St Pat's, it is easily the biggest sports bar in Valencia. There are at least ten TVs, so if there's a clash of matches on one sunny Sunday, you can be pretty confident that St Pats will be showing them all. If you're more of a player than a watcher, you can play table football or pool on the tables towards the back.
There's also a food menu, mainly offering pizza to go alongside pretty much whatever beer you could possibly want. The bar is huge! The one downside for me is that it's pretty dark inside as there are only a few windows, but maybe that adds to its Irish authenticity. There are some tables on the street and also a small terrace in the middle of the road!
So if you want to immerse yourself to the max in live sport, head to the St Pats, the biggest sports bar in Valencia. It also helps if you're on the hunt for some new friends, as it's where you're most likely to bump into expats in Valencia. Or maybe that's a reason to avoid it. That's your call.
Opening times: 16:00 – 03:00 weekdays. 12:00 – 03:00 weekends.
Address: Gran Via del Marqués del Túria, 69, 46005 València, Valencia, Spain
I'm calling it the best sports bar for tourists in Valencia, purely because of where it is. Just off one of the main streets in the centre of the city, Saint Martin's is always filled with fresh-faced tourists sinking Guinness and watching a game.
Locals will pop in occasionally but as you'd expect from a tourist bar the prices are higher and the beer on offer isn't what the locals usually have as part of their daily diet. Plus you also need to go to the bar to order, not something Valencians are used to.
There's one huge projector screen and about four or five more TV's around the bar, meaning you'll always get a good view no matter where you sit, but it does get busy when the football is on. So if you're looking for a sports bar in Valencia and want to be right in the heart of the city, head to Saint Martin's.
Opening times: 11:00 – 01:30
Address: C. de l'Abadia de Sant Martí, 2, 46002 València, Valencia, Spain
The Lounge – The best sports bar in El Carmen
Compared to the first two, The Lounge is a much smaller sports bar in Valencia. It only has one scream albeit a big one, but it does have something the others don't. Tapas! It's a twist on a traditional local bar. It's small and cosy, with traditional tapas made and ready to eat. The beer selection is modern, Pauliner and Guinness are popular but they have all the local classics too.
The other thing The Lounge offers is the ability to smoke and watch the match. This is because the screen is viewable from the outside stools, meaning if you need to chug away during a particularly tense match you can do it without missing a kick at The Lounge.
So, although it's one of the smallest sports bars in Valencia, The Lounge can offer things that the others can't. Plus, if you're in and around El Carmen, you don't need to walk across the city to watch a match. Which is always a bonus.
Here's a link to Google Maps for the exact location of The Lounge.
Liverpool – The best live football pub in Ruzafa
Of course, we need to talk about the best sports bars in the liveliest part of Valencia, Ruzafa. Ruzafa is the coolest neighbourhood in Valencia. But it still follows the rest of the city by offering little for those wanting to watch live football. The Red Lion also deserves a mention, but for me, Liverpool is where you should head if you have the choice. Plus, they serve the best Guinness in Valencia. Fact!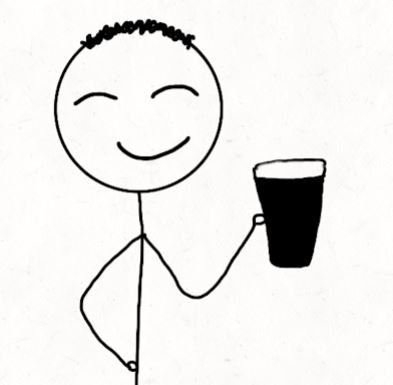 For most of you, you'll probably decide that St Pats is the best of the live football pubs in Valencia. And I'd find it hard to argue with you about that. But, there's something special about Liverpool. There's a real genuine feel about the place. The owners and staff are great fun, the vibe is friendly and the beer is cheaper than the others. Ah, maybe that's why I like it so much. That and the free popcorn.
There are a couple of screens inside and one outside. This place isn't the biggest sports bar in Valencia. But its charm and proximity to the best nightlife in the city make it the winner for me.
Opening times:
Here's a link to Google Maps for the exact location of Liverpool Pub.
Old Trafford– The best local sports bar in Valencia
The last place on my list goes to Old Trafford Bar. Don't head here if you want to watch an English game as you're likely to be disappointed. However, if you want to watch a La Liga game and see how the locals watch football in bars in Valencia, Old Trafford is a great place to do it.
Not only do they show live football, they have a modern food and drink menu, meaning you can enjoy a tapas platter and wash it down with a glass of Leffe Blonde while the locals get their white hankies out to show their disapproval of their team's performance.
Old Trafford Sports Bar isn't in the centre of Valencia, it's over the north side of Turia Park, 5 – 10 minutes from Benimaclet. Here's a link to the exact location.
---
Looking for some ideas for things to do in Valencia?
If you're wondering what else you should be doing in and around Valencia, may I push you in the direction of Get Your Guide. These guys are the best place for all of the available tours and trips on offer. You can book safely and securely online, and if you change your mind you can even get a full refund if you give them enough notice. So if you're planning on getting out and about you really should look at Get Your Guide. This is a link directly to the tours that they offer in and around Valencia.
If you're hungry for more travel tips and stories head on over to my blog where I've got more tips and info, including these ones about Valencia…
Best bars in Ruzafa, Valencia 2023
---
---
---
Best bars in El Carmen, Valencia 2023
---
El Carmen, Valencia: The Best Places to Visit in The Old Town
---
Electric Scooter Hire Valencia – Your 2023 guide
---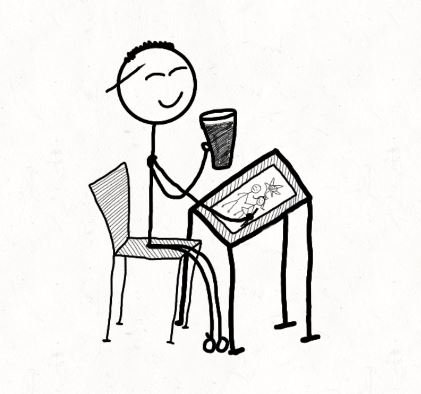 I'm not really a stickman, but it seems that I like portraying myself as one.
I'm an English guy who's been travelling since 2017. I was never good at taking photos, sketching just seems to work better for me, and in my opinion, why do you want to see other people's 4K videos and pictures of the world? Surely it's better to see it for yourself. You get in touch through the contact page or Instagram.
I look forward to hearing from you.
Happy travelling.
The Sketchy Traveller