Best Bars in Ruzafa, Valencia 2023
If you ask Valencians which area is the best for nightlife and has the most bars, Ruzafa will be the answer 9 times out of 9. That's why I've created this post for you. Here are the best bars in Ruzafa in 2023. Enjoy.
---
Disclaimer: There are some affiliate links on this post. Meaning I may earn a (very) small commission if you buy something after clicking a link. This is at no extra cost to you. You can read my full disclaimer here.
---
Where are the best bars in Ruzafa?
This area is so cool that it has three names. Ruzafa, Russafa or sometimes even Ruzzafa depending on what you're looking at. I'm going with Ruzafa because seemingly that's the English spelling, and as you can see I'm writing in English. But it doesn't matter if you're here looking for the best bars in Russafa, the best bars in Ruzzafa or the best bars in Ruzafa, you're in the right place.
Cerveceria Street Food – my number one in the best bars in Ruzafa list.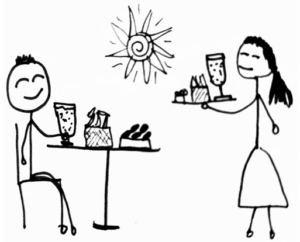 Firstly, my numero uno. It's nothing fancy but the draft beer is always so fresh and is as cheap as anywhere else around. It's Chinese owned so they're always quick to serve you and very generous with their free snacks. I love Spanish culture but waiting forever just to get a beer does piss me off sometimes.
In addition, this is one of the few bars that stay open all day, which is very important for us travellers from colder countries who all day drinking shenanigans. And it's a good place to get some sun, until the early evening at least.
So not only is this possibly the best bar in Ruzafa, but it's possibly one of the best bars in Valencia.
Cheap beers. Quick service. Free snacks. Always open. Suntrap. Great atmosphere.
Find 'Cerveceria Street Food' Here.

Comic Cafe / Trentatres Gallery Cafe – The two busiest bars in Ruzafa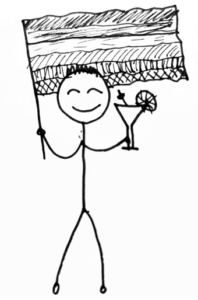 So, I've put these two together because they are basically one and the same. Taking over one corner of the busiest junction in Ruzafa these two are where you will find the liveliest action all week.
You'll more likely be tempted by some cocktails while basking on its sunny terrace but of course, there's still plenty of strong Spanish cerveza to sip on if you want to try to stay in control of your senses, good luck with that.
These are also popular spots for the city's LGBT crowd and that's probably one reason why it's Ruzafa's party central. However don't be thinking that Comic isn't for you, because it welcomes everyone with open arms, so go try it out!
Liverpool Bar – One of the best bars in Ruzafa for live sport
As you might have guessed we have our first British / Irish bar on the list. It's probably the best place on the list to watch a football match in Ruzafa, The Red Lion also deserves a mention for that too. And if you're craving a Guinness or for some strange reason a Carlsberg then head to one of these two.
I think these are the only places that could be classed as sports bars in Ruzafa, so if there's a big match you need to watch, get there early and enjoy the pre-game atmosphere.
Cafe Berlin – The best bar in Ruzafa for European beer.
A classier bar selling local beer along with northern favourites like Stella and Paulaner. The chilled vibe and atmospheric lighting will have you wondering how you can transform your living room into something as cool. The outdoor seating is limited so it is always difficult to sit outside but there are quite a few tables inside.
They also do some great language exchanges here. So if you're looking to brush up on your Espanol check them out online for dates.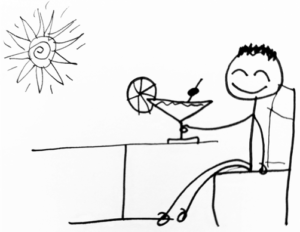 Grab a pew. Sit back and soak up the sun while gazing down one of Ruzafa's busiest streets. It's another corner bar so expect a boisterous crowd in the evenings because it's always lively around here.
Guests are fuelled by perfectly shaken and stirred concoctions from the well-stocked bar. As a result of the cocktails and packed tables, there's lots of fun to be had on this corner. It's definitely worthy of one of your weekend nights.
Find 'Backstage Russafa' Here.

La Catrina – The best rock bar in Ruzafa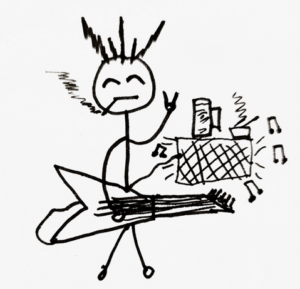 Ruzafa's Rock Bar. Although there's no live music available, the jukebox is well stocked as is the entertainment. Pool, table football, darts and even weekly pub quizzes are on offer here. Therefore it definitely offers something different to the typical Spanish bar, and as all true rockers are allergic to the sun, you won't be surprised to know that there's not much space outside to take a seat. If you're looking for a rock bar in Ruzafa, this is it.
I could write a list about the best cocktail bars in Ruzafa, or the best tapas bars in Ruzafa, but to be honest you don't even really need a list. Recommendations are great, and you really should try all of mine out, but really you just need to get walking.
Above all else just get to Ruzafa and explore it for yourself. Chances are you'll choose completely different places than I have because it's all about timing. I only ever sat in Comic Bar twice, it was full every other time I tried. Luckily two of the other corners are filled with tables for other bars, so even though you're not there you're still part of it all.
Looking for some ideas for things to do in Valencia?
If you're wondering what else you should be doing in and around Valencia, may I push you in the direction of Get Your Guide. These guys are the best place for all of the available tours and trips on offer. You can book safely and securely online, and if you change your mind you can even get a full refund if you give them enough notice. So if you're planning on getting out and about you really should look at Get Your Guide. This is a link directly to the tours that they offer in and around Valencia.
If you're hungry for more travel tips and stories head on over to my blog where I've got more tips and info, including these ones about Valencia…
Best bars in Ruzafa, Valencia 2023
---
---
---
Best bars in El Carmen, Valencia 2023
---
El Carmen, Valencia: The Best Places to Visit in The Old Town
---
Electric Scooter Hire Valencia – Your 2023 guide
---
---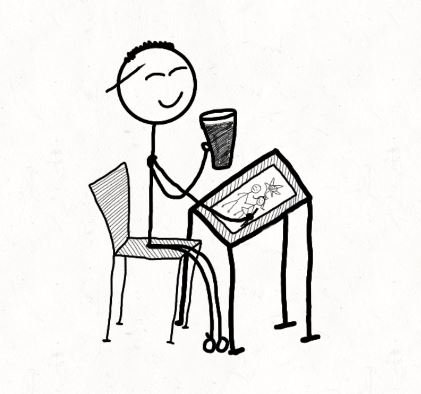 I'm not really a stickman, but it seems that I like portraying myself as one.
I'm an English guy who's been travelling since 2017. I was never good at taking photos, sketching just seems to work better for me, and in my opinion, why do you want to see other people's 4K videos and pictures of the world? Surely it's better to see it for yourself. You get in touch through the contact page or Instagram.
I look forward to hearing from you.
Happy travelling.
The Sketchy Traveller