El Carmen, Valencia: The Best Places to Visit in The Old Town
Known locally as Barrio del Carmen, El Carmen in Valencia is a neighbourhood full of local charm, history and plenty of lively bars and restaurants to sample. If you're planning a visit to sunny Valencia, you have to spend some time meandering along the mazy cobblestone streets of Barrio del Carmen. Here's all you need to know to make the best of your trip to Valencia's Old Town.
---
Disclaimer: There are some affiliate links on this post. Meaning I may earn a (very) small commission if you buy something after clicking a link. This is at no extra cost to you. You can read my full disclaimer here.
---
Barrio El Carmen, Valencia – Your Ultimate Travel Guide
The best bars in Barrio del Carmen
If you stay for a while and look around my site you'll see that finding the best bars is one of my specialities. So let's start with that.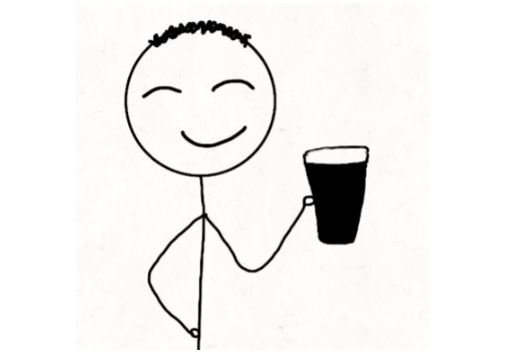 There are tons of other fantastic bars and pubs around the Old Town, which is why I've written a much more comprehensive guide to the best nightlife spots in El Carmen
The best restaurants in El Carmen, Valencia
I can't just sit and drink all day, so I know a bit or too about the best places to eat in Barrio del Carmen too.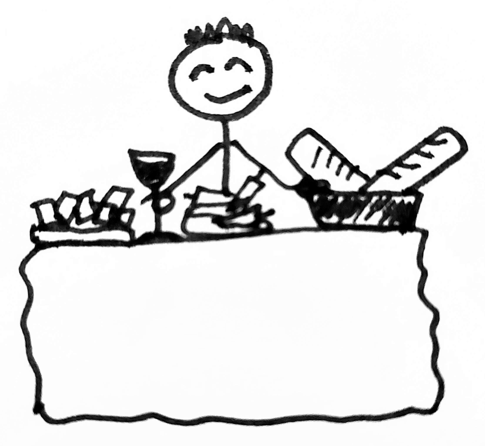 The best hotels in El Carmen
Because of the architecture of Valencia's Old Town, there aren't many hotels in this neighbourhood. Most people who stay here will do so in holiday rental apartments, but here are two great hotels in El Carmen.
The best hostels in El Carmen, Valencia
If hostels are more your thing there are loads around Valencia. Here are the best hostels in the Old Town.
Top tourist sights in El Carmen
The two castle-like towers that formed part of the old city walls are the most striking tourist attractions in Barrio del Carmen. Torres de Serranos is the most popular, as this is the main entrance to the Old Town from Turia Park. These towers are in a perfect reconditioned state, and you can climb to the top, for free. A must-do when in Valencia.
The second tower, known as Portal de Quart, has a completely different charm. This tower isn't in pristine condition, far from it. It is actually dotted with cannonball size holes from attacks on the city during past centuries.
As well as the towers, a trip to Plaza del Virgen, the Silt Exchange and Central Market are all must-do activities when exploring Valencia's Old Town.
A brief history of El Carmen, Valencia
The El Carmen neighbourhood dates back to Roman times, making it well over a thousand years old. The area's architecture shows clear evidence of Roman, Moorish and Gothic influences.
The entirety of Barrio del Carmen was once circled by high city walls. With the only way in and out through the tower gates. Inside the walls stood a labyrinth of tight, narrow streets and alleyways, all leading to hidden squares and religious buildings.
Walking through the Old Town in Valencia gives an insight into the real history of the city much more so than any other neighbourhood does.
El Carmen in Valencia is like a time capsule, but one now filled with endless bars and restaurants, allowing the modern-day traveller to sit back, relax and soak it all up.
If you'd like to know more about the other neighbourhoods in Valencia, check out my guide to all of the central areas of the city and discover which one is best for your stay.
Looking for some ideas for things to do in Valencia?
If you're wondering what else you should be doing in and around Valencia, may I push you in the direction of Get Your Guide. These guys are the best place for all of the available tours and trips on offer. You can book safely and securely online, and if you change your mind you can even get a full refund if you give them enough notice. So if you're planning on getting out and about you really should look at Get Your Guide. This is a link directly to the tours that they offer in and around Valencia.
If you're hungry for more travel tips and stories head on over to my blog where I've got more tips and info, including these ones about Valencia…
Best bars in Ruzafa, Valencia 2023
---
---
---
Best bars in El Carmen, Valencia 2023
---
El Carmen, Valencia: The Best Places to Visit in The Old Town
---
Electric Scooter Hire Valencia – Your 2023 guide
---
---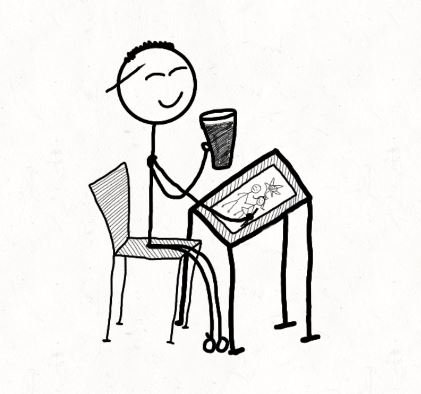 I'm not really a stickman, but it seems that I like portraying myself as one.
I'm an English guy who's been travelling since 2017. I was never good at taking photos, sketching just seems to work better for me, and in my opinion, why do you want to see other people's 4K videos and pictures of the world? Surely it's better to see it for yourself. You get in touch through the contact page or Instagram.
I look forward to hearing from you.
Happy travelling.
The Sketchy Traveller