Scooter Rental Seminyak – Your 2023 Guide To Get Riding
Bali is a tropical paradise that's full of tourists on motorbikes. I haven't had much more fun than the month I had riding around on two wheels all around the island. That's why I'm writing this ultimate guide about the scooter rental in Seminyak. I'll tell you the best places to get one, what you'll pay, and the rules to follow if you want to ride legally and avoid getting fined.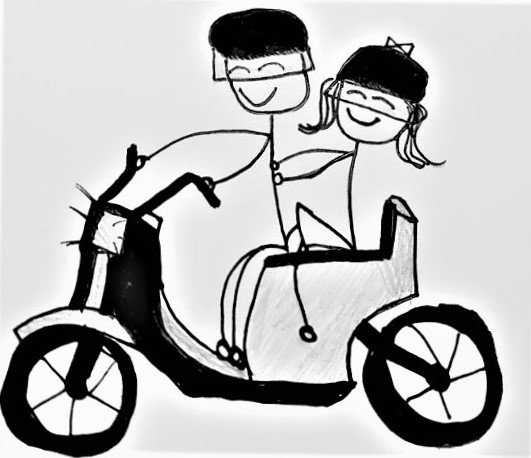 ---
Disclaimer: There are some affiliate links on this post. Meaning I may earn a (very) small commission if you buy something after clicking a link. This is at no extra cost to you. You can read my full disclaimer here.
---
Your quick guide to Seminyak scooter rental in 2023
If you're impatient scrolling thumb won't let you read the full post, here's the key info you need to know…
That's all the basic info. Read on if you want to know more recommended places to rent a bike in Seminyak and more of the tips and advice you should know before riding off.
Best places for scooter rental in Seminyak
---
Bikago – Online scooter hire in all over Bali
In my opinion, this is the place to start if you want to rent a scooter in Seminyak. Bikago has loads of bikes, including, of course, tons of the ever-popular Honda Scoopy. Prices are competitive, but it's the customer service that makes them stand out from the crowd.
Check out their website, put your dates in, and see what they can do for you. Or if you prefer, head to one of their shops.
I used these guys on my first trip to Bali and I can't recommend them highly enough. Either pop into their shop in the heart of Seminyak or drop them a message on WhatsApp.
Bali Rental Scooters – Highly recommended for scooter hire in Seminyak
This is another motorbike rental shop in Seminyak that comes highly recommended. They'll deliver and collect the bikes to you at your accommodation and they have a great off-road bike if that's your kind of thing. Check out their website for their latest prices.
How much does it cost to rent a scooter in Seminyak?
The scooter you'll see most zipping around Bali is the Honda Scoopy. To rent this scooter for one day will cost you around 60 – 70,000 IDR. It's about the same for a Honda Vario.
If you want more of a motorbike than a scooter, you'll be looking at around 150,000 IDR per day.
As you'd expect, the longer you rent the scooter, the cheaper it will be. Don't be afraid to haggle a little bit. All the rental companies in Seminyak and Bali always have a bit of wiggle room when it comes to price.
Rules for scooter hire in Seminyak
The most important thing is to have an International Driving Permit. You don't need one to rent a scooter in Seminyak but you will need one if you want to ride it legally. You'll meet plenty of people who won't bother, and that's your risk to take, but I was stopped six times in one month by the police and they let me carry on as soon as I showed them my IDP. Anyone who didn't have one had to play the bribe, I mean 'official fine', game with the police.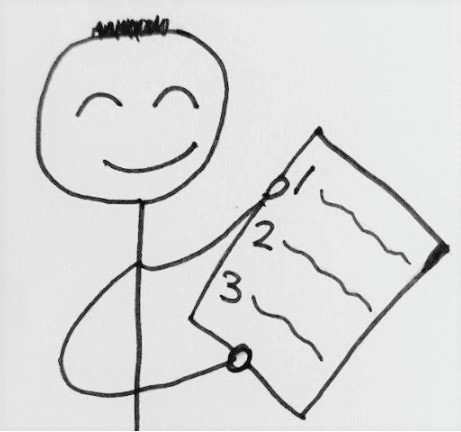 Big tip, always carry a small amount of cash separately from your main stash. That's so if the police ask you for money, show them the small amount, $5-10 dollars should do it, tell them it's all you have and they'll probably be happy enough to let you go.
If you haven't left your home country you can probably get one pretty easily from your local Post Office (that's how it works in the UK), but if you're already travelling you can order one online and get a digital version emailed to you within minutes from these guys. I use a digital one now and it's always been accepted by the police.
Keep to the left. This is for your and everyone else's safety. When possible keep as far left as you can, without falling in a ditch of course, as this will allow other traffic to pass you easily.
Wear a helmet. Again you'll see others, especially locals, riding without one, but don't be a maverick, put a helmet on!
Things to know before riding a motorbike in Bali
Sorry if this dampens your mood, but if you aren't an experienced scooter rider Bali is not the place to start. Yes, you will see Instagram posts of people riding along a quiet road without a care in the world, but that doesn't show you the madness that can occur on busier roads, especially around the main tourist areas.
The streets around Kuta and Denpasar are some of the most difficult that I've had to get around on two wheels. It's common for people will ride scooters on pavements to avoid car traffic or just to get around some of the giant potholes.
If you have some experience riding scooters or motorbikes then you'll be fine. But if you were planning on renting a scooter in Seminyak for the first time I would strongly advise against it. Head over to Lombok and try it on their quieter roads, or get some practice under your belt in a place like Pai or Ko Pha Ngan.
More must-do activities in Bali
Apart from hiring a scooter in Seminyak, what else should you be doing in Bali?
Here are the top three things to do in Bali according to the guys at Get Your Guide:
Need a scooter elsewhere in Bali?
If you're travelling around Bali and the surrounding islands, here are my guides to scooter rental in the most popular spots.
---
Kuta Scooter Rental – All you need to know
---
Scooter Rental Lombok – 2023 Guide
---
Ubud Scooter Rental – Ultimate Guide
---
Scooter Rental Canggu – Your Guide to Get Riding
---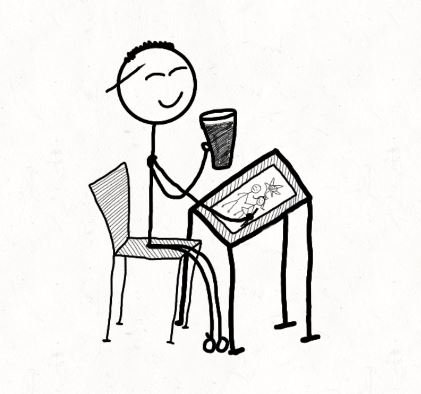 I'm not really a stickman, but it seems that I like portraying myself as one.
I'm an English guy who's been travelling since 2017. I was never good at taking photos, sketching just seems to work better for me, and in my opinion, why do you want to see other people's 4K videos and pictures of the world? Surely it's better to see it for yourself. You get in touch through the contact page or Instagram.
I look forward to hearing from you.
Happy travelling.
The Sketchy Traveller