Scooter rental in Canggu – Your 2023 Guide To Get Riding
If I'm honest, you don't need any help with scooter rental in Canggu. The streets are lined with bike hire stores, but if you want to know the best places to hire a scooter in Canggu, I can help. I'll tell you the best online option, and the best shop along with all the rules you need to know to get riding around Canggu and the rest of Bali.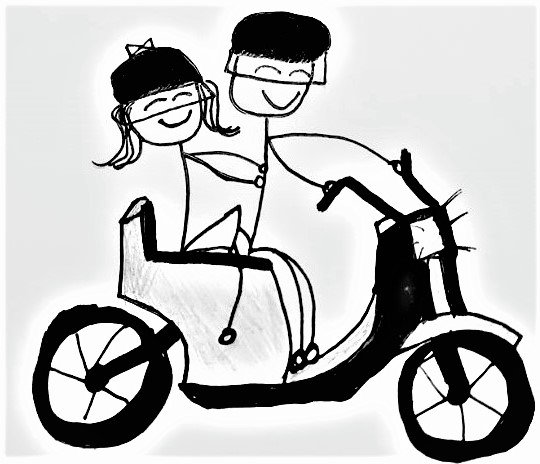 ---
Disclaimer: There are some affiliate links on this post. Meaning I may earn a (very) small commission if you buy something after clicking a link. This is at no extra cost to you. You can read my full disclaimer here.
---
Ultimate travel guide to scooter rental in Canggu in 2023
If you just want to know the key info about where to go and how much you'll pay to rent a motorbike, here you go…
Bikago is the best place for online scooter rental in Canggu. You can browse all the bikes, pay securely online and get loads of extras like insurance and roadside assistance. They will also deliver and collect the scooter from your hostel.
Fajar Bali Rent Motorbike – The best scooter rental shop in Canggu. We were recommended it and received an amazing service when we rented a Scoopy from them for two weeks.
You can rent a basic scooter in Canggu for 65,000 IDR ($4.50) per day.
The longer you rent a scooter the cheaper the daily price gets.
That's all the main info you need to know about scooter rental in Canggu. If you're intrigued to learn more, why not read on for more tips and information about bike rental in Bali? Who knows, it might save your life.
Where to rent a scooter in Canggu
There are tons of places offering scooter rental in Canggu, but here are my recommendations.
Bikago – The best online scooter hire in Canggu
Without a doubt, Bikago is the best website out there for motorbike rental in Canggu. A little local store might have slightly better prices, but the extras and the overall service you get from Bikago make it my first point of call when I want to rent a scooter in Canggu, or anywhere in Bali for that matter.
They have a huge choice of bikes, from the cheap and cheerful Honda Scoopy to proper motorbikes, all the way up to some monster off-road bikes.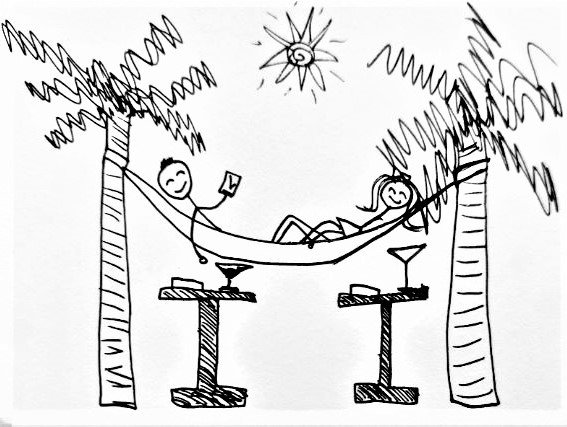 Bikago also offers peace of mind because you can pay securely online and they also have things like insurance and roadside assistance available too. So if you're going to rent a scooter in Canggu you need to check out Bikago.
The best store to hire a scooter from in Canggu centre
Before we discovered Bikago we had the pleasure of using Fajar Bali Rent Motorbike for our scooter needs in Canggu.
It's a great store in the heart of Canggu that will not disappoint. They have a great stock of bikes and will do all they can to make sure that you have the right scooter for your needs.
We had a problem with one of the helmets and worried that they would blame us and charge us for it, but they couldn't have been friendlier and more helpful. If you prefer to rent a bike in Canggu from a store rather than online, head to Fajar Bike Rent Motorbike in Canggu.
Here's a link to their exact location on Google Maps.
Canggu Electric Scooter Rental – SKUTE
If you are looking for an alternative scooter rental that is environmentally friendly, Skute can be a good option. Skute is the first 100% electric scooter on the island and is committed to a greener future. By choosing Skute, you contribute to a cleaner and quieter environment on the island and support the transition to more sustainable mobility. Skute Canggu offers free scooter delivery and pick-up services. Visit their website for more information.
Address: Jl. Danau Tamblingan No.178, Sanur, Denpasar Selatan, Kota Denpasar, Bali 80228
Rating: ⭐4,7 26 Google-reviews
Phone: 0877-3176-9794
Website: skutebali.com
Other places to rent a scooter in Canggu
Like I said before there are tons of other places offering scooter hire in Canggu. Chances are your hotel or hostel will hire out scooters, and that's always an easy option because they already know who you are, have seen your passport etc, so renting a scooter from your hostel is always a good bet.
Otherwise, if you're feeling brave and don't like taking people's recommendations, just take a stroll and see who you like the look of and rent a scooter from them. It's the old-fashioned way.
The Rules of Scooter Rental in Canggu
There aren't many rules when it comes to riding a motorbike in Bali. As mentioned before you do legally require an international driving permit alongside your driving license from back home. Yes, you do need a driving license to legally ride a scooter in Bali.
That's not to say that you won't be able to rent a scooter in Canggu, because you will. Many renters don't really care if you have a license or not, that's your problem and your problem only. Do expect a nasty fine from the local police though if you are pulled over and don't have a license and a permit.
In regards to the rules of the road, as you'd expect, they are pretty loose and lenient. Just go with the flow and you'll be fine. One basic rule of riding a scooter in Asia is to only worry about what's in front of you. Don't look back, just deal with what's ahead.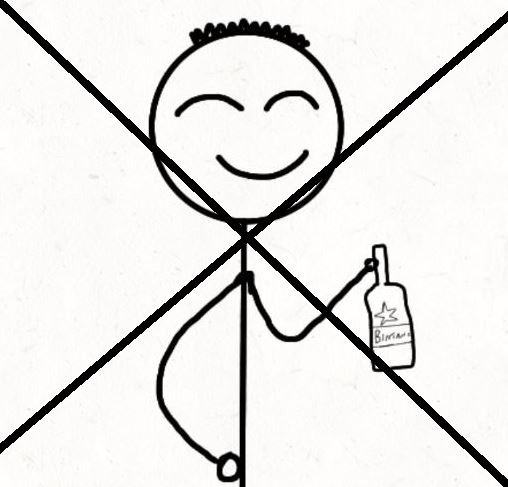 Also, don't drink too much. The police won't be lenient on your drunk ass if you act like a fool and cause an accident. If, though, you are in Ubud and want to know where to grab a drink you should head to one of these bars.
Should you rent a scooter in Bali?
Still not sure if you should hire a scooter in Canggu? Everyone is riding around Bali, so it must be easy, right? Wrong! Of all the places in Asia where I've had the pleasure of riding around on a scooter, Bali was, without a doubt, the toughest.
Granted, I was never brave enough to zip around the city streets in Hanoi, HCMC, or Bangkok, but compared to other scooter hotspots like Pai and Ko Phang Nan, Bali is much more challenging to ride around.
So my advice is that if you haven't tried riding a scooter before, Canggu is probably not the best place for you to start. If, though, you've got a bit of experience on two wheels then you absolutely should rent a scooter in Canggu. I once rode from Canggu to Ubud and it's one of my top travel memories.
Have you checked out Hostelword yet?
If you haven't booked your hostel yet check out this gem on Hostelworld – The Tipsy Gypsy Hostel. It's one of the best hostels I've ever stayed in.
If your Canggu accommodation is already sorted you should have a look at Hostelworld for your next stop. It is the best online platform for hostel booking anywhere online. Well, I reckon it is anyway.
Need a scooter elsewhere in Bali?
If you're travelling around Bali and the surrounding islands, here are my guides to scooter rental in the most popular spots.
Scooter Rental Seminyak – Your guide to get riding
---
Kuta Scooter Rental – All you need to know
---
Scooter Rental Lombok – 2023 Guide
---
Ubud Scooter Rental – Ultimate Guide
---
Looking for more things to do in Bali?
If you want to know what adventures are available to you in and around Canggu you should take a look at Get Your Guide's most popular trips and tours in 2023. They are the best place to check out what's available near you.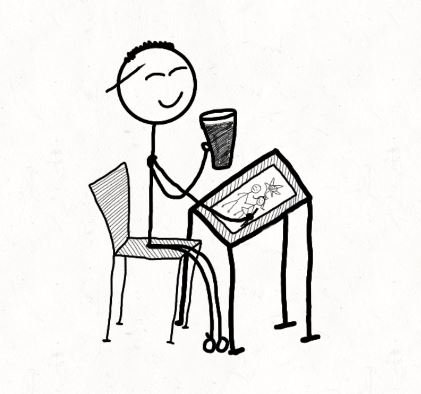 I'm not really a stickman, but it seems that I like portraying myself as one.
I'm an English guy who's been travelling since 2017. I was never good at taking photos, sketching just seems to work better for me, and in my opinion, why do you want to see other people's 4K videos and pictures of the world? Surely it's better to see it for yourself. You get in touch through the contact page or Instagram.
I look forward to hearing from you.
Happy travelling.
The Sketchy Traveller