Pai Memorial Bridge – Your 2023 Guide
Pai Memorial Bridge, also known as Tha Pai Memorial Bridge, is a popular tourist attraction for travellers in Pai. Regarded as a historical landmark, it attracts plenty of visitors, but is it really worth it? I checked it out and here's what I found.
---
Disclaimer: There are some affiliate links on this post. Meaning I may earn a (very) small commission if you buy something after clicking a link. This is at no extra cost to you. You can read my full disclaimer here.
---
Your Ultimate Guide to Pai Memorial Bridge
Here's your quick and easy guide to the odd tourist attraction that is Pai Memorial Bridge. Is it worth the effort to go and see it?
What can you do at Pai Memorial Bridge?
Simply put, you can walk across it, take photos of it and read a few signs about the history of the bridge. But that's about it really. Don't expect anything more, it is just a bridge after all. There's a café called Coffee at Pai Bridge where you can grab a drink and soak up the scenery.
---
Want to know more about Pai? Check out my Ulitmate Guide. It tells you everything you need to know.
---
Tha Pai Memorial Bridge – A quick history lesson
The Memorial Bridge in Pai was built by the Japanese army during World War II. The army used elephants to drag trees from the surrounding forest and then forced the locals to build the bridge for them.
After occupying Thailand in late 1941, the Japanese wanted to build a route from Chiang Mai to Mae Hong Son. Their reason was to launch an attack on British-controlled Burma.
A few years later, after deciding that they needed to retreat from Thailand due to the Allies gaining power in the region, the Japanese army burned the bridge down in 1944, in an attempt to slow the enemy's advance.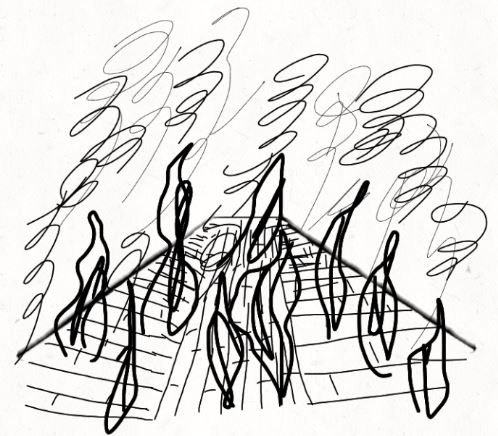 This caused a problem for the locals as they had become accustomed to the convenience that the bridge gave them. Now they had to go back to rowing a boat across the River Pai. Which is why they took it upon themselves to rebuild the bridge in 1946. Their construction stood strong for nearly thirty years until it was destroyed by flooding in 1973.
Anyone got a spare bridge?
After deciding that they couldn't be bothered to build another bridge, the local government in Pai put a call to their neighbours in Chiang Mai to ask them if they had any spare bridges lying around. It turns out they did, the Nawarat Steel Bridge was available. The bridge was then transported to Pai and put back together in 1976. That same bridge is the one that exists now.
So, you can see why history buffs might enjoy visiting Pai Memorial Bridge, but the reality is that bridge there today is not the same bridge that the Japanese built during the war. It's actually just a random steel bridge that's in the same place where the original wooden bridge once stood. Whether that removes any historical charm is up for debate.
---
Where is Pai Memorial Bridge?
Tha Pai Memorial Bridge is about 10 km from the centre of Pai. It's located on the main road to Chiang Mai, known as the Mae Malai-Pai Road. Here's a link to the exact location of Pai Memorial Bridge on Google Maps.
The best way to get there is by scooter. If you want some advice on getting one, you should check out my guide to the best places to rent a scooter in Pai.
How much does it cost to visit the bridge?
Thankfully it doesn't cost anything to visit Pai Memorial Bridge. If they tried to charge you for seeing it they would have a lot of disappointed tourists on their hands.
When is Pai Memorial Bridge open?
The bridge is open 24/7. That's because it's still a working pedestrian bridge.
Overall, is Pai Memorial Bridge worth visiting?
If you had to devote some time and money to visiting Pai Memorial Bridge then I'd say that it's not worth the effort. If, though, you're out and about, zooming around the Pai countryside on your scooter, why not stop off and see what it's all about for yourself? Add it to a day out exploring places like Pai Canyon and, if you feel like one bridge isn't enough, Bamboo Bridge. What better way to spend an evening than debating which bridge is best?
---
Looking for more fun things to do in Pai? Check out my guide about tubing down the river with a beer:
Tipsy Tubing In Pai 2023: All You Need To Know To Get Floating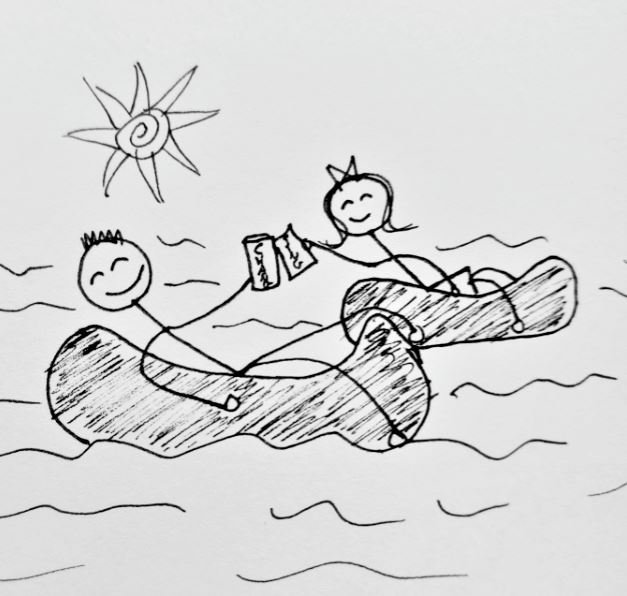 ---
Heading to Pai and want some accommodation tips?
---
If you're on the lookout for some tips about where to stay in Pai, allow me to give you my four budget-based recommendations.
1 – Fancy Pants
If you're feeling lavish then check out Reverie Siam Resort. Rooms are usually over £150 per night, which I know is crazy high for Pai, but hear me out. If you're after something extra special and can afford it, you won't regret treating yourself.
2 – Above Average Joe
If you prefer to place yourself in the middle you should head to Pai Vimaan Resort. This place comes in at around £40 per night and still gives a level of luxury compared to most places in Pai. It's also located right in the middle of the town and is great to book trips from.
3 – Cheap But Private
If you're like most of the travellers in Pai, you're looking for cheap and cheerful. For that, I give you Villa De Pai. Rooms are often available for less than £10 per night and that's for a private room with its own bathroom, fancy that!!
4 – Party Party
Finally, if you're more of a social butterfly who travels from party hostel to party hostel, I know the place for you. That place is Bodega Pai Party Hostel. This place is for sociable travellers who like to party. Plus, as you'd expect with any good hostel, you can plan all the trips and travel you need from their reception.
---
Looking for more things to do in Pai?
If you're hungry for more Pai travel tips you should check out my Ultimate Guide to Pai, Thailand.
---
---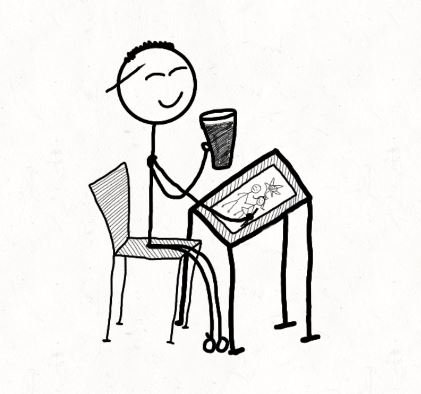 I'm not really a stickman, but it seems that I like portraying myself as one.
I'm an English guy who's been travelling since 2017. I was never good at taking photos, sketching just seems to work better for me, and in my opinion, why do you want to see other people's 4K videos and pictures of the world? Surely it's better to see it for yourself. You get in touch through the contact page or Instagram.
I look forward to hearing from you.
Happy travelling.
The Sketchy Traveller