Tipsy Tubing In Pai, Thailand: How to get floating in 2023
Is there a better afternoon activity in Thailand than tipsy tubing in Pai? If you're thinking about floating down the river with a beer in hand, allow me to give you all the info you need to get boozy and buoyant in 2023. This is my September 2023 update. Did the Thai authorities really ban tipsy tubing? Let's find out.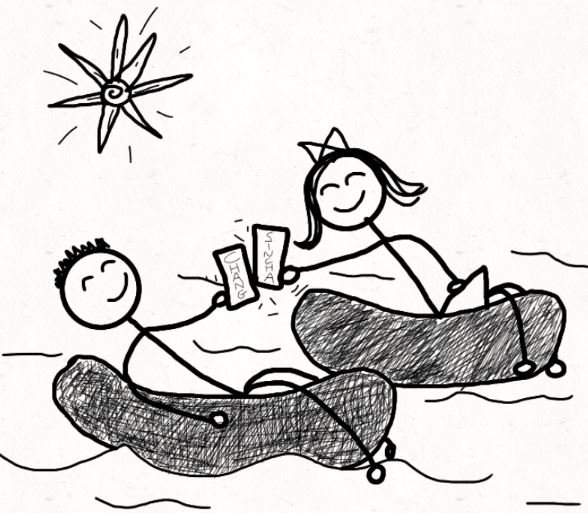 ---
Disclaimer: There are some affiliate links on this post. Meaning I may earn a (very) small commission if you buy something after clicking a link. This is at no extra cost to you. You can read my full disclaimer here.
---
The Ultimate Travel Guide To Tipsy Tubing in Pay 2023
If your modern-day attention span won't allow you to read a long post all about tipsy tubing in Pai, allow me to give you the basic info so you can be on your way.
You can book tipsy tubing from your hostel or any tour shop along Pai Walking Street. I recommend booking it from Bodega Pai Party Hostel or the popular Nolo Hub.
Tipsy tubing in Pai will cost around 250 to 300 baht ($7).
You need to take your own booze. The bus will stop at a shop on the way.
It lasts about three hours in total, including the halfway BBQ party
There was talk that tipsy tubing was going to be banned in March 2023, but as of September, it's still going strong.
There's loads more cool info to know about tipsy tubing in Pai, so why not read on to learn all about it?
What is Tipsy Tubing in Pai?
Let's cover the basics: Tipsy tubing is a daytime activity in northern Thailand where you float down a river in a big rubber tube with loads of other backpackers, all while sipping on a bottle of booze.
It's not essential to get tipsy while tubing, but they do seem to work nicely together. There's also a stop halfway for more drinks and a BBQ party. But, before you take matters into your own hands and start blowing into the inflatable dolphin that you bought in Koh Samui last week and set off for the river, there is an official way to go tubing in Pai.
Here's how tipsy tubing works
First, you need to book it. The best place to book tubing in Pai is at a hostel. You don't need to be staying at the hostel to book activities from it. They'll happily take money from anyone. We booked it from the Bodega Pai Party Hostel but we met loads of people who had come from Nolo Hub and told us how great that hostel is for booking activities.
Then on your chosen day you'll get picked up at around 12:00 – 12:30 pm and be driven to the start point. It's only about 4km from the town so it doesn't take too long.
Once you arrive you'll be given a giant inflated ring and guided down the bank to the river. The rest is pretty simple. Lie back and float down the river for 20-30 minutes until you reach the halfway point. Then get out, join the Halfway Festival on the riverbank for an hour or so and then get back into your tube and float for another 30 minutes until you're hooked out at the end like a plastic duck at a school fair.
Tipsy tubing lasts for about three hours in total. With about an hour of that on the river.
---
Want to know more about Pai? Check out my Ulitmate Guide. It tells you everything you need to know.
---
How much beer do you get?
You can take your own alcohol, and as part of your transport to the river, they stop at a convenience store on the route.
This means you can stock up on whatever you want: beer, wine, vodka, or even good old SangSom rum if you're feeling dangerous. No glass bottles or cans. Plastic bottles only.
My advice is to get a bottle and don't throw away the top, you don't want river water as your mixer!
It's great that the organisers aren't the beer police who make you buy theirs, and as a backup up they had plenty in stock if you're in need more when you get there.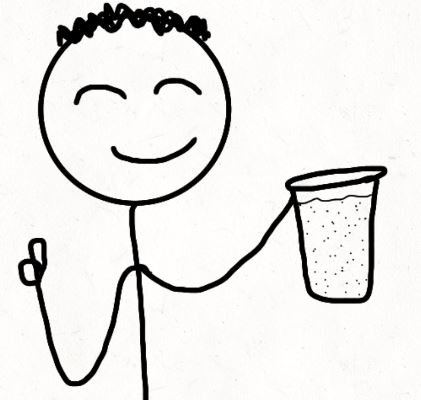 Where to book tipsy tubing in Pai
This one's easy. Just like renting a motorbike, you can book tubing from pretty much every hostel in Pai.
Your own accommodation is always a good bet as they usually want to impress their guest and get a pat on the back for their referral from the organisers. But most bars and shops around the town have connections to the guys who run the whole tubing thing. So you can easily find someone who can help.
In regards to the price, it costs around 250 to 300 baht ($7) to go tubing in Pai.
This price includes the transport, the tubing and the halfway party. Bodega Pai Party Hostel sorted it all out for us, or pop into Nolo Hub if that's closer to you.
What day does tipsy tubing happen?
Tuesdays and Fridays are the regular days that you can go tubing in Pai with a big group of other backpackers, but this sometimes changes due to bad weather and demand.
Doing it in big groups just twice a week means that they can get lots of travellers taking part in this activity together. And that's another great thing about tubing down the River Pai, you get to meet loads of fellow backpackers, mainly because you're literally bumping into them as you float down the river.
This combined with the halfway BBQ party really makes tipsy tubing in Pai a quite unique travelling activity to do along your journey through Thailand and Asia.
Prefer to go tubing in a small private group?
I tubed down the river with a big group of other backpackers, but there is an option for small private groups to go tubing in Pai too. Ask any hostel that organises the activity and they'll be able to give you a price depending on the size of your group and when you'd like to get on the river.
Is the Pai River clean for tubing?
Erm, no, not really. But if you're in Pai you never feel completely clean anyway so it's not really a problem. It's just a bit muddy is all.
Plus you're more than likely to crash into the bank and some bushes every now and then so don't expect to come out at the end smelling of roses.
I was nicely surprised by the lack of rubbish in the river, but then again Pai is a little town in the middle of the Thai countryside, so it'd be really shit to see crisp packets and drink cans floating along in convoy!
When's the best time to go tipsy tubing in Pai?
To have the best tubing experience in Pai you want to aim for the day after a rainy day. But ideally not on another rainy day, although it wouldn't matter too much as it's never exactly cold in Pai.
This is because you want the river to have a good flow going on to make the most of this activity. If it's been too dry in recent days there's the potential of banging your backside off a rock or two. Not pleasant.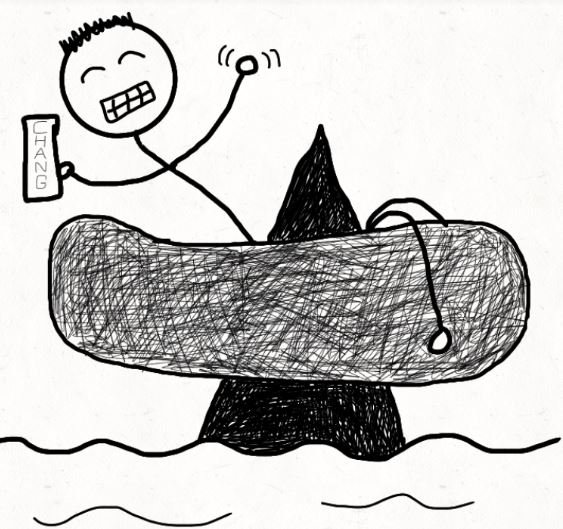 At the other end of the scale, it's not wise to go tubing in the heavy rainy season, which is June to August. The organisers seem to be a sensible bunch and will close on days when it could be too dangerous.
As tempting as white water tubing sounds, you don't want to end up in a Thai version of Deliverance.
Other things to know before setting off to the river
There are a few things you should take with you which are self-explanatory. Sunscreen, water, insect repellent, dry clothes, or at least a towel. To keep them dry you'll need a dry bag.
If you haven't got one already you can get them from a few places in the town. Tubing is a great way to cool off in the Thai sun, but a hat and sunscreen combo would be a wise move!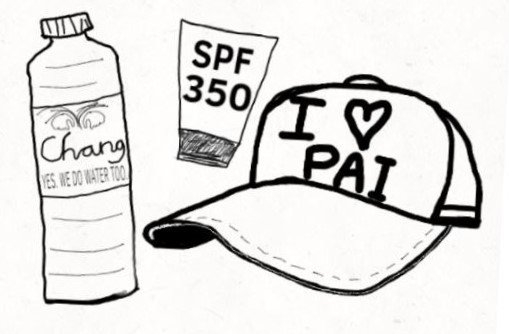 And that's about it really. I'm sure you'll survive if you don't take any of these things, but if you don't survive I accept no responsibility for your loss.
---
If you're planning on renting a motorbike in Pai you should check out my guide on what you need to know and where you should go for the best price and service.
---
Didn't they ban tipsy tubing? – Sept 2023 Update
Back in March 2023, it seemed that tipsy tubing in Pai might be at an end, or at least big changes were on the way. As I expected, though, the authorities were more bark than bite.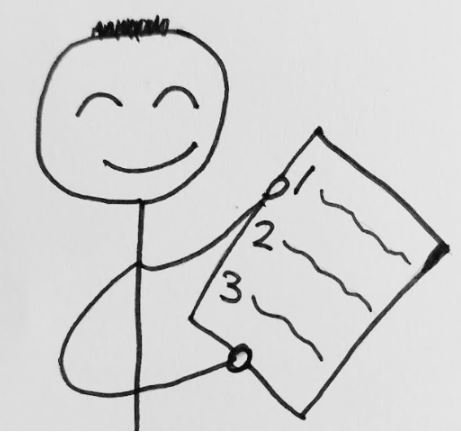 YouTube is full of videos throughout 2023, and having just visited Pai again in September, I'm happy to announce that nothing has changed at all. The tubes are still floating down the river at least twice a week. You've gotta love the Thai law enforcement sometimes!
Overall, is tubing in Pai an activity worth doing?
I loved it. There aren't many other places where you can experience an activity like this. Vang Vieng in Laos is the only other popular tipsy tubing option I know of. So, I highly recommend that you put tipsy tubing in Pai on your Thailand bucket list!
Heading to Pai and want some accommodation tips?
---
If you're on the lookout for some tips about where to stay in Pai, allow me to give you my four budget-based recommendations.
1 – Fancy Pants
If you're feeling lavish then check out Reverie Siam Resort. Rooms are usually over £150 per night, which I know is crazy high for Pai, but hear me out. If you're after something extra special and can afford it, you won't regret treating yourself.
2 – Above Average Joe
If you prefer to place yourself in the middle you should head to Pai Vimaan Resort. This place comes in at around £40 per night and still gives a level of luxury compared to most places in Pai. It's also located right in the middle of the town and is great to book trips from.
3 – Cheap But Private
If you're like most of the travellers in Pai, you're looking for cheap and cheerful. For that, I give you Villa De Pai. Rooms are often available for less than £10 per night and that's for a private room with its own bathroom, fancy that!!
4 – Party Party
Finally, if you're more of a social butterfly who travels from party hostel to party hostel, I know the place for you. That place is Bodega Pai Party Hostel. This place is for sociable travellers who like to party. Plus, as you'd expect with any good hostel, you can plan all the trips and travel you need from their reception.
---
Looking for more things to do in Pai?
If you're hungry for more Pai travel tips you should check out my Ultimate Guide to Pai, Thailand.
---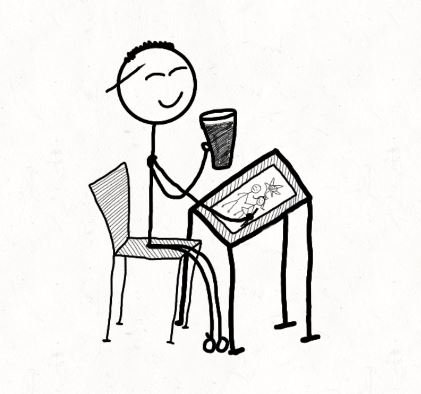 I'm not really a stickman, but it seems that I like portraying myself as one.
I'm an English guy who's been travelling since 2017. I was never good at taking photos, sketching just seems to work better for me, and in my opinion, why do you want to see other people's 4K videos and pictures of the world? Surely it's better to see it for yourself. You get in touch through the contact page or Instagram.
I look forward to hearing from you.
Happy travelling.
The Sketchy Traveller