Deciding on the best bars in Benidorm is no easy task. Benidorm is a Disneyland for boozers. Whether you want to sip on a classy cocktail or sink ten pints while you digest your third all-day breakfast, Benidorm has got it all. So, I've selected what I think are the best bars in Benidorm for different occasions. This way you'll know the best beach bars, cocktail bars, downright carnage bars and more. So without further ado, here are the winners…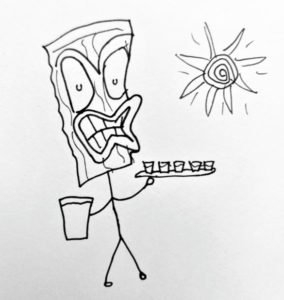 ---
Disclaimer: There are some affiliate links on this post. Meaning I may earn a (very) small commission if you buy something after clicking a link. This is at no extra cost to you. You can read my full disclaimer here.
---
Best bars in Benidorm 2023
Here's your ultimate guide to the best places to drink in Benidorm.
Best beach bar in Benidorm – Tiki Beach
I think most people who visit Benidorm will agree that Tiki Beach deserves to be called the best beach bar in Benidorm. It would definitely be in the running for best party bar too but my rules are one win and one win only.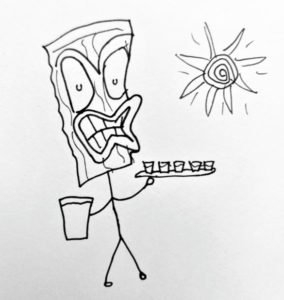 Tiki Beach starts the party in Benidorm. Don't expect to get a seat, they're as rare as a sober person. Beer, cocktails, shots, music, food and sun all day long are what to expect in Benidorm's best beach bar.
It's certainly the liveliest one too, as it seems to be a must-stop for every stag and hen party. So expect to see some ridiculous costumes as you get much drunker than you planned to be before dinner time. But that's why Tiki Beach is probably the overall winner of the best bars in Benidorm, let alone just the best one on the beach.
Best Irish bar In Benidorm – Bodhran
I've actually split this award. Mainly because they are so different but both can definitely claim to be an Irish bar in Benidorm. First up is Bodhran Irish Bar. You'll find it tucked away on a side road from the beach, but don't expect any glorious sunshine in there. Bodhran is on this list because it's like a traditional Irish pub. Small, friendly and serving excellent Guinness.
The other Irish bar in Benidorm worth mentioning is Shamrock Irish Pub. This bar is located on the busy British strip a few streets back from Levante Beach, and it is much bigger than Bodhran. This means that they have the ability to show live music and get people dancing. They also have loads of space outside, meaning that if you want to be spending your time in an Irish bar, you don't have to spend your holiday in the shade.
Best live music bar in Benidorm – Daytona Rock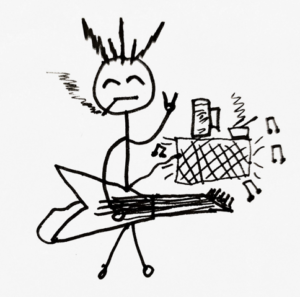 You'll find lots of live music around Benidorm, but for me, the best place for it is Daytona Rock. Here's why: It's also a beach bar, so that's always a winner. The bands are excellent. The music is on all day every day, with only some short gaps between sets and while they're on the music over the speakers is great too.
Best party bar in Benidorm – The Red Lion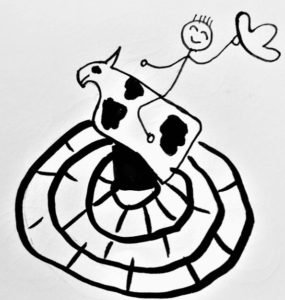 If deciding on the best bars in Benidorm wasn't hard enough, choosing the best bar to party at is also impossible. That's because there are soooooooooo many bars that have the sole purpose of getting you sloshed and showing you a good time. So, if that's the aim, I think I need to give this title to The Red Lion.
You'll find this in the heart of the strip and it's impossible to miss, thanks to its huge flashing sign! The first thing you'll notice is the spinning bull machine. A staple for all pissheads crawling the Benidorm strip. Drink deals, cheap shots and non-stop party music make this a must-stop for everyone drinking their way through Benidorm.
There are loads of other bars like The Red Lion, so just head to anywhere busy on the strip and you'll have yourself a similar night, minus the bull.
Best cocktail bar in Benidorm – Tiki Town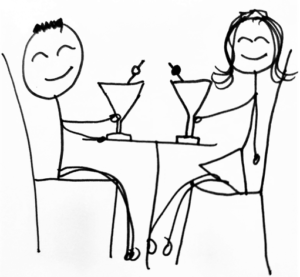 There are plenty of visitors to Benidorm that don't just want to strawpedo Smirnoff Ice all day long. And for those folk, there are places like Tiki Town. The calm, sensible, little sister of Tiki Beach, Tiki Town offers chilled beach vibes and classy cocktails.
It's down the quieter end of Levante Beach, near the Old Town, and offers wall-to-wall sun and a genuinely relaxing setting to spend a few hours people-watching by the beach. A great alternative to the normal Benidorm carnage.
Best rooftop bar in Benidorm – Planta 20
Without a doubt, this one does to Planta20. Twenty floors up, on top of the tallest building in central Benidorm you'll find Planta20. It's a really special experience that you won't get anywhere else in Benidorm.
The bar offers Spanish beers and some very special cocktails. This place really is something that you should do at least once during your holiday. You won't regret it.
---
So there you have it. My best bars in Benidorm. Hopefully, they'll help you out a little, but if we're honest, you'll probably sit in the first sunny bar you find a seat in, get pissed and then forget all about what I said and just crawl from one bar to the next until you get hungry and google the nearest McDonald's. That's what we all do!
Looking for more things to do in Benidorm?
If you're wondering what else you should be doing in and around Benidorm, may I push you in the direction of Get Your Guide. These guys are the best place for all of the available tours and trips on offer. You can book safely and securely online, and if you change your mind you can even get a full refund if you give them enough notice. So if you're planning on getting out and about you really should look at Get Your Guide. This is a link directly to the tours that they offer in and around Benidorm.
---
Want some accommodation tips?
If you're looking for some tips about where to stay in Benidorm, allow me to give you my three budget-based recommendations.
1 – Five Star Fancy Pants
If you're feeling lavish then check out Hotel Boutique Villa Venecia. Rooms are usually over £180 per night, which I know is high for Benidorm, but hear me out. If you're after something extra special and can afford it, you won't regret treating yourself.
2 – Above Average Joe
If you prefer to place yourself in the high to middle range you should head to Hotel Gold Arcos. This place comes over £100 per night but it's brand new and has a rooftop pool. It offers a high level of luxury compared to most places in Benidorm.
3 – That'll do nicely
If you're like most of the travellers in Benidorm, you want something clean, with a pool and located near the beach. For that, I will give you Halley Hotel & Apartments. Rooms are often available from around £40 per night. I think they're the best of a big bunch around this price.
---
If you're hungry for more travel tips and stories head on over to my blog where I've got more tips and info, including these ones about Benidorm…
Best Bars In Benidorm – Top 7 Bars In 2023
Footgolf Benidorm 2023: How And Where Can you play?
Motorbike Hire In Benidorm: The best way to get you riding in 2023
Benidorm Party Boat: How To Get One In 2023
Go Karting In Benidorm 2023 – You Have Two Choices
Best Boat Trips in Benidorm – Boozy or not boozy, that is the question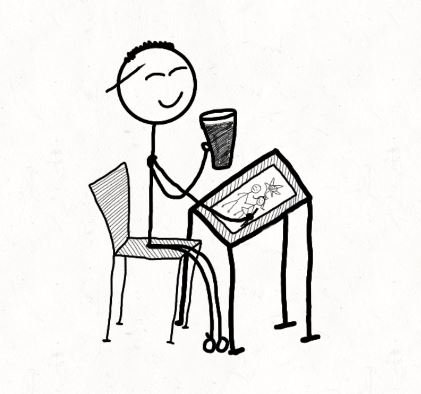 I'm not really a stickman, but it seems that I like portraying myself as one.
I'm an English guy who's been travelling since 2017. I was never good at taking photos, sketching just seems to work better for me, and in my opinion, why do you want to see other people's 4K videos and pictures of the world? Surely it's better to see it for yourself. You get in touch through the contact page or Instagram.
I look forward to hearing from you.
Happy travelling.
The Sketchy Traveller