Benidorm boat trip – The Best Options in 2023
Can't stomach the thought of another all-day drinking session along Levante Beach? You need to get yourself on a Benidorm boat trip! But which one's perfect for you? The one with some snorkelling? Maybe it's the one with a bottomless bar? Or is it the one with an adrenaline-filled jet ski ride? There's plenty to choose from, so let's get started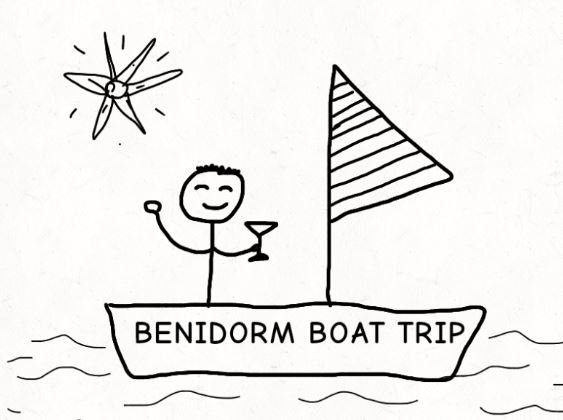 ---
Disclaimer: There are some affiliate links on this post. Meaning I may earn a (very) small commission if you buy something after clicking a link. This is at no extra cost to you. You can read my full disclaimer here.
---
Quick Guide to the Best Benidorm Boat Trips
Here's your quick and easy travel guide to boat trips in Benidorm. There are a few options so have a look, and have a good time.
Benidorm Island – Most popular boat trip in Benidorm
Do you know that big rock out at sea that you stare at for hours when you're soaking up the sun on the beach or in one of the bars? Why not go and see it close up?
Benidorm Island is a protected nature reserve, so the unspoiled natural beauty and wildlife are a world away from the concrete jungle of Benidorm town. The crystal-clear waters surrounding the island are perfect for snorkelling and there are plenty of rocky coves and hidden beaches to explore.
The added bonus is that the journey to the island is just as exciting as the destination. The boat trip gives you panoramic views of the sea, the beach and the mountains. You might even spot some dolphins along the way too!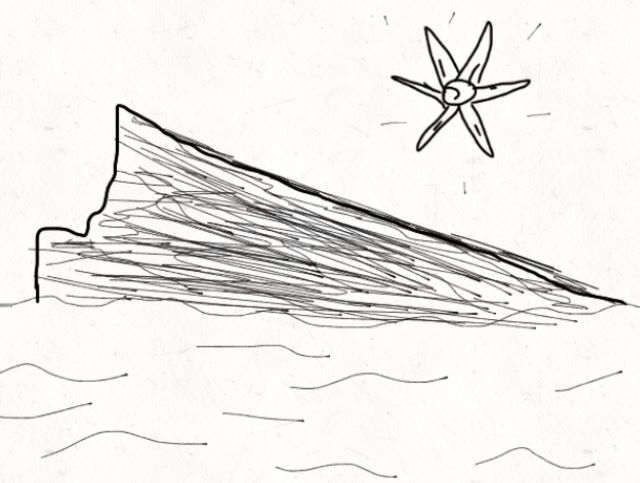 When you get to the island, there's plenty to occupy you. There are plenty of hiking trails on the island so if the weather's good get yourself into the water and relax on the beach. It may be quiet but there's still a bar and restaurant for you to get the necessary refreshments.
Price: 18€ Adults, 12€ Kids
Departure times from Benidorm Port: 10 am, 11 am, 12 pm & 1 pm. Return journeys are dependent on the time of year. They will be confirmed when you make an enquiry. Check availability here.
Tabarca Island – Best all-day boat trip in Benidorm 
This family-friendly tour takes you off to the coast of Alicante, down to Tabarca Island. Tabarca is famous in these parts for its natural beauty and crystal-clear waters. It has a fair bit of history too. Boasting an 18th-century fort and a busy old town.
The full-day trip takes 8 hours. Half of the time is spent on water and the other half on the island.
That gives you plenty of time to relax on the remote beach, strap on a snorkel or take a guided tour of the island.
Price: 35€ Adults, 20€ Kids
When: Departs 10 am every day during the summer. Check availability here.
Random, jet ski fact – Jet skis were invented in 1972 by Clayton Jacobson II, who was inspired by his love for snowmobiles and wanted to create a similar experience on the water.
Jet Ski Benidorm offer boat trips with a twist, you ride the boat, and the boat is a jet ski.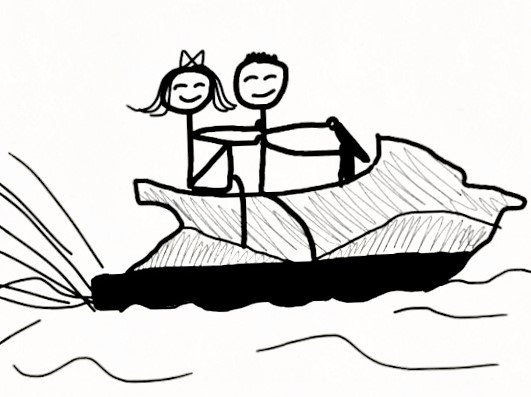 If we're honest, there's something about jet skiing that makes you feel like a total badass. Maybe it's the roar of the engine or the spray of the water as you speed along the coastline. Whatever it is, you can get the adrenaline buzz and then rave about it to your jealous mates afterwards.
You can choose between…
1-hour excursion to Sierra Helada
Cost: €180
Jump aboard a jetski and visit Sierra Helada. An area with steep jagged cliffs with hidden caves. Zip along the rugged coast pushing your mini speedboat to the limit for a whole hour. Yes, €180 aint cheap. But it's one of those things that you'll remember for a long time. And it's a precise per jet ski, not per person, so make sure you've got a pal to share the fare with.
30 min excursion to the island of Benidorm €100
This Benidorm boat trip might only last for half an hour, but it gives you the chance to zip over and around Benidorm Island, enjoy the views and zoom right back.
Where to book: www.jetski-benidorm.com
This boat trip from Benidorm to Calpe is not not only functional, but you still get to enjoy some stunning coastal views as the boat winds its way up the coast for an hour. Look out for the secluded coves and old-fashioned fishing villages. 
Calpe Rock, known locally as Peñón de Ifach, comes into view early on and keeps growing as you approach the port. If you're feeling energetic you can hike up to the top. It takes most people two to three hours to get up there. I got up there in two and a half. The panoramic views of the surrounding area are special and worth the effort.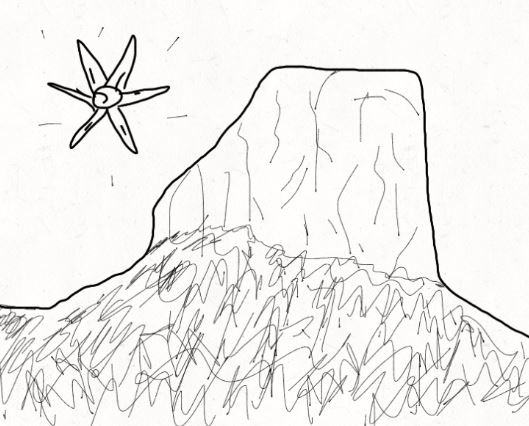 In addition to the Peñón de Ifach, Calpe has a charming old town with winding streets, historic buildings, and plenty of restaurants serving up delicious Spanish cuisine, which has mostly arrived on a fishing boat just hours earlier.
When you're ready to make your way back to Benidorm, you can once again sit back, relax and enjoy those views over your other shoulder. The boat trip from Benidorm to Calpe is a wonderful way to experience the natural beauty and culture of the Costa Blanca, a perfect day out on the Mediterranean.
Price: 28€ Adults, 20€ Children.
When: Departs from the port of Benidorm at 10:30 am. The departure from Calpe is at 15:30 p.m. Check availability here. 
Benidorm booze cruise – Best for cocktails
Have you had time to think it over and decide that actually, you want to keep the day drinking vibe going and just want a different environment? What I mean is are you ready to party? Hop aboard the Benidorm Party Boat for a day of music, and cocktails from a bottomless bar.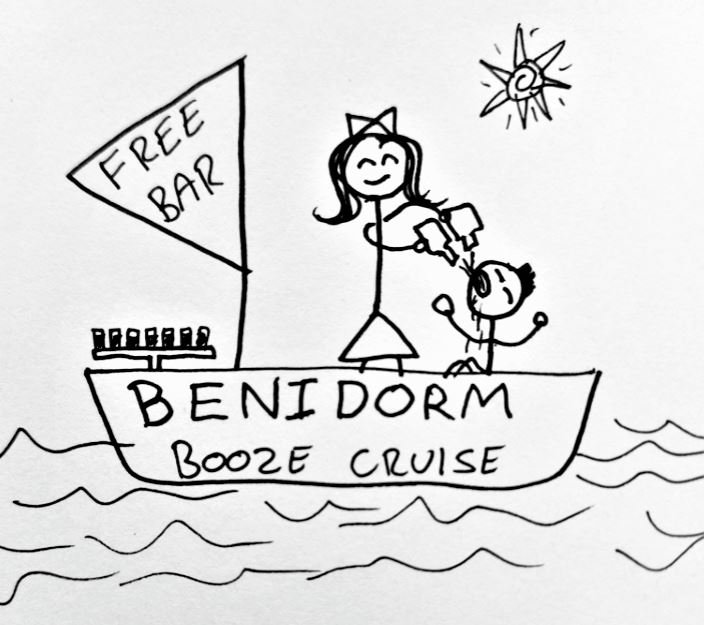 I've written a whole separate post about booze cruises in Benidorm. So check that out if it's your kinda thing.
Other Great Options:
There are another couple of Benidorm boat trips that might interest you. At the moment they can both only be booked from local tour operators in Benidorm, so keep an eye out for one if you like the sound of either of these:
Altea Bay Boat Trip: Similar to the Calpe tour, you take a relaxing tour around Altea Bay and soak in the stunning views of the picturesque town and its famous blue-domed church.
Glass Bottom Boat: Take a ride on the glass-bottom boat for a look at what's floating around under you. Personally, I think some things are best left unknown.
So there you have it, my guide to the best Benidorm boat trips this year. No matter which one you choose, you'll have a blast exploring the stunning coastline and nearby islands and towns around Benidorm. So pack your swimsuit, sunscreen, and sense of adventure, and grab yourself an unforgettable experience on the high seas!
Looking for more things to do in Benidorm?
If you're wondering what else you should be doing in and around Benidorm, may I push you in the direction of Get Your Guide. These guys are the best place for all of the available tours and trips on offer. You can book safely and securely online, and if you change your mind you can even get a full refund if you give them enough notice. So if you're planning on getting out and about you really should look at Get Your Guide. This is a link directly to the tours that they offer in and around Benidorm.
---
Want some accommodation tips?
If you're looking for some tips about where to stay in Benidorm, allow me to give you my three budget-based recommendations.
1 – Five Star Fancy Pants
If you're feeling lavish then check out Hotel Boutique Villa Venecia. Rooms are usually over £180 per night, which I know is high for Benidorm, but hear me out. If you're after something extra special and can afford it, you won't regret treating yourself.
2 – Above Average Joe
If you prefer to place yourself in the high to middle range you should head to Hotel Gold Arcos. This place comes over £100 per night but it's brand new and has a rooftop pool. It offers a high level of luxury compared to most places in Benidorm.
3 – That'll do nicely
If you're like most of the travellers in Benidorm, you want something clean, with a pool and located near the beach. For that, I will give you Halley Hotel & Apartments. Rooms are often available from around £40 per night. I think they're the best of a big bunch around this price.
---
If you're hungry for more travel tips and stories head on over to my blog where I've got more tips and info, including these ones about Benidorm…
Best Bars In Benidorm – Top 7 Bars In 2023
Footgolf Benidorm 2023: How And Where Can you play?
Motorbike Hire In Benidorm: The best way to get you riding in 2023
Benidorm Party Boat: How To Get One In 2023
Go Karting In Benidorm 2023 – You Have Two Choices
Best Boat Trips in Benidorm – Boozy or not boozy, that is the question
---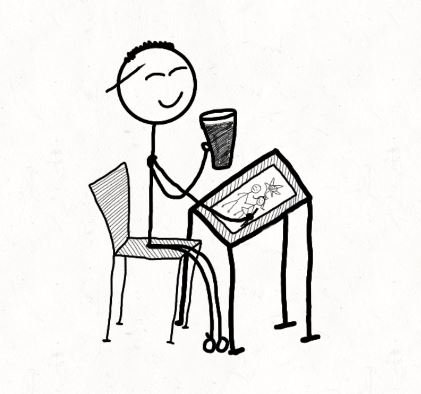 I'm not really a stickman, but it seems that I like portraying myself as one.
I'm an English guy who's been travelling since 2017. I was never good at taking photos, sketching just seems to work better for me, and in my opinion, why do you want to see other people's 4K videos and pictures of the world? Surely it's better to see it for yourself. You get in touch through the contact page or Instagram.
I look forward to hearing from you.
Happy travelling.
The Sketchy Traveller