If you're too busy to read on and just need to know quickly if Benidorm or Calpe is for you, then yes the stereotypes are true, Benidorm is lively and Calpe is chilled. But – there's a lot more to both places than just the stereotype, stay with me and by the end of this post you'll know for sure.
---
Disclaimer: There are some affiliate links on this post. Meaning I may earn a (very) small commission if you buy something after clicking a link. This is at no extra cost to you. You can read my full disclaimer here.
---
Benidorm or Calpe? Let's find out!
You can easily spend a week in Benidorm, in a state of tranquil zen and not see one single drunk Brit zipping around on a mobility scooter. On the other hand, in Calpe, you could easily pull an all-day drinking sesh hopping from an Irish pub, to a Belgian bar before refuelling with a late-night full English breakfast in a pub with Sky Sports News on in the background. But if you want to be boozing all day every day you should definitely go to Benidorm, and if you want a peaceful holiday Calpe is the one for you.
But some of us like to mix up! So let's break it down to try to make it simpler.
Who has the best beach, Benidorm or Calpe?
I have to give the best beach award to Levante Beach in Benidorm. It's tough though. It's like choosing between a bowl of tom yum soup or a red curry, I love them both. But, as with most things, one is better than the other. And for me, that's Levante Beach in Benidorm.
It's the reason why Benidorm became what Benidorm is. A million and one bars & restaurants line the promenade. The sun shines on it from dawn 'til dusk and it's so big that you can easily find a quiet spot to relax or you can spend the whole day jet-skiing. There are loads of fun water sports options dotted along the beach. Arenal-Bol in Calpe is a stunning beach too. Boasting a busy promenade and wall-to-wall sunshine. It's just not at Levante's elite level.
Who has the best nightlife, Benidorm or Calpe?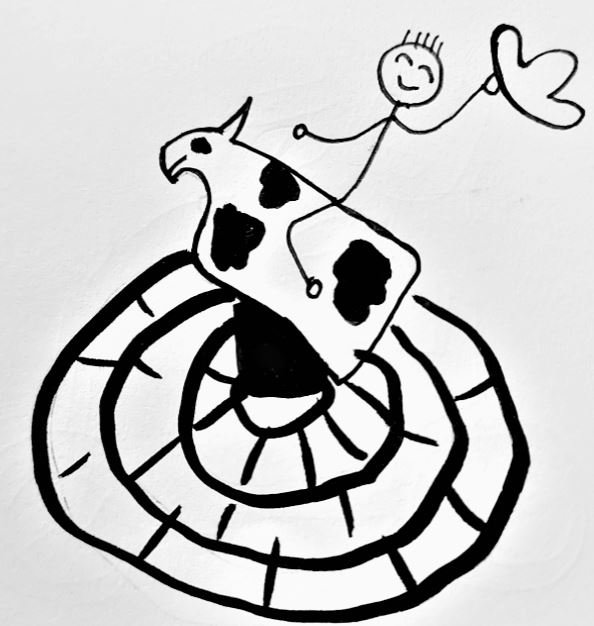 Of course, this depends on what you like. If we take 'nightlife' to mean flashing lights, loud music and shots, shots, shots, then yes, Benidorm is the best. It has what I call the 'Yorkshire Strip'. Imagine Las Vegas, on a budget, offering 24/7 Sunday roasts, Coronation Street on repeat and buy-five-get-five-free deals on all the classic alcopops! That's the Yorkshire Strip. Luckily though, it's hidden away, three streets back from the beach. This makes it easy to avoid, but also easy to find.
The beach bars can be pretty lively during peak season but there is a range of family-themed restaurants and classy cocktail bars too. An often overlooked part of Benidorm is its Old Town. Traditional winding Spanish streets are full of small tapas bars and local people. Here you can enjoy a night out without being surrounded by Brits who've had too much sun and sangria.
Calpe is more traditional. There are more restaurants than bars, and as you'd expect from a Spanish seaside town, seafood is the running theme. Belgian bars are more common than British ones. That's the big difference, retired continental Europeans replace the party-seeking folk from the UK. You can still party in Calpe but it's not as easy to find as it is down the road in Benidorm.
Which one is easier to get to, Benidorm or Calpe?
This isn't something you need to worry about. They're neighbours. Alicante is the nearest airport and Benidorm is a 40-minute drive away. Calpe's just 15 minutes more up the road.
So, all in all, if the plan is to 'get on it' and not sober up until you get home, Benidorm is definitely the best option.
If you want to slowly meander around a beach, safe in the knowledge that you won't be disturbed by a noisy hen party, head to Calpe.
If you're neither one extreme nor the other? Then it's a fine line between the two. If you want to be active on your holiday and want to spend more time in bars and restaurants, Benidorm is the one. It's bigger and has a livelier vibe. There's bingo, an arcade and waterparks too. Calpe only wins for me when you want a completely chilled-out trip.
The simple difference between Benidorm & Calpe
One way to simply sum it up is that a big difference between the two is that Benidorm is full of British & Irish folk, whereas Calpe has the rest of Northern and Central Europe. They're not official rules, but it's what most people seem to follow. As does the atmosphere.
If you're still unsure, how about this for a crazy idea? Go to the one you think suits you best, then one day, get in a taxi for 15 minutes, head to the other one and check it out for yourself. Then, if you liked it, book a later flight home and spend a few days there too. Your boss won't mind!
Looking for more things to do in Benidorm?
If you're wondering what else you should be doing in and around Benidorm, may I push you in the direction of Get Your Guide. These guys are the best place for all of the available tours and trips on offer. You can book safely and securely online, and if you change your mind you can even get a full refund if you give them enough notice. So if you're planning on getting out and about you really should look at Get Your Guide. This is a link directly to the tours that they offer in and around Benidorm.
---
Want some accommodation tips?
If you're looking for some tips about where to stay in Benidorm, allow me to give you my three budget-based recommendations.
1 – Five Star Fancy Pants
If you're feeling lavish then check out Hotel Boutique Villa Venecia. Rooms are usually over £180 per night, which I know is high for Benidorm, but hear me out. If you're after something extra special and can afford it, you won't regret treating yourself.
2 – Above Average Joe
If you prefer to place yourself in the high to middle range you should head to Hotel Gold Arcos. This place comes over £100 per night but it's brand new and has a rooftop pool. It offers a high level of luxury compared to most places in Benidorm.
3 – That'll do nicely
If you're like most of the travellers in Benidorm, you want something clean, with a pool and located near the beach. For that, I will give you Halley Hotel & Apartments. Rooms are often available from around £40 per night. I think they're the best of a big bunch around this price.
---
If you're hungry for more travel tips and stories head on over to my blog where I've got more tips and info, including these ones about Benidorm…
Best Bars In Benidorm – Top 7 Bars In 2023
Footgolf Benidorm 2023: How And Where Can you play?
Motorbike Hire In Benidorm: The best way to get you riding in 2023
Benidorm Party Boat: How To Get One In 2023
Go Karting In Benidorm 2023 – You Have Two Choices
Best Boat Trips in Benidorm – Boozy or not boozy, that is the question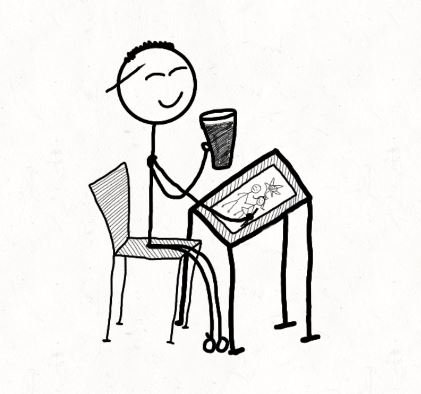 I'm not really a stickman, but it seems that I like portraying myself as one.
I'm an English guy who's been travelling since 2017. I was never good at taking photos, sketching just seems to work better for me, and in my opinion, why do you want to see other people's 4K videos and pictures of the world? Surely it's better to see it for yourself. You get in touch through the contact page or Instagram.
I look forward to hearing from you.
Happy travelling.
The Sketchy Traveller