Koh Lanta Scooter Rental – Your Quick Guide To Get Riding in 2023
Thailand's islands are amazing places to ride around on a motorbike. That's a fact. And the smaller ones are also a great schooling ground for inexperienced riders. So if you're heading to Koh Lanta and want to know the rules of the road, along with some recommendations of the best places to hire a scooter, my quick guide to Koh Lanta Scooter Rental is exactly what you need.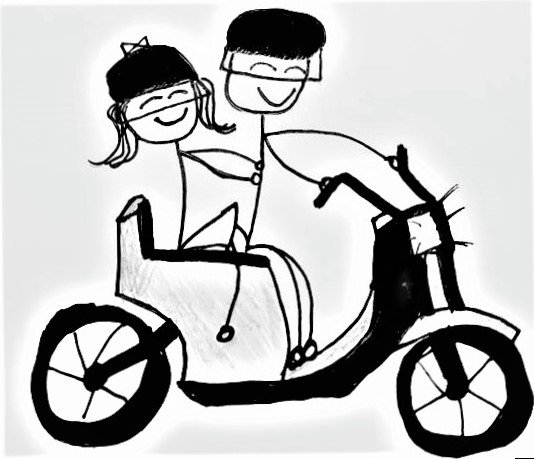 ---
Disclaimer: There are some affiliate links on this post. Meaning I may earn a (very) small commission if you buy something after clicking a link. This is at no extra cost to you. You can read my full disclaimer here.
---
A Super-Quick Guide to Scooter Rental in Koh Lanta
Can't be bothered to read a whole post about hiring a scooter in Koh Lanta? Just want the key info in as few words as possible? Then this is for you.
How much does scooter rental cost?
It will cost around 200 THB per day to rent a scooter in Koh Lanta. The time of year and duration of your booking will affect the price a little.
You will need 1000 – 3000 THB as a deposit, depending on where you rent your bike from.
Best places to rent a scooter in Koh Lanta
The most popular place to hire a scooter from in Koh Lanta is SALA Motorbike. But my personal favourite is Goodtime Travel.
Get the right license
To legally ride in Koh Lanta, and all of Thailand, you need an International Driving Permit. Without one your insurance is likely to be void and you can be fined by the police.
So, that's your super-quick guide to scooter rental is Koh Lanta. But why are those bike rental shops the best? And what are the rules of the road in Thailand? Read on. You might just enjoy yourself.
The 3 Best Places to Rent a Scooter in Koh Lanta
Now let's go into detail about the best rental shops on the island. Using one of these will help you get a good deal from the most trustworthy places.
Its location helps SALA to be the most popular place to rent a scooter in Koh Lanta. It's only a few minutes walk from the pier, meaning loads of travellers pop by as soon as their ferry docks. Which is exactly what I did on my first visit to the island.
You can't build a reputation like SALA has on location alone though, they also have a huge selection of bikes and offer a friendly service. Another bonus is that I only had to pay 1000 THB as a deposit. I rented a bike from here for five days and paid 200 THB per day.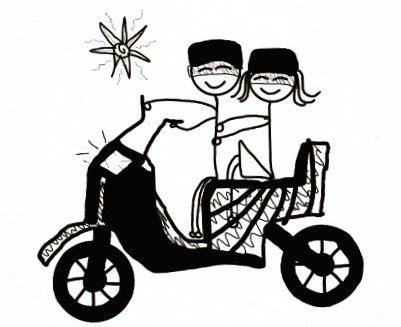 Insurance is on offer here but I always have it included in my travel insurance so didn't take a policy with them.
My bike, a 125cc Honda, was in great condition, the tyres seemed brand new, the petrol tank was full and we were given two shiny new helmets too.
On my second visit to Koh Lanta, I was disappointed when I arrived at SALA, ready to get riding only to find all of the scooters were rented out. It was peak season and late in the day, so if you like to plan ahead it's best to send a WhatsApp message to the owner on +66948456324. Just say when you want to rent one and they'll give you a price and you can reserve without payment. Simple.
Opening times: 11:00 – 19:00
Address: Sala Lanta Restaurant,Ko Lanta District, Krabi 81150, Thailand
---
Goodtime Travel – The best service in Koh Lanta
Now to my favourite place to rent a scooter in Koh Lanta, Ms Long at Goodtime Travel. I've been lucky to meet some fantastic people on my travels and the owner of this scooter rental shop is up with the best of them.
Along with an honest, professional service, she has a wicked sense of humor which all together makes it a pleasure to give her your custom. If it's all a sales act I don't care. You'll have to pay her a visit to see what I'm talking about, she was great fun.
Prices are as good as everywhere else on the island. This time I rented a scooter for two weeks so was able to get a rate of 180 THB per day, but I did work for the discount, just some honest bartering but it's around 200 THB per day as standard.
You can book your ferry ticket with her to your next destination too if you want to try to bring your overall price down. She's always up for some negotiating.
I was lucky because she only had a couple of bikes left so advised me to send her a message in advance next time so that she can be sure to put one aside for me. You should do the same, but make sure you turn up or cancel if not as she will reserve it for you. Her WhatsApp is +66848419580
Opening times: 08:00 – 21:00
Address: Sala Dan, Ko Lanta District, Krabi 81150, Thailand
---
If you're sunning yourself down in Klong Khong beach there's a great scooter rental store that I can recommend to you. Koh Lanta Bike Rentals is a highly recommended store in the heart of Klong Khong.
Prices are again around 200 THB per day, and you'll need to pay a 3000 THB deposit to rent a scooter from them.
These guys are a more professional outfit compared to the other two, what I mean is that their contracts are more detailed and they also offer full insurance and 24-hour emergency assistance.
Again they like to be contacted on WhatsApp or you can just pop by their store and have a chat.
Opening times: 08:00 – 20:00
Address: 91, 14 ม.2, Sala Dan, Ko Lanta District, Krabi 81150, Thailand
---
Koh Lanta Scooter Rental – Follow The Rules
Now that you know where to rent a scooter in Koh Lanta, let's look at some important guidelines to ensure you ride legally and avoid potential fines and scams.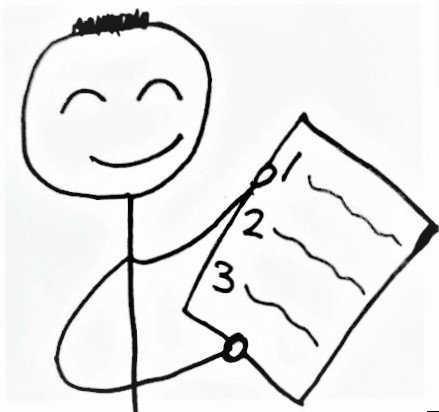 Have you got the right licences?
First and foremost, it's important to clarify that riding a scooter in Thailand requires a valid driving license and an International Driving Permit.
Many travellers overlook this because most scooter rental shops don't bother checking licenses, their main focus is simply securing your rental and signature. It's your job to make sure you can legally ride a scooter.
So, to ensure you're riding legally and to avoid potential fines from local authorities or issues with your travel insurance, having both your home country license and an IDP is crucial.
You can get an IDP emailed to you from the International Drivers Association.
What does it cost to rent a scooter in Koh Lanta?
The average daily rate to rent a scooter in Koh Lanta is 200 THB.
If you're planning a longer stay and want to rent a scooter for a month, you can get a daily rate closer to 150 THB.
In addition to the daily rental fee, you'll typically be required to leave a security deposit when renting a scooter in Koh Lanta. Typically, the rental shop will ask for a copy of your passport and a cash deposit between 1000 – 3000 THB.
You should have insurance
No one likes insurance, but it's crucial when you're riding in Thailand. Accidents can and do happen. Even if you're a responsible rider, it's wise to protect yourself from the actions of others.
All three of the recommended scooter rental shops in Koh Lanta from the list above offer insurance. But they're likely to cover damage to the bike only. So make sure you have your own insurance to cover hospital bills etc.
You really should have this already, but check if it covers you for riding scooters, and if so, up to what engine size. It's easy to include scooter rental coverage in your overall travel insurance policy when dealing with reputable companies like World Nomads.
Don't forget your helmet
Wearing a helmet is a straightforward yet critical safety measure. While you might notice others cruising without helmets, you're not in school anymore, and there's no need to mimic the cool kids. Prioritize your safety and protect your head with a helmet.
Avoid riding under the influence
It should go without saying but never ride a scooter under the influence of alcohol or any other substances.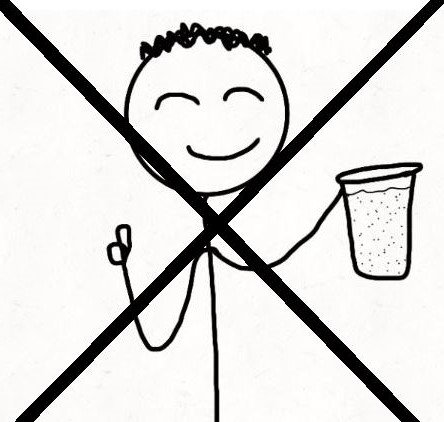 The police are vigilant about this, and the risk of accidents significantly increases when riding impaired. With cheap taxi options available, there's no reason to combine drinking and riding.
There you have it, your ultimate guide to Koh Lanta scooter rental. Have fun out there.
Have you checked out Hostelword yet?
If you haven't booked your hostel yet check out this gem on Hostelworld – Lanta Hostel. It's one of the best hostels I've ever stayed in.
If your Koh Lanta accommodation is already sorted you should have a look at Hostelworld for your next stop. It is the best online platform for hostel booking anywhere online. Well, I reckon it is anyway.
So there you have it, your ultimate guide to Koh Phangan scooter rental. Have fun out there.
Need a scooter elsewhere in Thailand?
I've got scooter rental guides for loads of places around Thailand, so if you're travelling around, you can check out your next stop with one of the links below
---
Pattaya Scooter Rental – Ultimate 2023 Guide To Bike Hire
---
Scooter Rental In Kamala – Your Guide To Get Riding In 2023
---
Scooter Rental in Phuket Town – Your Guide To Get Riding in 2023
---
Patong Scooter Rental – How To Get Riding in Phuket's Party Town
---
Scooter Rental in Chiang Rai – Your Guide To Get Riding in 2023
If you're working your way through Thailand, check out my Thailand page for more tips and advice to make the most of your travels.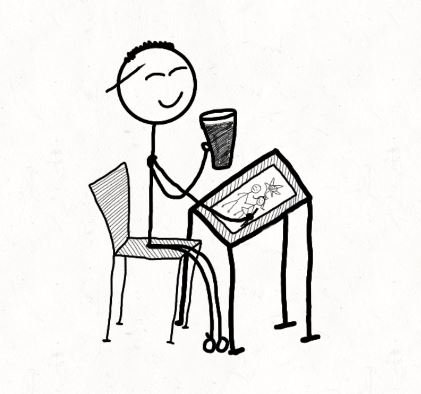 I'm not really a stickman, but it seems that I like portraying myself as one.
I'm an English guy who's been travelling since 2017. I was never good at taking photos, sketching just seems to work better for me, and in my opinion, why do you want to see other people's 4K videos and pictures of the world? Surely it's better to see it for yourself. You get in touch through the contact page or Instagram.
I look forward to hearing from you.
Happy travelling.
The Sketchy Traveller