Pattaya Scooter Rental – Ultimate 2023 Guide To Bike Hire
If you live life on the edge, you can rent a scooter from a million places in Pattaya. But if you want to get a bike from a trustworthy and reliable shop, I've created this guide to Pattaya Scooter Rental just for you. Read on to discover the best places to go, the best prices and all the info you need to ride legally in Thailand.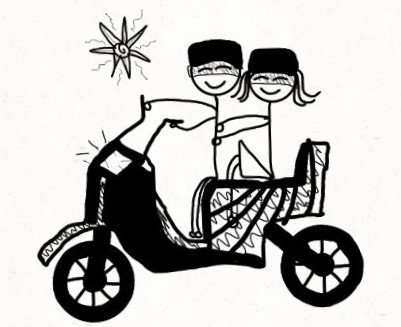 ---
Disclaimer: There are some affiliate links on this post. Meaning I may earn a (very) small commission if you buy something after clicking a link. This is at no extra cost to you. You can read my full disclaimer here.
---
Ultimate Guide to Pattaya Scooter Rental in 2023
Can't be bothered to read a whole post about Pattaya scooter rental and just want to know the most trustworthy and reliable hire shops in the city? Here is the basic info you need to know about motorbike hire in Phuket.
How much does it cost to rent a scooter?
Pattaya scooter rental is a fair bit cheaper than in other places around Thailand. You can get a 110cc Honda Scoopy for only 180 THB for a day, or as little as 99THB per day if you rent it for 28 days. Honda 125cc bikes are only slightly cheaper
Where to rent a scooter in Pattaya
If I could only recommend two bike hire shops in Pattaya these would be them:
Mai Pang Motorbike & Scooter Rental – My favourite bike hire shop in all of Thailand
Scooter Rent Pattaya – Loads of stock and cheap fixed prices.
Get the right license
I'll go into the finer details later in the post, but to legally ride a scooter in Pattaya you need a driving licence from home coupled with an International Driving Permit. Without both your insurance is invalid and the police can issue you with a fine.
The 4 Best Places to Rent a Scooter in Pattaya
I can personally vouch for the first three as I've used them all. The fourth one was recommended to me as the best for a big bike rental in Pattaya.
Located in between Jomtien Beach and Dongtan Beach we have the best scooter hire shop in the whole of Thailand! Okay, maybe that's a claim I can't back up, but it is genuinely the best shop I've ever rented a scooter from in the country.
The main reason for my love for Mai Pang Motorbike & Scooter Rental Pattaya is the owner, Tik. She is the epitome of the smiling, friendly Thai stereotype, and I've been lucky enough to meet hundreds of lovely locals over the years, but she always stands out.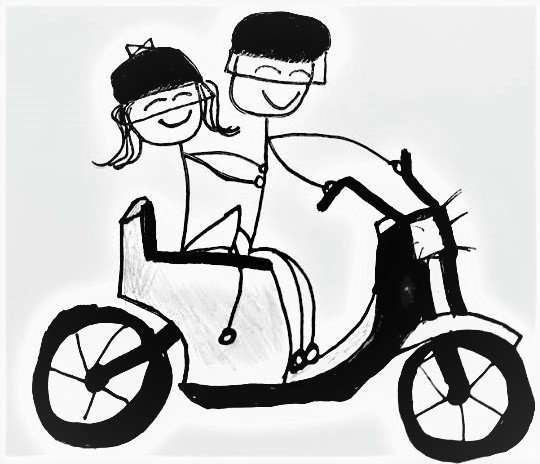 The bikes themselves are all of high quality. I never had a problem with either of the two I rented from Tik, but reading the reviews of others it seems that if anyone ever had a problem she would replace it immediately. Everyone is happy with the service here.
The prices are as good as you'll get anywhere in Pattaya. You might need to barter a little bit to get the best price but as long as you are polite, and tell her what you can get one for elsewhere (see the next one on the list) she'll match it.
Opening times: 09:30 to 18:00 – Closed on Sundays
Address: 414/5 หมู่ 12 จอมเทียนคอมเพล็กซ์ Pattaya City, 20150, Thailand
---
I ended up at Scooter Rental Pattaya one Sunday because I needed a bike and Mai Pang is closed on Sundays. My disappointment didn't last long because this is another great place to hire a motorbike in Pattaya.
The thing that stands out is that they advertise their lowest prices online. So if you hate the thought of negotiating for a better price Scooter Rental Pattaya will be like a breath of fresh air for you.
Not only are their prices all laid out for you, they are also the cheapest ones going. Here's an idea of what you can rent a Honda Scoopy for in 2023:
That means that if you take one for a week, you'll only be paying 99 THB per day. That's a great rate for Pattaya scooter rental. It's also the most convenient place for scooter rental in Pattaya because it is basically always open!
Opening times: 09:00 to 23:30
Address: 352/85 Phra Tumnak soi 5, Pattaya
---
Here we have another great hire shop that helps to make Pattaya scooter rental easy. Swiss Bike Pattaya Motorbike Rentals is a modern shop in the centre of town. It offers great prices and a service to match.
Just like with Scooter Rental Pattaya above, the prices are clear and fixed. You can see them on their website.
You can see for yourself by checking out those links that this is a great option when it comes to renting a motorbike in Pattaya. I can recommend that they are as trustworthy as any other rental shop in Pattaya, and their bikes are always in tip-top condition.
Opening times: 10:00 – 19:00
Address: 124/114-115 หมู่ 10 L K Pavilion Alley, Pattaya City, 20150, Thailand
---
Last up on my list of the best places to get a bike in Pattaya is Speed Bike. I've added them to the list because they offer something different, these are the guys to go to if a 110 – 125cc scooter just isn't going to cut it for you. Here they specialise in bikes with a minimum of a 150cc engine.
So if you're looking for a real motorbike, head to Speed Bike and see what they can do for you.
Opening times: 09:00 – 19:00
Address:384/114 หมู่ 10 ซอยบ่อนไก่ 2 Bang Lamung District, 20150, Thailand
---
Pattaya Scooter Rental – Tips & Advice
Now that you know where to go to rent a scooter in Pattaya, let's do some general housekeeping so that you ride legally and avoid any potential scams out there.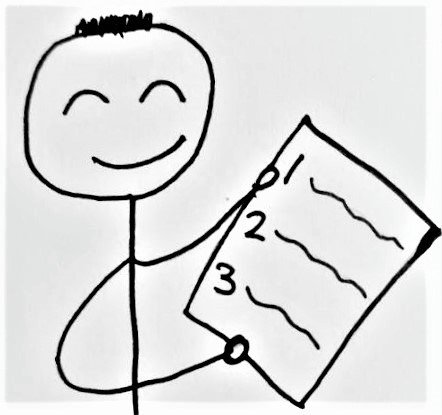 Get the right licence
Let's clear up this one first. You do need a driving licence to legally ride a scooter in Thailand. You also need an International Driving Permit.
Many travellers fall foul of this, mainly because many scooter rental shops don't ask to see a licence. That's because they don't care about anything but getting your money and your signature.
But to ride legally you need your licence from home along with an IDP. You'll meet plenty of other travellers who don't have either but if you want to avoid getting fined by local police, or invalidating your travel insurance you need to get an IDP, as having one of those is proof that you have a licence back home and that you can ride a scooter anywhere around the world. If you've not got one you can get one emailed to you from the guys at the International Drivers Association.
The full cost of scooter rental in Pattaya
The best price for daily scooter rental is 180 THB. Renting a bike for a month can bring that daily rate down to 99 THB, see these fixed prices for yourself here.
On top of the daily rate, you'll also need to leave a security deposit when you rent a scooter in Pattaya. Usually, the bike rental shop will ask for a copy of your passport and a cash amount of about 1000 THB. It will be a higher deposit if you rent a more expensive bike.
If you don't have cash, you can always leave your physical passport, but you won't find anyone who thinks this is a good idea. Common advice is, if you can't leave a cash deposit, don't rent a bike in Pattaya.
Be insured
No one likes insurance, I know that, but if you're going to be zipping around on two wheels around a place like Pattaya you really should cover yourself for accidents. Unfortunately, there are plenty of people who indulge in the boozy bright lights of the city and then hop on their scooters to zig-zag their way home. So even if you're a sensible rider it's the other folks that you need to insure yourself from.
All four of the recommended scooter rental stores in Pattaya on my list above offer insurance. You can also get it included in your overall travel insurance if you use a reputable company like World Nomads.
Wear a helmet
This one is pretty self-explanatory, but you really should give yourself that extra skull protection. You'll see plenty of other people zipping around without one, but this isn't school, you don't need to copy the 'cool kids' anymore.
Don't drink and ride
Another self-explanatory one. Just don't do it. The police are on the lookout for you if you do. Your chance of having an accident is way higher, and taxis are cheap. There's no need to drink and ride.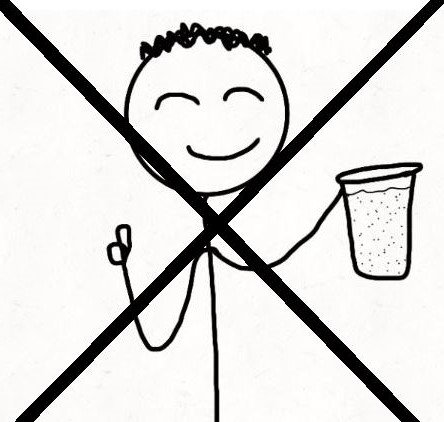 There you have it, your ultimate guide to Pattaya scooter rental. Have fun out there.
Have you checked out Hostelword yet?
If you haven't booked your hostel yet check out this gem on Hostelworld – Glur Pattaya Walking Street. It's one of the best hostels I've ever stayed in.
If your Pattaya accommodation is already sorted you should have a look at Hostelworld for your next stop. It is the best online platform for hostel booking anywhere online. Well, I reckon it is anyway.
Need a scooter elsewhere in Thailand?
I've got scooter rental guides for loads of places around Thailand, so if you're travelling around, you can check out your next stop with one of the links below
Koh Lanta Scooter Rental – Your Quick Guide To Get Riding in 2023
---
Scooter Rental In Kamala – Your Guide To Get Riding In 2023
---
Scooter Rental in Phuket Town – Your Guide To Get Riding in 2023
---
Patong Scooter Rental – How To Get Riding in Phuket's Party Town
---
Scooter Rental in Chiang Rai – Your Guide To Get Riding in 2023
If you're working your way through Thailand, check out my Thailand page for more tips and advice to make the most of your travels.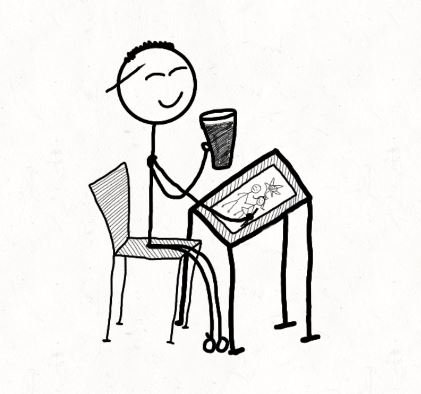 I'm not really a stickman, but it seems that I like portraying myself as one.
I'm an English guy who's been travelling since 2017. I was never good at taking photos, sketching just seems to work better for me, and in my opinion, why do you want to see other people's 4K videos and pictures of the world? Surely it's better to see it for yourself. You get in touch through the contact page or Instagram.
I look forward to hearing from you.
Happy travelling.
The Sketchy Traveller