Best Sports Bars in Langkawi for EPL, NRL & AFL in 2023
If you're looking for the best places to watch the match and have beer I've got you covered. My list of the best sports bars in Langkawi includes dedicated sports bars that stay open late and show all the best UK and Aussie sports on big screens. Let's go…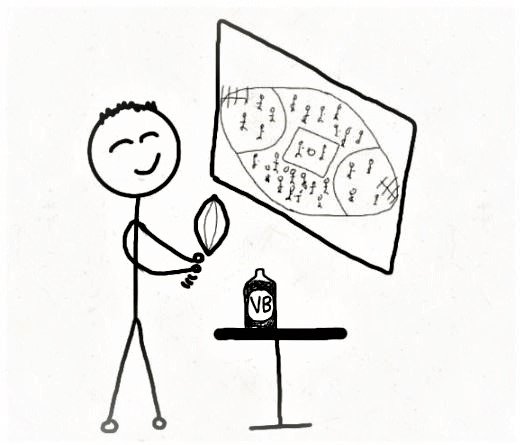 ---
Disclaimer: There are some affiliate links on this post. Meaning I may earn a (very) small commission if you buy something after clicking a link. This is at no extra cost to you. You can read my full disclaimer here.
---
Your guide to the best bars to watch live sport in Langkawi
There aren't many sports bars in Langkawi, but whether you're sunning it up at Cenang or Tengah Beach, or having a duty-free shopping spree in the bright lights of Kuah, there is still a sports bar nearby.
The 4 Best Sports In Langkawi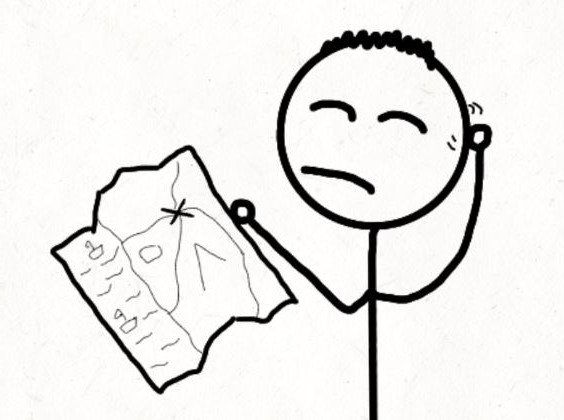 Not only is Rockafellers the best sports bar in the popular Cenang Beach / Tengah Beach area, but it is also hands down the best sports bar in Langkawi. Let me explain why.
Firstly, they take sports more seriously than any other sports bar on the island. For football lovers, the English Premier League gets the treatment it deserves with most games shown live. The Aussies are well looked after too, with both AFL and NRL shown too. Check out their Facebook page for a list of what they're showing as they update it weekly.
The bar itself is a modern western resto-bar kind of thing. There's loads of space, comfy chairs, and loads of big-screen TVs pointing at every angle so you'll easily get a great view of the match.
If you fancy some grub to accompany your beer and live sport, they have an amazing food menu too. The Rogan Josh Burger was something else!
Even when there's no live sport on this is a great place to spend the evening. They have loads of theme nights, drink promos and live music going on every night.
In short, this is the best sports bar in Langkawi. It's a bit pricier than some more traditional casual bars around, but if you want to make the most of your sports-watching experience, get to Rockafellers.
Address: Lot 31, Jl. Teluk Baru, Pantai Tengah, 07000 Langkawi, Kedah, Malaysia
Opening hours: Mon & Tue 17:00 to 01:00  /  Wed-Sun 12:00 to 01:00
If you're spending some time up in the duty-free haven that is Kuha Town I've got the perfect sports bar for you. The Blarney Stone Langkawi is the best Irish pub on the island and luckily for us, it shows live sport too.
They have 5 big screen TVs spread over 3 floors. Meaning they can show different sports simultaneously. It's heaven for sports fans! They also are happy to take requests, so if they're not showing the match you want to watch, tell them and they'll find a screen to put it on for you.
As you'd expect, it's mainly about EPL, NRL and AFL, but F1 races and international rugby is shown there too. Just like Rockafellers, the guys at The Blarney Stone Langkawi keep their social media updated with the upcoming live sport that will be shown that week. Here's a link to their Facebook page.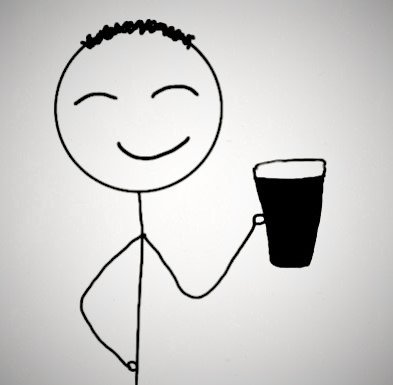 As this is an Irish pub there is a great pint of Guinness on offer too. Why not get there early and get a pint of it to wash down one of the huge Irish breakfasts on offer? You are on holiday after all. There's plenty of other great food on offer too.
On sport-free nights there's always live music on, making The Blarney Stone the best bar in Kuha for live sport or just for a great night out.
Address: 17, Jalan Pelangi 2 Kuah, 07000 Langkawi, Kedah, Malaysia
Opening hours: 12:00 to 00:00 / Closed on Mondays
Next up on my list of the best sports bars in Langkawi is Bambooba. In their own words – We've got Live Bands, DJs, Games, Sports, Drinks & Finger Food and a Cocktail Bar.
Although they have lots going on, they do still take their job of showing live sport seriously. Like most sports bars in Malaysia, they have Astro SuperSport, meaning they have access to all the UK and Aussie sports you could possibly want to watch. I was there to watch the State of Origin and the atmosphere was amazing!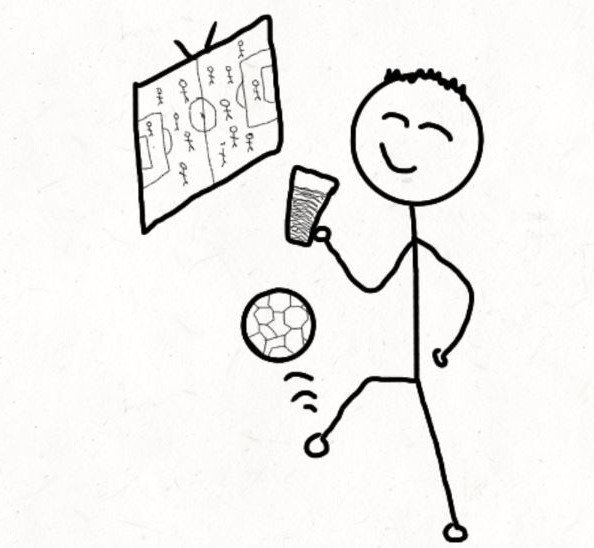 You can play a bit of sport on this bar too. There's a pool table and two dart boards, so you can channel your inner Phil Taylor while watching the match on the TV.
Another big selling point of Bambooba Sports Bar is its homemade pizzas. My goodness, they are good! Especially in a part of the world where a pizza is often nothing more than burnt cheese on thick cardboard.
It's also the best sports bar in Langkawi for late-night matches because it's open til 2 a.m.
Address: Bam-Boo-Ba, Sun Block, 28, Jl. Teluk Baru, Pantai Tengah, 07000 Langkawi
Opening hours: 16:00 to 02:00  /  Closed on Mondays
Last up on my list of the best sports bars on the island is Cappuccino House Bistro. Now I know the name doesn't exactly scream out 'Sports Bar', but bear with a minute.
Yes, it is a small cafe bar with only a single TV behind the bar. But that TV does have Astro SuperSport so they've got all the important action covered. As there's only one screen, there's no simultaneous sports broadcasting like there is at the other sports bars on this list, which is why this sports bar is down the bottom.
However, let me tell you what's good about this place. The food menu is simple but nicely priced and full of local Malay delights. The nasi goreng is one of the best I've ever tasted. The beer is cheaper than any other sports bar in Langkawi, and best of all, it's normally full of locals, so you can get a real experience of watching live sport Malay style.
I can't lie, I'd never choose it again over the other three sports bars on this list, but I'm glad that I got to experience it. And that's what travelling is all about right, experiences?
Address: 1, Jalan Pandak Mayah 5, Kuah, 07000 Langkawi, Kedah, Malaysia
---
So there you have them, the best sports bars in Langkawi. Enjoy!
---
What else can you do?
If you're looking for other things to do when there's no sport on, I recommend you take a quick look at Get Your Guide's list of the best things to do in Langkawi today.
They offer the biggest choice of trips, tours and tickets in Langkawi and any other global destination you're off to. So give them a little look.
Need help with where to stay?
Finally, I doubt you need any assistance with this, but if you're finding it hard to decide where to stay, allow me to give you my two recommendations. If a private room and bathroom are your style, you really should consider Dar Yasmin Motel. If you prefer to stay in a hostel you should absolutely check out Hostelworld. I know the romance of just rocking up and finding a place sounds great. But for me, booking it and paying for it securely and also knowing you can cancel it for a full refund is the way to do it.
---
If you're hungry for more travel tips and stories head on over to my blog where I've got more tips and info, including these posts about Langkawi.
Crocodile Cave Langkawi – What To Expect In 2023
Jet Ski Langkawi – What's Possible In 2023?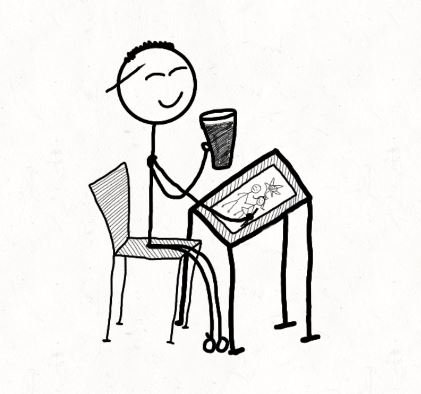 I'm not really a stickman, but it seems that I like portraying myself as one.
I'm an English guy who's been travelling since 2017. I was never good at taking photos, sketching just seems to work better for me, and in my opinion, why do you want to see other people's 4K videos and pictures of the world? Surely it's better to see it for yourself. You get in touch through the contact page or Instagram.
I look forward to hearing from you.
Happy travelling.
The Sketchy Traveller