Langkawi Scooter Rental – Your 2023 Guide To Get Riding
You've landed on a tropical island and have a burning desire to explore it. There's only one option and that is to get on two wheels. It's easy to hire a motorbike in Langkawi, but there are some rules you really should follow. Here's my ultimate guide to Langkawi scooter rental in 2023.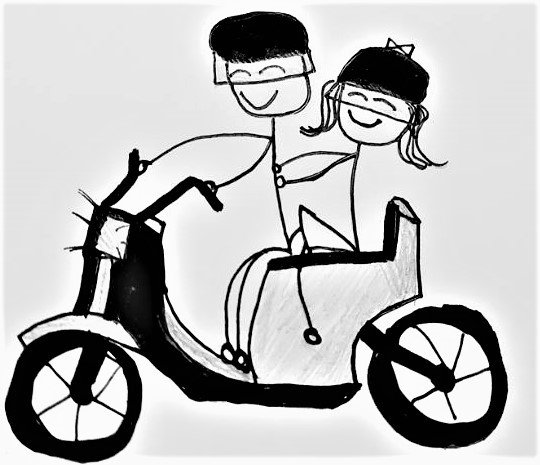 ---
Disclaimer: There are some affiliate links on this post. Meaning I may earn a (very) small commission if you buy something after clicking a link. This is at no extra cost to you. You can read my full disclaimer here.
---
Langkawi Scooter Rental – The Key Info
Here's the simple info it you just want to know where to get one, the important rules and how much you'll pay to rent a scooter in Langkawi,
You can hire scooters from hundreds of different places in Langkawi. Try to avoid shady sellers by following recommendations. A1 Super Duper Scooters is my personal favourite. Read on for more highly recommended scooter rental stores in Langkawi.
On average it costs 45 MYR ($9 per day) to rent a scooter in Langkawi. This price is for a standard 125cc bike. Prices can change a little during peak and quiet seasons, but 45 MYR was the standard price on my travels this year.
You don't need a driving license to rent a scooter in Langkawi. But to ride legally and avoid getting fined by local police you need to have an International Driving Permit. You can get one emailed to you from the guys at International Drivers Association.
The 4 Best Places to Rent a Scooter in Langkawi
Here are the best scooter rental shops in Langkawi that you can trust to give you a well-maintained bike and not rip you off. I've linked to their location on Google Maps so you can see which one is closest to you.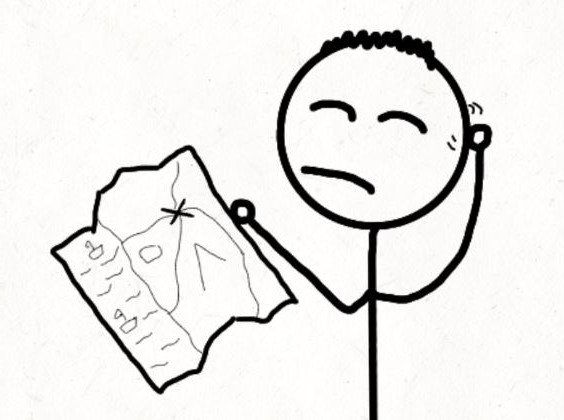 Langkawi Nice Car & Scooter Rental
This is the most popular shop for scooter hire in Langkawi. The shop's open from 9am to 9pm. Or, if you prefer, you can send them a message through their website.
They offer special deals for long-term scooter rental.
Address – No116 kg Padang puteh, Jalan Pantai Tengah, 07000 Langkawi, Kedah, Malaysia
A1 Super Duper Scooter Rental Langkawi
The wonderful full name of this rental store is A One Super Duper Scooters Cars Rental & Langkawi Tours Adventure – By Zain Sheikh
Whatever you want to call it, this is a highly recommended scooter rental store in Langkawi. Check out their website for more info, or you can Whatsapp Zain directly at 016-286-7135.
Address – Jalan Pantai Chenang, Kampung Lubok Buaya, 07000 Langkawi, Kedah, Malaysia
Go Island Scooter And Bicycle Rental Services
This is another trustworthy scooter rental store in Langkawi. They are one of the only ones around that also offer bicycle rental, so if you change your mind about wanting a scooter you can go for the simple option to explore the island.
Address – Lot2,PT734, Jl. Teluk Baru, Pantai Tengah, 07100 Langkawi, Kedah, Malaysia
S H Randhawa Car & Scooter Rental
If you arrive late and can't wait until morning to rent a scooter in Langkawi, S H Randhawa is open until 11pm every night. And as with the other shops on my list, the bikes are well-maintained and reasonably priced.
Address – 114:jln, Pantai Tengah, 07000 Langkawi, Kedah, Malaysia
Price to rent a scooter in Langkawi
The daily rate of 45 MYR for scooter hire in Langkawi is pretty much the same all over the island. If you find someone offering you a bike for cheaper than 45 MYR I'd be dubious about taking them up on their offer. The scare stories about people claiming you damaged their bike and demanding more money always seem to come from when people try to save money on the rental price.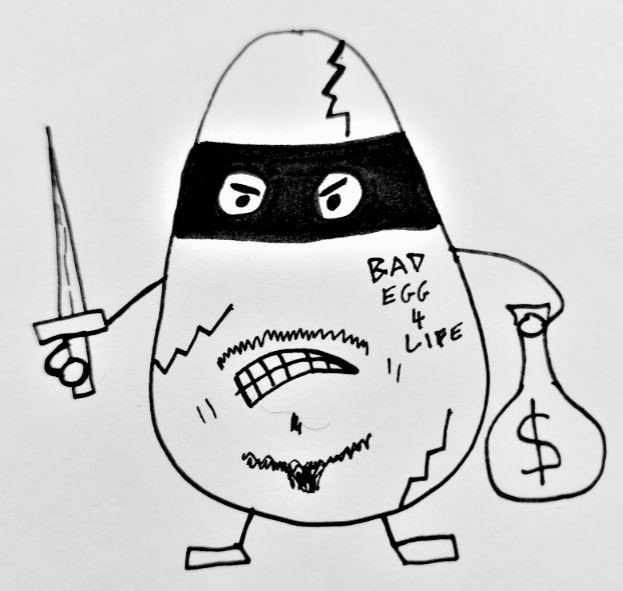 If you want long-term bike rental, maybe weekly or even monthly scooter rental in Langkawi, all of the rental stores above will offer discounted rates. Just tell them how long you want to rent the scooter for and they'll give you their price.
Do you need to pay a deposit?
Regarding deposits, there are usually two options. Cash and a copy of your passport, or, you can just leave them with your physical passport. The cash amount for a deposit is usually between 200 – 300 MYR, but this varies between different stores.
The scooter rental stores on this list are all trustworthy and will give you your deposit back immediately as long as you haven't smashed it up!
The rules to follow when riding in Langkawi
The truth is that you don't need a driving license to rent a scooter in Langkawi. The renters won't ask you, because they don't care. And chances are you will ride around the island carefree and trouble-free until you return your bike back to the store.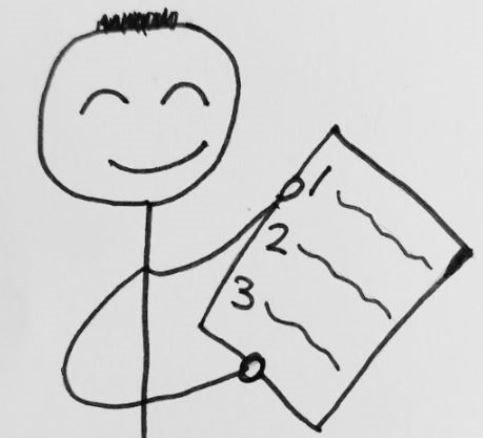 However, bad things can happen. And if you want to ride legally you need to have an International Driving Permit and can only get one if you have a driving license back in your home country.
Without one you are likely to be fined if stopped by local police, and they do occasionally set up roadblocks around the island. If you don't have an IDP you will be paying a fine. How much depends on how little you can convince the officer that you have on you.
Don't forget about insurance
Also, and more importantly, your travel insurance, which should include cover for riding bikes up to and including the engine size that you choose, could be void if you don't have the correct licence.
When I first went to SE Asia I rented scooters all over the place but I didn't have the right insurance or an IDP. I got lucky, I know stories of others who had terrible experiences after crashing and needing medical care.
So I know it's tempting to just forget the legal bits when renting a scooter in Langkawi, but if you purchase an IDP from the guys at International Drivers Association you'll get it email to you immediately and you'll have that document for the next couple of years. You'll need it all of Asia if riding a scooter, so it's worth the investment if you plan on renting a scooter in Asia.
Where to go on your bike
If you're looking for other things to do now that you've sorted your scooter rental in Langkawi, I recommend you take a quick look at Get Your Guide's list of the best things to do in Langkawi today.
They offer the biggest choice of trips, tours and tickets in Langkawi and any other global destination you're off to. So give them a little look.
Need help with where to stay?
Finally, I doubt you need any assistance with this, but if you're finding it hard to decide where to stay, allow me to give you my two recommendations. If a private room and bathroom are your style, you really should consider Dar Yasmin Motel. If you prefer to stay in a hostel you should absolutely check out Hostelworld. I know the romance of just rocking up and finding a place sounds great. But for me, booking it and paying for it securely and also knowing you can cancel it for a full refund is the way to do it.
---
If you're hungry for more travel tips and stories head on over to my blog where I've got more tips and info, including these posts about Langkawi.
Crocodile Cave Langkawi – What To Expect In 2023
Jet Ski Langkawi – What's Possible In 2023?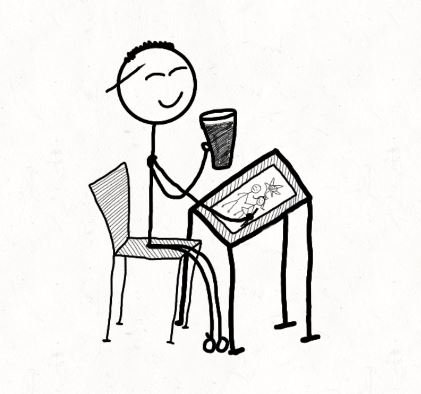 I'm not really a stickman, but it seems that I like portraying myself as one.
I'm an English guy who's been travelling since 2017. I was never good at taking photos, sketching just seems to work better for me, and in my opinion, why do you want to see other people's 4K videos and pictures of the world? Surely it's better to see it for yourself. You get in touch through the contact page or Instagram.
I look forward to hearing from you.
Happy travelling.
The Sketchy Traveller