Day trip to Suzhou from Shanghai
If you're in Shanghai and have had enough of the modern architecture and hectic pace of life, you should take a day trip to Suzhou from Shanghai Hongqiao Railway Station.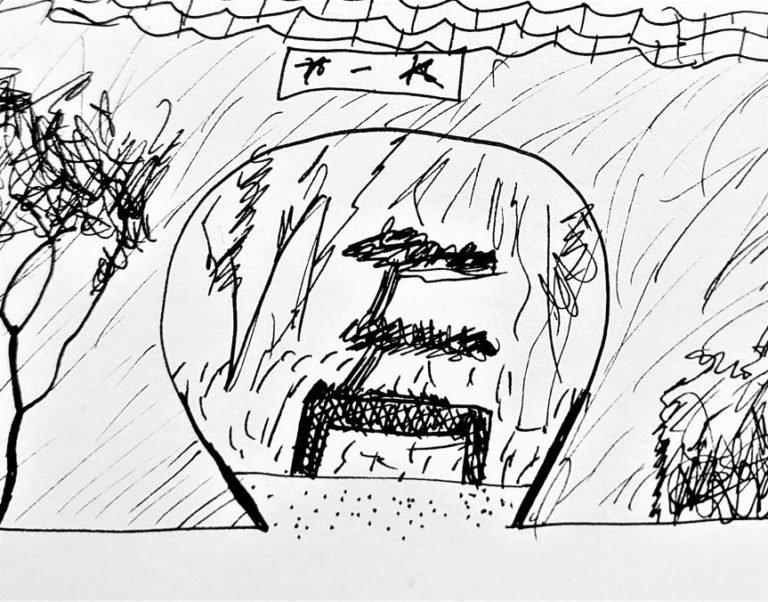 ---
Disclaimer: There are some affiliate links on this post. Meaning I may earn a (very) small commission if you buy something after clicking a link. This is at no extra cost to you. You can read my full disclaimer here.
---
Day trip from Shanghai to Suzhou
It's just a short high-speed bullet train ride from Shanghai to the ancient city of Suzhou. A perfect contrast to Shanghai's super modern style, Suzhou can take all of your senses back in time, allowing you to experience ancient China.
Well, ancient China with a modern-day population. Because even in the tranquil gardens you're never more than a few yards from an unnecessarily loud local tour guide. If you've read my Vietnam War Remnants Museum post, you'll know I have previous issues with Chinese tour guides.
How to Travel to Suzhou from Shanghai
Anyway, back to Suzhou. You will need two tickets to get from Shanghai to the ancient gardens in Suzhou.
First, you will need to buy a train ticket at Shanghai Hongqiao Railway Station. You need to go to the desk to buy it. Every time you buy a ticket in China it seems you need your ID, so make sure you have your passport with you.
The ticket for the high-speed train to Suzhou costs about 60 yuan, so €6. For more ticket info check out this page. As an added bonus, this train rockets at 300km/h. So, to get from Shanghai to Suzhou by train only takes 35 minutes. It is a bullet train after all.
The next ticket you need to buy is one to get into the gardens. And it's not only the gardens that you get access to with the ticket. There are plenty of old-fashioned shops and restaurants to keep you entertained too. I say restaurants, but most of the food vendors in the ancient town are more often a bubbling pot of something along the street.
The ancient town is very close to the station so it won't take long to get to. But that's what Google Maps is for. No need for me to give you directions. We'd both be lying if we thought you'd be using them to find your way to the ticket office. Just pin this location and let the lady in your phone tell you how to get there.
Cultural relics are protected by the state.
The highlights of what is known officially as The Classical Gardens of Suzhou are the Lingering Garden and the Humble Administrator's Garden. Don't let that name fool you though, there is nothing humble about this Administrator's garden.
Along with the Lingering Garden, it's one of the only tourist sites in the whole of China that are classed as Cultural Relics, and therefore get special protection from the state.
The tickets for Suzhou's gardens cost between €3-4 (30-40 yuan). So it's definitely worth a visit if you happen to find yourself in Shanghai and looking to immerse yourself in something a bit more traditional. It's either that or drink some snake wine.
If you're hungry for more travel tips and stories head back over to my blog. You can also check me out on Instagram.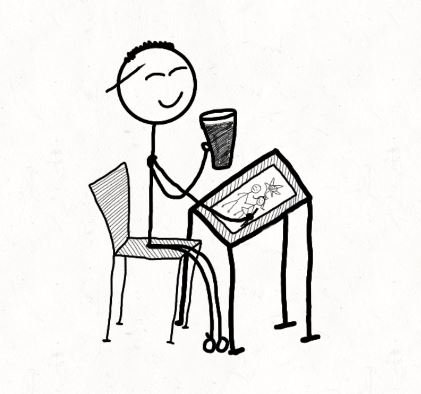 I'm not really a stickman, but it seems that I like portraying myself as one.
I'm an English guy who's been travelling since 2017. I was never good at taking photos, sketching just seems to work better for me, and in my opinion, why do you want to see other people's 4K videos and pictures of the world? Surely it's better to see it for yourself. You get in touch through the contact page or Instagram.
I look forward to hearing from you.
Happy travelling.
The Sketchy Traveller