You can easily forget that you're in China while walking around some of its super-modern metropolises. But every now and then you get a smack around the chops with something so alien it takes you a while to process what you're seeing. This was the case when I first saw snake wine in Shanghai.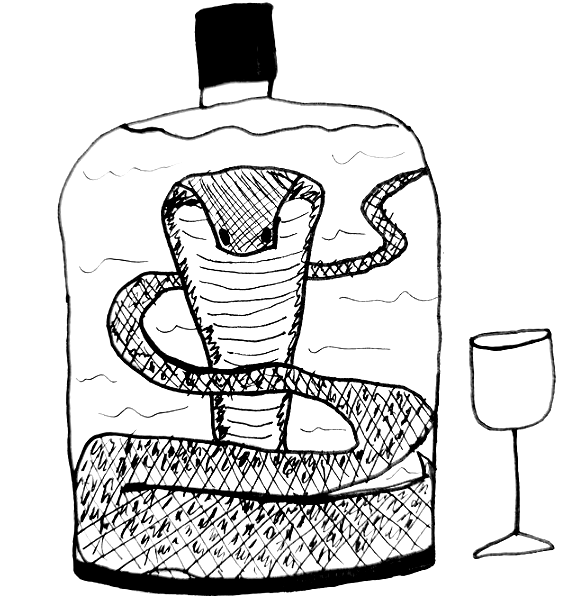 Why do people drink snake wine in Shanghai?
My face-to-face meeting with this poor fella in a bar just off the busy Nanjing Road.
It was kind of hypnotic, like a drowning Kaa from The Jungle Book. The barman saw I was transfixed and asked if I wanted to try some. He told me that it's tradition for travellers to drink some snake wine in Shanghai.
Fortunately, the joint hypnosis and sales attempt couldn't break me, I stuck to my guns and ordered a Tsingtao ?
Chinese snake wine is exactly what it says on the tin. Add a venomous snake to a jar of rice wine, leave it for a few months and voila.
Limp or leper?
They have been drinking it for over 3000 years and as you'd imagine, ancient Chinese tradition says that drinking it can heal a whole range of ailments. From 'bedroom problems' to leprosy.
Some East Asian folk sure seem to have issues when it comes to manliness. Snake blood, rhino horn, tiger bones. Can't they just order a few little blue pills and be done with it? Maybe that's not as honourable as killing innocent animals in the pursuit of becoming the next Macho Man Randy Savage.
Nowadays though, like fried tarantulas in Phnom Penh and scorpions on sticks on Khao San Road, snake wine in Shanghai is wheeled out to tempt culture-seeking travellers rather than being a regular staple of the local diet. There are still plenty of things that the locals get up to that are just part of a different culture though.
Take this guy….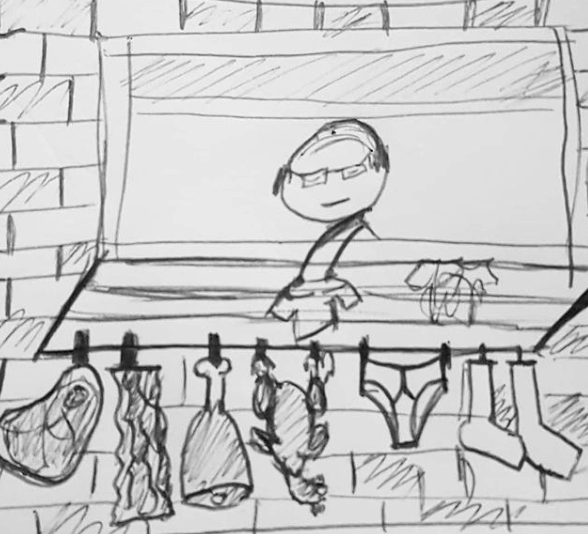 …he, like a few others we saw in Shanghai, likes to dry their meat along with their pants. Maybe this is the true way to make jerky.
If you're hungry for more travel tips and stories head back over to my blog or check me out on Instagram.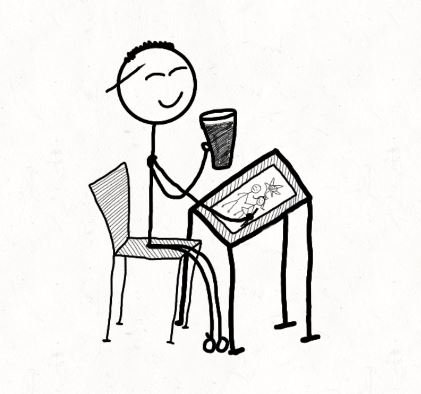 I'm not really a stickman, but it seems that I like portraying myself as one.
I'm an English guy who's been travelling since 2017. I was never good at taking photos, sketching just seems to work better for me, and in my opinion, why do you want to see other people's 4K videos and pictures of the world? Surely it's better to see it for yourself. You get in touch through the contact page or Instagram.
I look forward to hearing from you.
Happy travelling.
The Sketchy Traveller