The Best Sports Bars in Ubud to Watch Football in 2023
You aren't spoiled for choice when it comes to sports bars in Ubud, in fact, there are only two worthy of mention. But don't worry, they are both great places to watch live football in Ubud. So have a quick look and decide which one is best for your sport watching needs.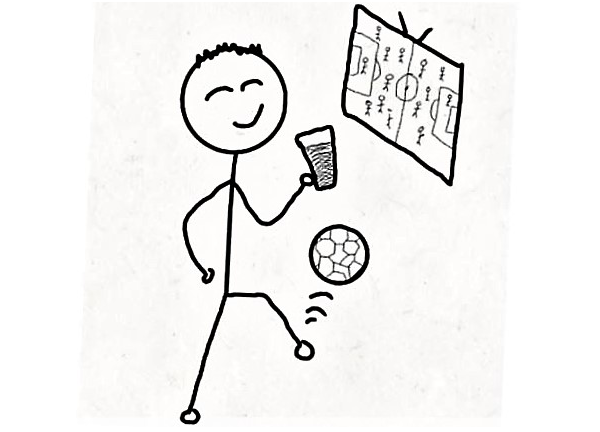 ---
Disclaimer: There are some affiliate links on this post. Meaning I may earn a (very) small commission if you buy something after clicking a link. This is at no extra cost to you. You can read my full disclaimer here.
---
Your guide to the 2 best sports bars in Ubud
It might seem strange that there are only a couple of places to watch live sports in Ubud.
Yes, it's a small town hidden away in the middle of Bali, but with all of the travellers and digital nomads, I expected there to be more places to watch a game on TV. But this is not Kuta or Seminyak, the vibe is much more about chilling and live music. 
Luckily, though, the couple of options we do have for watching live English football, NRL, AFL and pretty much every other popular sport are good ones. So let's get to them…
Melting Pot Saloon – The most popular sports bar in Ubud
The popularity of the Melting Pot Saloon is probably the reason why there are so few sports bars in Ubud. It's so popular for watching live sports that it has scared off nearly all the competition.
In my opinion, it gives you everything you want from a sports bar. Loads of big screen TVs, western bar snacks, cheap beer and a lively atmosphere.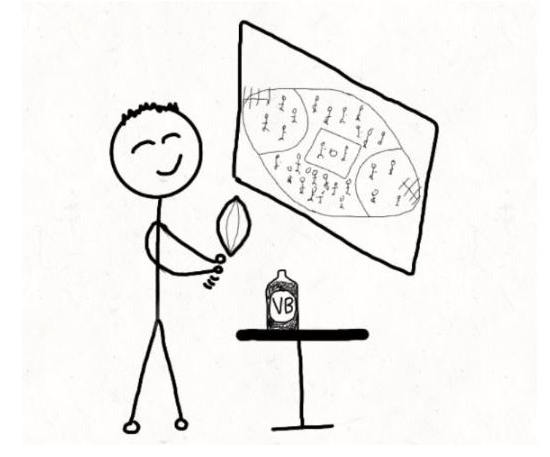 You can check out their full food and drink menu here. The price for a standard bottle of Bintang is 45,000 IDR, which is pretty much what you'll get everywhere. My favourite combo is a large Bintang with a big bowl of crisps. Simple but very effective for watching an important match.
Their Western food is the best I tasted in Ubud. They pride themselves on their Texas-style chilli, so much so that they also have a huge chilli cook-off event every year.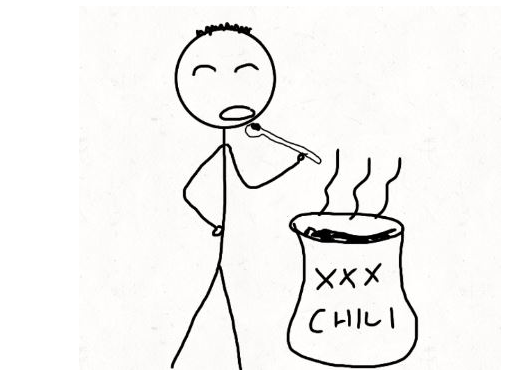 The Melting Pot sports bar in Ubud is open from 10 am to 1 pm every day of the week.
You can find this sports bar at 22 Jalan Raya Pengosekan
The only other sports bar in Ubud that's worth mentioning is The Blue Door. It couldn't be more different to the Melting Pot. This is somewhere that focuses on classy cocktails and swankier food than just bowls of crisps or big bowls of chilli.
That's not to say they don't still knock up burgers and fries, they do, but it's just all a bit classier than the spit and sawdust approach at the Melting Pot. You can still get a bottle of Bintang for the standard 45,000 IDR here too.
Here's a link to the drinks menu showing all of the cocktails and beer available, and here's the food menu.
The Blue Door can still be classed as a sports bar in Ubud because they do have TVs that show sport. It's not their main selling point, but if you prefer the fancier things in life while watching an important footy match on live TV, you should head to The Blue Door and enjoy everything their fancy cocktails and posh grub.
The doors open at 9 am every morning and they close whenever they choose.
Here's a link to the location of this sports bar in Ubud on Google Maps.
---
So there you have it, the only two sports bars in Ubud worthy of mention. If you know of another one that I missed somehow on my trip please do tell me and I'll get it added to the list.
Need to rent a scooter?
Everyone wants a scooter to get around Bali. If you're in Ubud and want some tips about renting a scooter, you should check out my post about that very topic.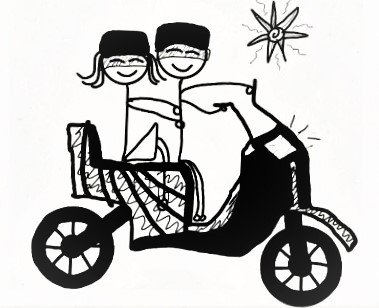 Best places for a drink in Ubud
Here's another of my posts about Ubud. If you don't care about sports here are the best bars around town that you need to check out.
Looking for more than just bars in Ubud?
If you're wondering what else you should be doing in and around Ubud, may I push you in the direction of Viator. These guys are the best place for all of the available tours and trips on offer. You can book safely and securely online, and if you change your mind you can even get a full refund if you give them enough notice. So if you're planning on getting out and about you really should look at Viator. This is a link directly to the tours that they offer in and around Ubud.
Where are you staying?
Finally, I doubt you need any assistance with this, but if like me you prefer to live the hostel life you need to be looking at the specialist site for hostels in Ubud and around the world, and that is Hostelworld. Here's the list of the top hostels in Ubud right now.
If you're hungry for more travel tips and stories, head on over to my blog where I've got loads more posts, including these ones in Bali…
Bars in Ubud – The Best 5 for Backpackers in 2023
Ubud Scooter Rental – Everything You Need to Know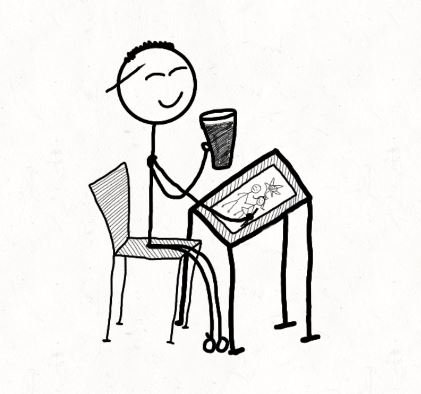 I'm not really a stickman, but it seems that I like portraying myself as one.
I'm an English guy who's been travelling since 2017. I was never good at taking photos, sketching just seems to work better for me, and in my opinion, why do you want to see other people's 4K videos and pictures of the world? Surely it's better to see it for yourself. You get in touch through the contact page or Instagram.
I look forward to hearing from you.
Happy travelling.
The Sketchy Traveller