Best Bars In Ubud – The Only 5 You Need In 2023
You lucky f#@&%r!! I'm sorry about that, I don't usually direct profanities at my readers, but I'm guessing that you're here looking for some help in finding the best bars in Ubud, and that brings out the green-eyed monster in me. You see, Ubud isn't just hype, it really is something special and I wish I was there right now.
I mean, anywhere whose main street is called Monkey Forest Road sounds about perfect to me! But alas, I can't be everywhere, I can, though, share my knowledge to help you to have the best time in Bali's heartland. So, let's head to the list of the best bars in Ubud…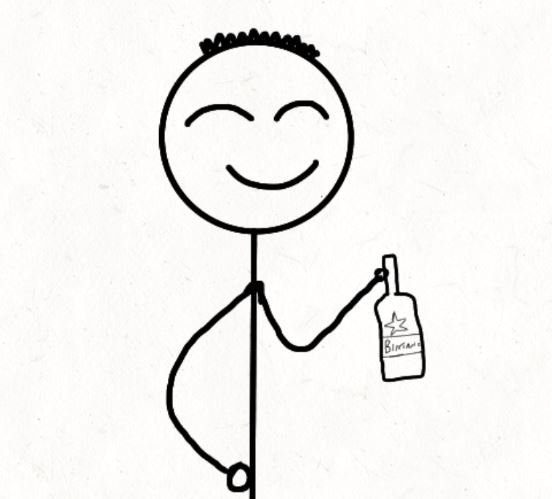 ---
Disclaimer: There are some affiliate links on this post. Meaning I may earn a (very) small commission if you buy something after clicking a link. This is at no extra cost to you. You can read my full disclaimer here.
---
The Best Bars in Ubud, Bali
Here's your ultimate guide to the best bars in Ubud in 2023. I've included a mix of bar types so that you can definitely find the best one to suit your mood. And if you're short attention span won't allow you to read a whole post, here are, in my opinion, the two best bars in Ubud:
Why Not – The liveliest bar in Ubud
No Más – The best happy hour in Ubud
These two are my favourite bars in Ubud. If you want to know why and hear about three other bars that deserve to be known as the best bars in Ubud, read on for another minute, you can do it!
Why Not – The liveliest bar in Ubud
Why Not is probably the liveliest bar in Ubud. What I mean is that it doesn't matter what day of the week you rock up, it will be just as busy as last night was and tomorrow night will be. That's down to its mix of live music, fancy food, beer buckets, classy cocktails and shisha pipes.
You'll find live music pretty much every night of the week. With genres usually bouncing between rock, acoustic and reggae. The beer's priced the same as most places around town but the food here does have a very good reputation.
While there, why not spin the beer wheel? For a small fee, you can attempt to win yourself some booze. A metre of Bintang is exactly what you were after right?
This should definitely be on your list if you plan to frequent a few bars in Ubud. There are other more specialist kinds of bars around Ubud, but you can think of Why Not as the hub for boozy travellers.
Opening hours: 15:00 – 00:00
Address: Jl. Bisma No.8, Ubud, Kecamatan Ubud, Bali 80571, Indonesia
Howdy partner! It's not called a saloon for nothing, in fact, it looks like it's straight from the set of Back to The Future 3.
The Melting Pot prides itself in offering the best Western pub food in Ubud. The whole place is unashamedly Western. They're doing everything they can to give people a home from home while in the jungle. Something which is quite rare, as most venues are unsurprisingly pushing the chilled jungle vibes to the max.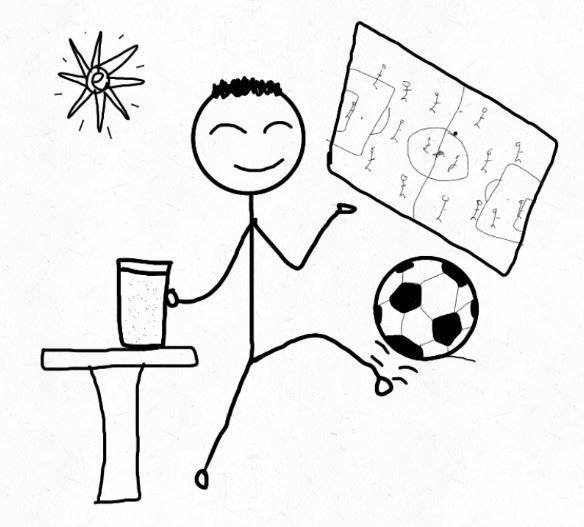 The Melting Pot Saloon is without doubt the best sports bar in Ubud. One giant projector and five TVs are always showing British and Australian sports. If you prefer to play, that's cool too. They have six pool tables along with foosball, darts, ping pong and classic arcade machines. Gaming's a sport too right?
Again, like most decent-sized bars, you'll be paying around 45,000 rupiahs for a beer. Not as cheap as you'd hope but these guys know that there are plenty of wealthy travellers and digital nomads out there. Getting your hands on a $1 beer in a decent bar is pretty tough nowadays in Ubud.
Anyone for chilli?
Along with their extensive Western food menu, you might be in luck to partake in one of their famous Texas Chili Cook-Offs. Yeah, that's right, they do chilli cook-offs. Something that any Brit or I hazard to assume European, like me, has only heard about from American TV and movies. Homer Simpson tripping out from the Guatemalan insanity peppers cooked up by Police Chief Wiggum is my reference point.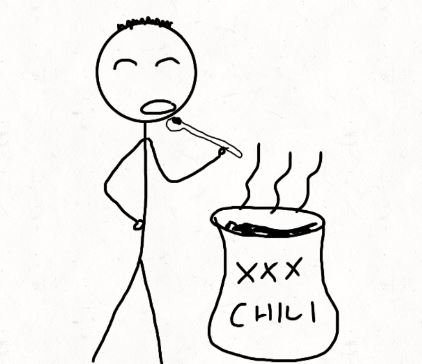 It's probably fair to say that many people head to Ubud for spiritual enlightenment, so maybe a few spoons of chilli are the gateway they need to get there! Either way, the standard procedure is that you pay a little, taste all the chilis, vote for your favourite and the proceeds go to charity.
Not quite what you're looking for bars in Ubud for, but a novel experience nonetheless. You can learn more about it all here.
The Melting Pot is open from 10 am to midnight every day. Here's the location on Google Maps.
No Más – The best happy hour in Ubud
It's a strange name for an establishment that exists to sell lots of drinks. From my experience, Dos Más would definitely be more suitable, but I guess the owners know what they're up to. That's because what they've created is without a doubt one of the most popular bars in Ubud.
No Más is definitely keen to create and share a party vibe. It's a place where, in their own words – rock, salsa, and hip-hop can peacefully co-exist. And why shouldn't they? Have you ever tried to salsa dance while beatboxing and playing the guitar? It's the future of the one-man band!! Granted you're more likely to find these genres to be on separate nights of the week, but hey, we can hope for that cross-genre performance one day!
They have a great happy hour here, usually offering selected cocktails as buy one get one free until 11 pm. They always have a load of beer and shot offers too. Their food menu is small, but it ticks all the boxes for those wanting to be out boozing in a bar and listening to live music.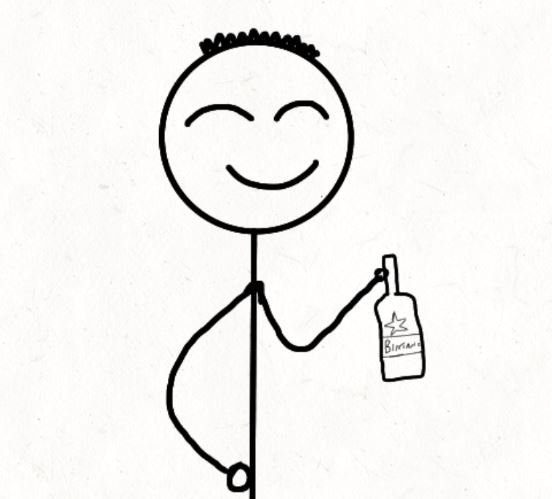 The decor is definitely the most stylish on this list, so if copper pipes and tan leather chairs are what you're longing for, head to No Más. It's all located up on the 2nd floor which gives the place an exclusive treetop vibe.
No Más bar in Ubud is open from 5 pm to 1 pm every day. Here's the location on Google Maps.
Hideout Bar – The best live music bar in Ubud
Number four on the list, Hideout Bar, is another centrally located bar in Ubud that offers live music, decent food and all the drinks you could need. What makes it that little bit different is that this place always seems to be lively. It's only small and the decor is simplistic. Just good old wood and bamboo.
The prices are better than the others on this list too. This is probably why it attracts casual travellers who are out to make every night a memorable one. And that's what it's like every night. Customers are often up on their feet dancing the night away with bottles of Bintang all over the place! Because let's face it, when you're travelling on a budget, what do you want more, shiny copper fixtures and fittings or cheap beer?
If you're looking for bars in Ubud that are cheaper than average but still give you a night to remember, head to Hideout.
Hideout is open from 5 pm to midnight every day of the week. Here's the location on Google Maps.
Kabana Ubud – Ubud's version of Ocean Beach Ibiza
In the words of those Monty Python folk – and now for something completely different.
That's because the last place on my list is nothing like the other bars in Ubud. Kabana is part jungle retreat, part Ocean Beach Ibiza. So this is for those of you looking for something a little bit extra special. Something that is going to make your Instagram hum with jealousy from your followers.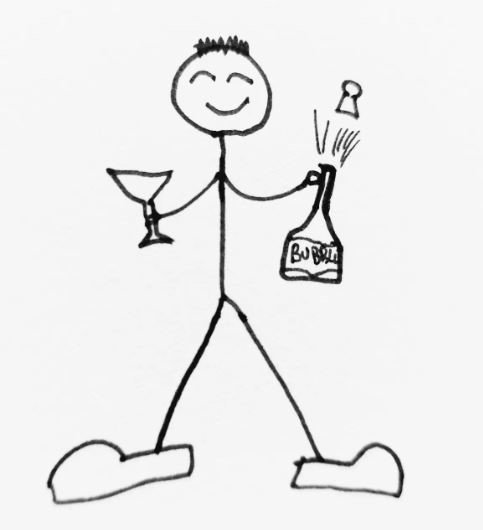 Kabana is set around its picture-perfect cascading infinity pools. It's part of a fancy hotel so you can expect the food and service to be at a high level. In my opinion, as beautiful as it is, it's only good for lunch. It's not a great place to spend the night. But I am a lover of a busy pub street, so you'll always find me around Monkey Forest Road when I'm in Ubud.
Kabana is a 20-minute ride from the centre, which is another reason why it's not suitable for late-night activity. Because as tempting as it might ever seem, please do not ride when you've had a few drinks. It's not worth the potential hassle!!
---
So there you have them, my recommendations of the five best bars in Ubud. As you'll find out for yourself, there are plenty, plenty, plenty more bars in Ubud, but if you give these five a go you should see why I've recommended them. Enjoy!!
---
Looking for more than just bars in Ubud?
If you're wondering what else you should be doing in and around Ubud, may I push you in the direction of Viator. These guys are the best place for all of the available tours and trips on offer. You can book safely and securely online, and if you change your mind you can even get a full refund if you give them enough notice. So if you're planning on getting out and about you really should look at Viator. This is a link directly to the tours that they offer in and around Ubud.
Where are you staying?
Finally, I doubt you need any assistance with this, but if like me you prefer to live the hostel life you need to be looking at the specialist site for hostels in Ubud and around the world, and that is Hostelworld. Here's the list of the top hostels in Ubud right now.
If you're hungry for more travel tips and stories, head on over to my blog where I've got loads more posts, including these ones in Bali…
Bars in Ubud – The Best 5 for Backpackers in 2023
Ubud Scooter Rental – Everything You Need to Know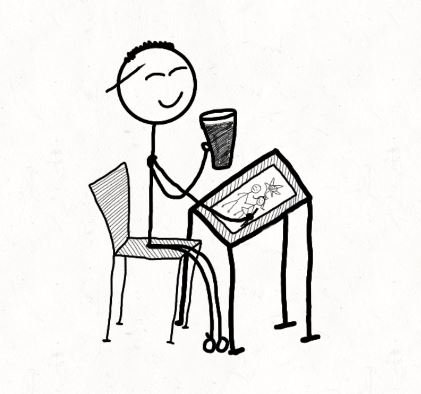 I'm not really a stickman, but it seems that I like portraying myself as one.
I'm an English guy who's been travelling since 2017. I was never good at taking photos, sketching just seems to work better for me, and in my opinion, why do you want to see other people's 4K videos and pictures of the world? Surely it's better to see it for yourself. You get in touch through the contact page or Instagram.
I look forward to hearing from you.
Happy travelling.
The Sketchy Traveller