What are toilets like in Goa?
Planning a relaxing break in Palolem? A week partying in Baga? Or maybe a yoga retreat in Patnem? Whatever you've got planned, if you've not been before you're probably wondering: what are the toilets like in Goa?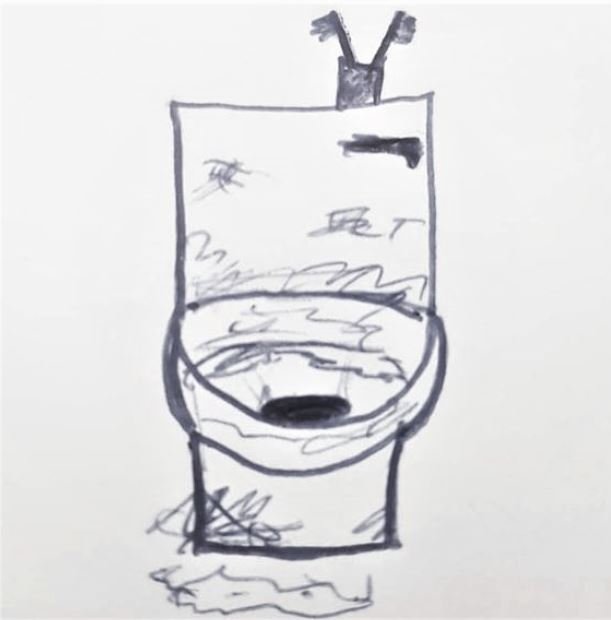 ---
Disclaimer: There are some affiliate links on this post. Meaning I may earn a (very) small commission if you buy something after clicking a link. This is at no extra cost to you. You can read my full disclaimer here.
---
Are toilets in Goa just holes in the floor?
No, you'll probably be happy to hear that most toilets seem to be standard 'Western' toilets. You will still find some holes in the ground, but they're really not a problem. Unless they're blocked, if so, you'll probably move on to the next one. As once they're blocked it doesn't take long for them to, ahem, fill up.
Are toilets in Goa clean?
Well, that depends. If you're staying in a nice hotel then I'm sure your toilet will be clean enough to sit on. But once you head out to the local bars and restaurants, that level of cleanliness is likely to change.
The particular example in my sketch was a shared toilet between a number of bars in Anjuna, but we found similar setups in a number of places.
I know things are different, cultures are different and standards are different but I still don't know how someone could brush their teeth in a dirty public toilet. There wasn't even a sink in this one so I don't know where the water was coming from! Some things are best left unknown.
You'll also often see rags in the toilets too. I just hope they're not shared rags. While in Goa, be prepared to come across some ghastly toilets along the way. But chances are you'll be needing them as Delhi belly strikes at any moment. One tip. Always carry some tissue with you, you don't want to depend on the communal rag now do you?
Want more info?
If you're hungry for more travel tips and stories head back over to my blog. You can also check me out on Instagram.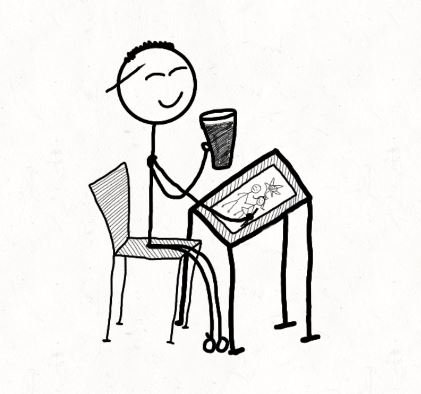 I'm not really a stickman, but it seems that I like portraying myself as one.
I'm an English guy who's been travelling since 2017. I was never good at taking photos, sketching just seems to work better for me, and in my opinion, why do you want to see other people's 4K videos and pictures of the world? Surely it's better to see it for yourself. You get in touch through the contact page or Instagram.
I look forward to hearing from you.
Happy travelling.
The Sketchy Traveller