Toy Museum in Penang – What To Expect in 2023
So, is the Toy Museum in Penang an exploration of creativity and beauty, as described by New Straits Times? Or is it actually an overpriced soulless warehouse that stinks of cat piss? That's the range of opinions this place stirs up online. So I decided to find out for myself.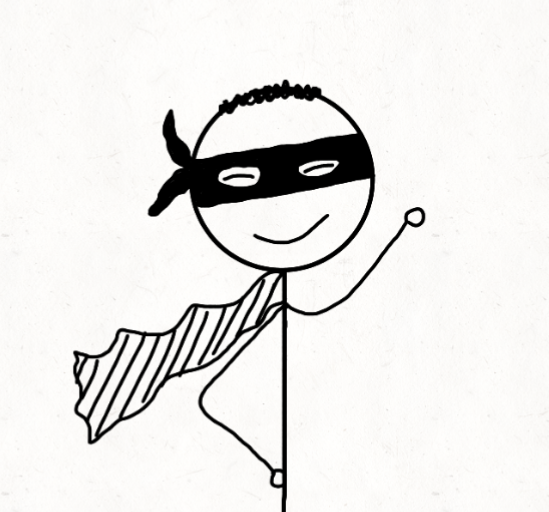 ---
Disclaimer: There are some affiliate links on this post. Meaning I may earn a (very) small commission if you buy something after clicking a link. This is at no extra cost to you. You can read my full disclaimer here.
---
Your 2023 Guide to the Penang Toy Museum
Here's your quick and easy guide to the toy museum in Penang. Enjoy
Where is the Toy Museum in Penang?
First, let's start with the location of the museum. Tucked away up in the northwest of Penang, it's not the easiest place to find, and you'll have a few doubts that you're on the right track when you start weaving through a residential area. But fear not, you're nearly there! The exact location is on this link to Google Maps. If you plan on going, have a look at the street view so that you know what to expect.
What does it cost to visit the Toy Museum?
It costs surprisingly more than you'd expect. A ticket for the Penang Toy Museum costs RM39 for a foreign adult and RM29 for kids. Malaysians have a slightly cheaper rate, RM24 for adults and RM14 for kids.
"Welcome to the Largest & Costliest Toy Museum in the World"
That is the greeting on the sign about the Toy Museum in Penang. And who are you to argue with their claims? Just get your money out, buy your ticket and get in there.
It didn't stink of piss, but I didn't explore creativity or beauty either.
So, to the inside. Which definitely does have a warehouse feel to it. Rows of display cases line the room, giving a slightly creepy X-Files-style vibe. If I counted correctly there are ten rows, each as long and uninspiring as the last. I can't deny that it's impressive how one person, a local guy called Mr Loh, has amassed a private collection of over 140,000 toys and movie memorabilia.
But, as someone who isn't fond of anything superhero or cosplay, the Toy Museum in Penang is not my thing. If you are a lover of caped lifesavers and love the thought of getting a photo next to a man-sized model of your favourite, then Penang's Toy Museum will be right up your street. One annoyance though is that the plastic display cases are very reflective, not great if you want to take lots of photos.
What toys are in the Penang Toy Museum?
I guess it is still a museum, but in reality, it's just a very big collection of toys and memorabilia from the nineties and noughties. All the classics are there, Batman, Spiderman and the gang. There's also a large Disney section and a popular Harry Potter display too. But apart from seeing all of your favourite characters in a range of shapes and sizes, there isn't anything else. I'm sure some of the visitors were only there for 10-15 minutes, and I wasn't much longer than that.
I went to the Penang War Museum too. Click the link to read about if it can rival the highs of the Toy Museum in Penang.
---
Looking for more adventures?
If you're after even more ideas of things to do in Penang you should take a look at what the guys at Get Your Guide are offering. If you read my posts you'll see that I'm not really into pushing other products and services but I do always recommend Get Your Guide. That's because they have the best selection of trips and tours, all with the ability to pay securely online and get a refund if you need to cancel. I've used them plenty of times and it's always gone perfectly.
Finally, I doubt you need any assistance with this, but if you're finding it hard to decide which hotel to stay in, my personal recommendation is always to check out Booking.com. Here is a link to the top-rated hotels on Booking.com right now.
If you're hungry for more travel tips and stories head back over to my blog. You can also check me out on Instagram.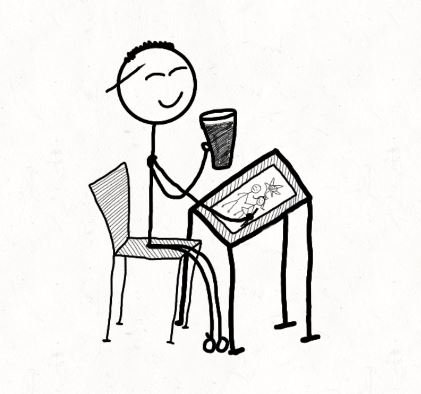 I'm not really a stickman, but it seems that I like portraying myself as one.
I'm an English guy who's been travelling since 2017. I was never good at taking photos, sketching just seems to work better for me, and in my opinion, why do you want to see other people's 4K videos and pictures of the world? Surely it's better to see it for yourself. You get in touch through the contact page or Instagram.
I look forward to hearing from you.
Happy travelling.
The Sketchy Traveller