Sports Bars in Lombok – The 3 Best in 2023
Need to find somewhere to watch a big match? You're in luck because there are plenty of good sports bars in Lombok. Here are, in my opinion, the only three you need to know about…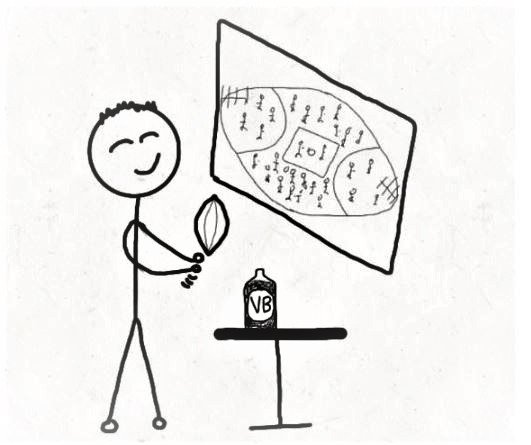 ---
Disclaimer: There are some affiliate links on this post. Meaning I may earn a (very) small commission if you buy something after clicking a link. This is at no extra cost to you. You can read my full disclaimer here.
---
Your travel guide to the best sports bars in Lombok
All major sports are catered for, so whether you need to watch an English Premier League game, an AFL or NRL match, or an F1 race, they will all be shown in one if not all of the sports bars on this list.
In my opinion, Circuit Sport Bar is clearly the best place to watch live sports in Lombok.
Firstly it's in the heart of Kuta which is the liveliest area of the island, and secondly, it is just a great bar that has a really cool traveller vibe, and it stays open late. Which is very important when it comes to watching live sport in Lombok.
Here are some other reasons why it's the best sports bar in Lombok.
Cheap drinks. Bintang costs 35,000 and cocktails are only 50,000
Loads of good TVs showing live sport
A real beer garden feel with tons of benches to sit at
A great food menu
They have a pool table
Circuit Sports Bar in Lombok is open from 11 am to midnight seven days a week.
Address: Kuta, Pujut, Central Lombok Regency, West Nusa Tenggara, Indonesia
De Upper Deck – The best sports bar near Senggigi
This sports bar in Lombok is located on top of Temptations Cafe and Bakery near Senggigi.
It's not as big or as sporty as Circuit Sports Bar down in Kuta, but it does have something they don't have; a darts board. So if you want to throw a few arrows while watching live sports on one of the three big-screen TVs, this is the sports bar for you.
It's open every day, but only from 16:00 – 22:00, so you can't watch everything you want here.
It's located near the coast to the north of Senggini. Here's a link to the exact location of this sports bar in Lombok on Google Maps.
Here we have another sports bar up in Senggigi but is nothing like De Upper Deck. Sunwave is a classic shack bar with amazing service, very cheap beer and on big TV showing live sport all day long.
And I mean all day. It opens from 8:30 until 01:00 seven days a week. And chances are if the live sport you want to watch goes on later than 1 a.m. someone will keep the bar open for you. It's nice and relaxed like that at Sunwave Sports Bar.
As well as the cheap beer, they also knock up loads of good food at good prices. One other thing I love is their free snacks and drink promos when a big game's on TV. For last year's State of The Origin games, they offered cheap draught beer until the first try was scored.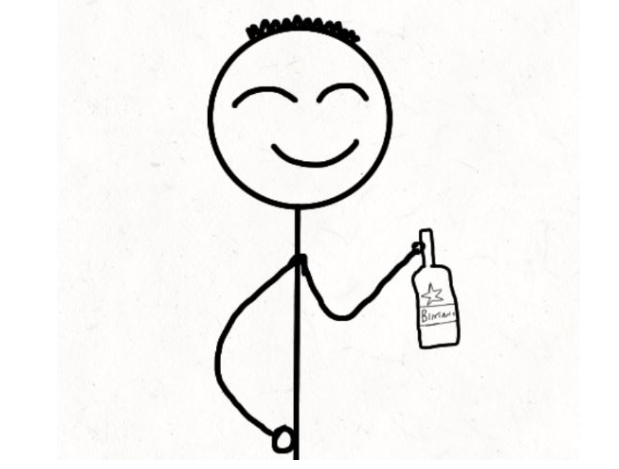 Overall, Sunwave is the best sports bar in Lombok if you still want to keep that island vibe going. What I mean is, that many sports bars in this corner of the world turn themselves into shiny Western-themed bars, and some of us don't want that. We want the charm and chilled vibe of a bar put together by a couple of fellas with some old wood they found, that serves cheap cold beer.
Sunwave keeps all of that but it also shows live sport. If you're European and expect your football to take precedence over Aussie sport think again, as with the sport, Aussie rules in this bar!
Here's a link to where you'll find it.
---
So there you have them, the best sports bars in Lombok. If you think any others are worthy of a place on my very prestigious list, please drop me a message and I'll happily check them out.
Have you checked out Hostelword yet?
If you haven't booked your hostel yet check out this gem on Hostelworld – Puri Garden Hotel & Hostel. It's one of the best hostels I've ever stayed in.
If your Lombok accommodation is already sorted you should have a look at Hostelworld for your next stop. It is the best online platform for hostel booking anywhere online. Well, I reckon it is anyway.
---
Don't forget, if you need a scooter while in Lombok you need to read my post all about what to expect and where to get one from.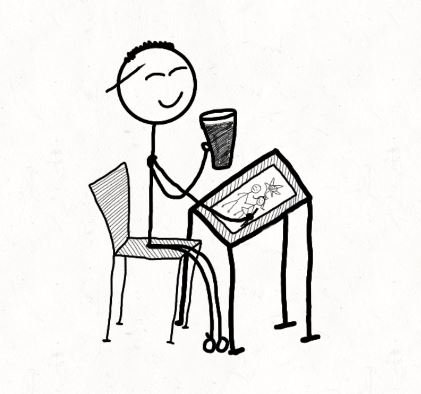 I'm not really a stickman, but it seems that I like portraying myself as one.
I'm an English guy who's been travelling since 2017. I was never good at taking photos, sketching just seems to work better for me, and in my opinion, why do you want to see other people's 4K videos and pictures of the world? Surely it's better to see it for yourself. You get in touch through the contact page or Instagram.
I look forward to hearing from you.
Happy travelling.
The Sketchy Traveller