Sports Bars in Lanzarote – Where to Watch Football in 2023
Lanzarote is full of bars and many of them have a TV or two showing live football. There are, though, some specialist sports bars in Lanzarote that have loads of screens, meaning you can get a great seat and watch any match you want while on holiday. Here's my list of the best sports pubs in Playa Blanca, Puerto del Carmen and Costa Teguise.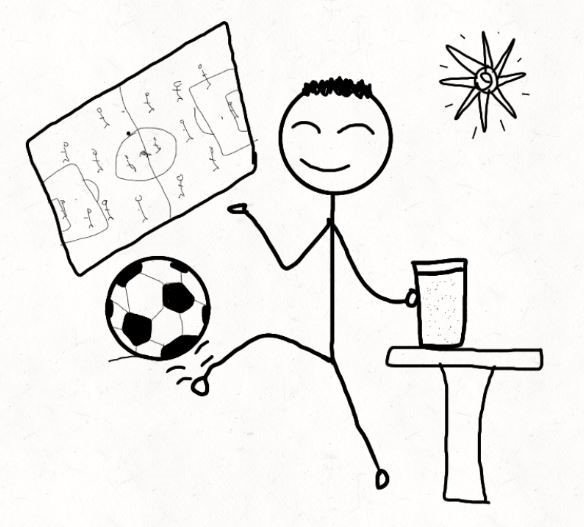 ---
Disclaimer: There are some affiliate links on this post. Meaning I may earn a (very) small commission if you buy something after clicking a link. This is at no extra cost to you. You can read my full disclaimer here.
---
The ultimate guide to the best sports bars in Lanzarote
I'm going to tell you about the best sports bars all over the island. If you need a serious sports bar to match your watching needs, you'll find it on this list.
Best sports bars in Puerto del Carmen
Puerto del Carmen is the liveliest area of Lanzarote so you won't be surprised to know that you're spoiled for choice when it comes to watching a football match, or any sport, in a sports pub. Some are better than others though, here are my top three sports bars in Puerto del Carmen…
Lineker's Bar
Lineker's Bar has been showing live sport on TV in Lanzarote for over 20 years. It is the established sports bar in Puerto del Carmen, but that doesn't mean it's the best.
It is all about live sport and cheap booze at Lineker's Bar. There are loads of big-screen TVs dotted around the bar so you'll always get a decent view of the match. Standard drinks are all pretty cheap and you'll find loads of drink promos too. Cocktail night, which is often on Wednesdays, means you can get cocktails for only €4 all night long.
Once the football has finished you can expect Lineker's vibe to flip to one like a club more than a chilled bar. DJs are more likely than live guitar music, so if you want to party hard after the full-time whistle you can stay at Lineker's Sports Bar for a few hours. It's open til 1 a.m. every day of the week.
As you'd expect from the most famous sports bar in Lanzarote, it's located in the heart of Puerto del Carmen. Here's a link to the exact location on Google Maps.
Gallagher's Beachview Sportsbar
Gallagher's is more of what I'm looking for in a sports bar. In essence, it's an Irish pub with loads of TVs showing every kind of live sport you could possibly want to watch.
Their food menu is what you want to accompany your beer drinking and it's all made from a proper kitchen out the back. So it's not just about sweaty cling-filmed cobs made by Margaret the day before.
The drinks are well-priced and they always have promos on too. Two mojitos for €5 were available on my visit, which was dangerous, to say the least!
After the sport has finished expect live music to start almost immediately.
This sports bar in Puerto del Carmen is the place to go if you want a lively but not messy place to watch the match and then enjoy some live music afterwards.
You'll find Gallagher's Beachview Sports Bar just down the road from Lineker's. Here's a link to Google Maps.
Spoons
Spoons is an English sports pub in Puerto del Carmen.
It the perfect sports bar for families. It has a huge modern menu, loads of TVs, cheap drinks and is set away from the madness on the busy strip.
So whether you're on holiday with your family or just feeling delicate from the night before but can't afford to miss the match, Spoons is where you should head to if you need a sports bar in Puerto del Carmen.
Here's the location of this chilled-out sports pub.
---
Best sports bars in Playa Blanca
If you're spending your holiday down on the beautiful white beaches in the south of Lanzarote, here are the three best sports bars in Playa Blanca.
The Harp
In their own words, The Harp is the 'Best Irish Bar in Playa Blanca serving great pub grub at exceptional prices. Showing all major sport.'
In my humble opinion. The harp is exactly what you want from a sports bar in Lanzarote. The food, especially the pizzas and burgers, is exceptional.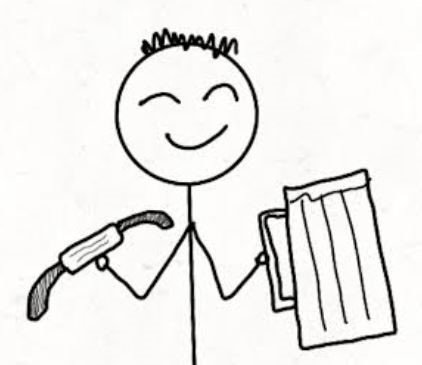 They don't offer a happy hour but a large beer only costs €3.50 as standard anyway. Which is much better than having cheap prices at rubbish times. Give me a slightly cheaper beer at the time I want it.
The Harp is located on the beach promenade giving you sea and beach views, not to mention the all-day sun on the terrace. Sun, football, beer and pizza. Need I say more?
Here's where you can find The Harp Sports Bar in Lanzarote.
Popeye's Sports Bar
I'm guessing that Popeye used his fame and fortune to go into the sports bar business. He has two sports bars in Lanzarote and I'm sure I've seen his face in other places around Europe too.
Anyway, back to this sports bar in Playa Blanca. As you can probably guess, there are loads of TVs showing any live sport that's on. Nothing's getting onto my list of the best sports bars in Lanzarote without having loads of TVs, that's a given.
Happy hour is 4 to 7 pm Monday to Friday. You can get a large Estrella for €2 during this time. It's normally €4.
Popeye's Sports Bar also has a huge British-based menu, with full English breakfasts starting from €4.
You'll find this sports pub at Playa Blanca Port. It's up on the first floor and has a terrace that offers all-day sunshine.
Wax Sports Bar
Wax is the smallest sports bar on my list. Both inside and out. It does, though, have a great atmosphere to watch live sports in Lanzarote.
It's more like a cocktail bar than a sports pub, but that doesn't dilute the sport of offer.
A big selling point is a weekend happy hour from 12 – 4 p.m., where you can get a large beer for just €1.50 or, 2 for €9 cocktails. My suggestion is to get there for the early kick-off games and make the most of it.
Here's where you can find Wax Sports Bar in Playa Blanca
---
Best sports pubs in Costa Teguise
Here are the best places to watch football in Lanzarote's northern resort…
The Shamrock Irish Bar
Costa Teguise might not be as lively as the other two areas, but it does have a great traditional Irish sports pub.
To put it simply – big terrace, a few screens. live music, super smooth Guinness, pints of Tennent's, traditional Irish and British food, all at great prices.
Check it out here.
Heroes Sports Bar Costa Teguise
Heroes is another of the smaller old-fashioned kind of sports bar. There's nothing fancy going on here but that's the charm. It's a standard Canary Island bar selling cheap beer and food, with a few TV screens inside and out.
Here's where you'll find it on Google Maps.
Champs Sports Bar
We end with Champs, the classiest sports bar in Lanzarote.
It's part of a Barcelo Hotel, The Barceló Teguise Beach to be exact. So if you fancy a swanky environment to accompany your sport watching head to Champs Sports Bar.
Here's where you'll find it.
So there you have them, the best sports bar in Lanzarote. Cheers.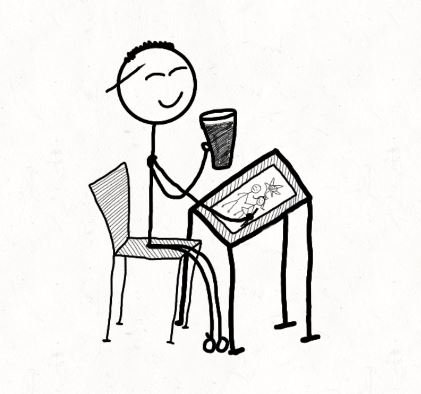 I'm not really a stickman, but it seems that I like portraying myself as one.
I'm an English guy who's been travelling since 2017. I was never good at taking photos, sketching just seems to work better for me, and in my opinion, why do you want to see other people's 4K videos and pictures of the world? Surely it's better to see it for yourself. You get in touch through the contact page or Instagram.
I look forward to hearing from you.
Happy travelling.
The Sketchy Traveller