Sports Bars in Fuengirola – The 3 Best Pubs To Watch Football in 2023
The Costa del Sol is a paradise for sun-loving sports fans. Pretty much every bar has a TV showing some kind of live sport. But if you take your sport seriously, you need to know where to find the best sports bars in Fuengirola. Especially when some of them show all of the Premier League 3 o'clock kick-offs at the same time.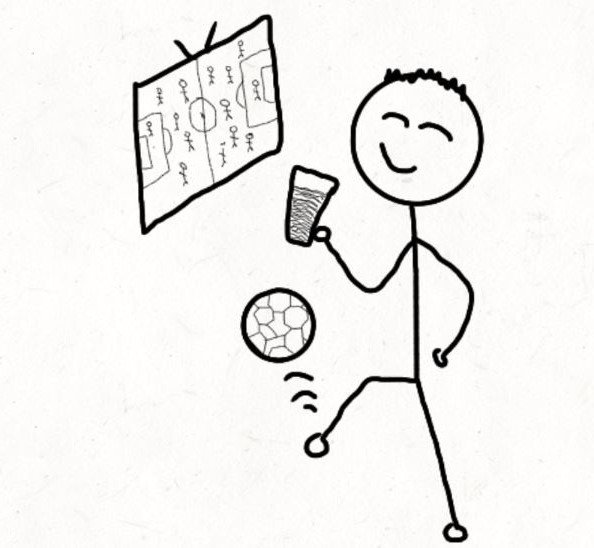 ---
Disclaimer: There are some affiliate links on this post. Meaning I may earn a (very) small commission if you buy something after clicking a link. This is at no extra cost to you. You can read my full disclaimer here.
---
The Best Sports Bars In Fuengirola
If you're looking for a quick and easy guide to the best sports pubs in Fuengirola you are in the right place. Let's get to them.
Buster's is hands down my favourite sports bar in Fuengirola. It has sooooo many screens, meaning it can show every kind of live sport that you can think of at the same time. A brilliant thing for the 3 o'clock kick-offs on Saturdays. It really is a sport lover's paradise.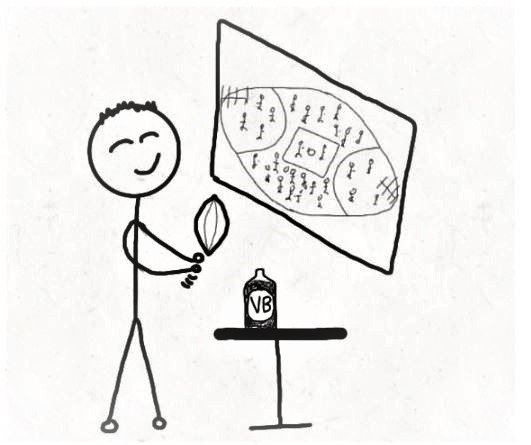 If you want to watch something that they aren't showing they do their best to get it on one of the big screens.
Buster's Sports Bar also has another accolade. It served me the best Guinness I had in Fuengirola, and I tried a lot of Guinness on my ten-day holiday this summer. The cocktails went down well with my gang too.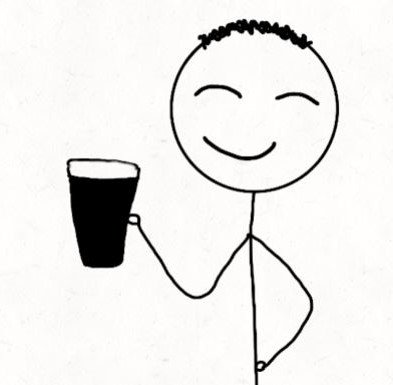 Not only does Buster's show all the sport you could possibly want from a sports pub in Fuengirola, but you can also play some sports too. There's a decent pool table and a darts board for you to have a go on if you want.
You'll find Buster's in the centre of the town, just a stone's throw from the beach. Here's a link to the exact location on Google Maps.
Next up on my list of the best places to watch sport in Fuengirola is Rocky O'Sullivans. They call themselves the No.1 Sports and Party Bar, and I can't argue with that, not when you add the party level they go to every night of the week.
We found ourselves in this sports bar most nights on our holiday, so I watched most of the late kick-offs in Rocky O'Sullivans.
There's one huge projector screen towards the back of the bar, and loads of smaller screens dotted around inside and out on the big terrace too. I do love watching a match while topping up my tan!
You can play a bit bit of snooker (on a full-size table) and pool inside, just don't spill your drinks on the table. You'll be straight out if you do that! 
This sports bar in Fuengirola is famous for its happy hour too. Cocktails and more cocktails are what you'll be drinking to get the party started. A party that ends at 04:00 on Fridays and Saturdays, 03:00 for the rest of the week.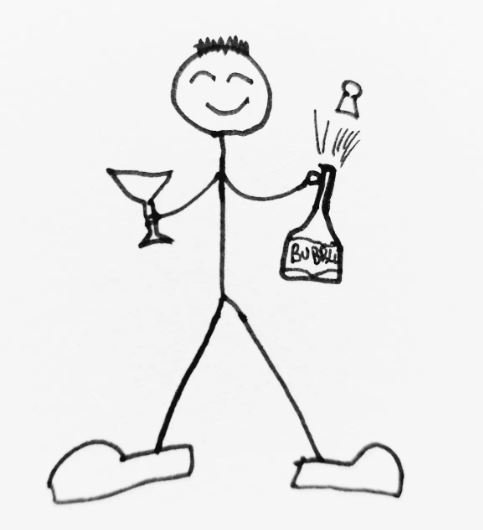 If you're looking for a sports bar that knows how to party after the full-time whistle, head to Rocky O'Sullivans.
Here's a link to where you'll find it.
Taking third spot on my list of the best sports bars in Fuengirola is Alley Cats. This sports bar was refurbed in the summer of 2023 and is now one of the best sports bars in Fuengirola. 
It's another bar that doesn't look like much from the outside when it's closed, but come match day there are loads of tables out on the street and what seems like even more TVs inside showing every kind of sport going! And you can see plenty of them from the tables outside, perfect for the smokers out there.
The walls are covered in sports memorabilia, including realistic copies of the Champions League and FA Cup trophies. As you'd expect from a decent sports bar there's also a pool table for you to show off your skills when you're not engrossed in the sport on TV.
If you struggle with local Spanish beer you'll be happy too, as they have Guinness, Coors and Strongbow on tap.
Here's where you'll find Alley Cats Sports Bar in Fuengirola.
Sports bars in Fuengirola – The best of the rest
They are my top three places to watch sport in Fuengirola. Just in case you can't get a seat any any of these, here are a couple of others that are worth mentioning
A good sports pub that only just missed on out my top three. Great atmosphere and plenty of screens showing different sports simultaneously. It probably has the best 'traditional English' menu in Fuengirola too. If you're looking for more of a pub vibe, The Old London is a good bet.
With a name like that, you'd expect to see it at the top of my list. My experience, though, and that of many others that I've seen online since getting home, wasn't great. It's more expensive than most sports bars in Fuengirola, and there aren't many TVs considering its size. Who knows though, you might love it there.
Last, and deservedly so on this list of sports bars in Fuengirola is Rooster's.
There are a couple of big-screen TVs and the owners seem to just move them around to angle them depending on where people are sitting. They've really made the list because of their decent pizzas. Who doesn't love devouring a pizza while sinking a pint and watching the game?
Most popular trips and tours in Fuengirola
So there you have them, the best places to watch live sport in Fuengirola. If you fancy doing something more than just sitting in sports bars all day, take a look at Get Your Guide's list of the most popular activities in and around Figuerola. Who knows, you might be missing out on something you'd love to do.
---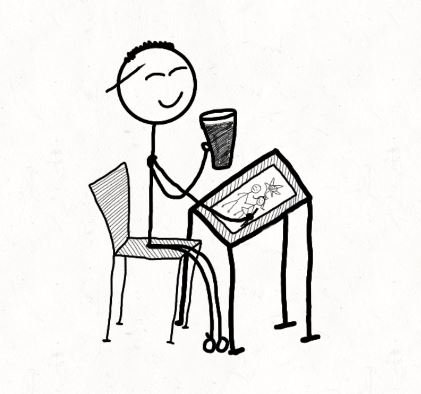 I'm not really a stickman, but it seems that I like portraying myself as one.
I'm an English guy who's been travelling since 2017. I was never good at taking photos, sketching just seems to work better for me, and in my opinion, why do you want to see other people's 4K videos and pictures of the world? Surely it's better to see it for yourself. You get in touch through the contact page or Instagram.
I look forward to hearing from you.
Happy travelling.
The Sketchy Traveller