Santichon Village – Is This Chinese Village Worth The Effort??
Santichon Village, also known as the Chinese Village, is one of the most popular tourist spots around Pai. But is that because it's a Chinese wonderland or is it just because there isn't much going on around Pai? Let's find out…
---
Disclaimer: There are some affiliate links on this post. Meaning I may earn a (very) small commission if you buy something after clicking a link. This is at no extra cost to you. You can read my full disclaimer here.
---
Your guide to Santichon Village in Pai, Thailand
First, let's look at what Santichon Village is all about. They label themselves as a tourist attraction, and there's no getting away from that being the main purpose, but if the backstory is to be believed, there's also some genuine history and culture attached too.
Chinese Village Pai – The History
This Chinese Village in Pai was founded by refugees from Yunnan in China. They didn't feel the whole communism idea so decided to dodge Mr Mao and escape from China, eventually settling in the Thai countryside. Many of the residents are still not Thai citizens, instead, they hold refugee status and need permission to leave the province.
Santichon Village is set up to give an insight into how hill tribes in this part of the world lived and continue to live now. It also exists to make money. Refreshingly, though, the villagers are not doing all they can to rip off the curious tourists who come to visit. The fact that there is no entry fee is evidence of this point.
---
Want to know more about Pai? Check out my Ulitmate Guide. It tells you everything you need to know.
---
A cheap day out
They make their money in their traditional restaurants, and shops and by offering old-fashioned entertainment. We partook in a spot of archery, which proved much more difficult than the Olympians make it seem on TV.
They also have a wooden, man-powered Ferris wheel. Which again will cost you just a few baht to take a spin. It's only about four metres high and seats four people at a time. I didn't give it a go due to the size of the seats. You see, I'd recently been fat-shamed back in Chiang Mai and I couldn't risk it happening again. There aren't any signs that say kids only, and many locals would probably be free. I was happy enough with a bit of archery for my daily entertainment anyway.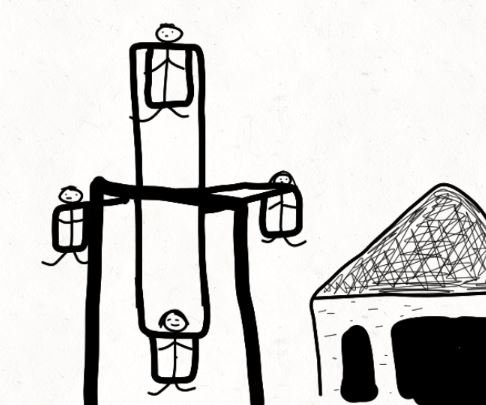 The Great Wall at Santichon Village
You'll also find a mini replica of The Great Wall at Santichon Village. I suppose they wouldn't have the budget for a full replica, nor the space, so a replica of a couple of watchtowers and a linking wall can do the job. Feel free to saunter up to the top of the wall and enjoy the view of the local countryside.
It's a great place to get a few pics. And if you want to jazz up that ancient Chinese feeling to eleven you can pay another small fee to have access to the dress-up box. No, you won't find a Barney the Dinosaur costume in there, so don't get any weird ideas, you can, though, slip into some silky Chinese threads and snap away.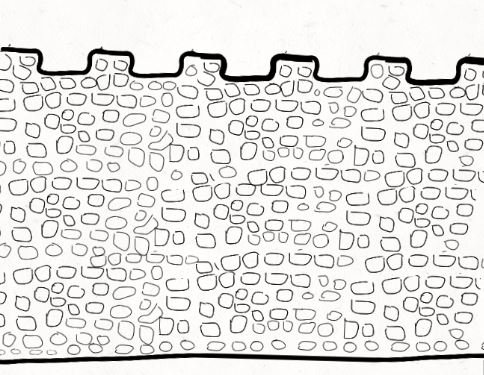 So that's the general overview of what lies in wait in this Chinese Village in Pai. We spent a couple of hours there on a lazy motorbike exploring day. If you have the chance to do the same then I'd definitely recommend it. Don't expect much and you might come away nicely entertained.
---
Santichon Village, Pai – A Quick Guide
Here's all the key info you need to know to plan your trip to Pai's Chinese Village
Where is Santichon Village?
The official address is – Chinese Yunnan Village, Wiang Tai, Pai District, Mae Hong Son 58130
Here's a link to Google Maps for the exact location of this Chinese Village in Pai.
Do you pay to visit Santichon Village?
No, it's free to visit the Chinese Village in Pai. You just need money if you want to eat, shop or partake in activities.
Is the Chinese Village a theme park?
No, Santichon Village is not a theme park. It has an old Ferris wheel, archery and mule rides. So it's not quite Universal Studios.
Is there parking at Santichon Village?
Yes, there's plenty of free parking for cars and bikes at the Chinese Village.
Is it family-friendly?
Yeah, sure it is. I personally didn't visit with any small folk but there were plenty of others there.
---
Heading to Pai and want some accommodation tips?
---
If you're on the lookout for some tips about where to stay in Pai, allow me to give you my four budget-based recommendations.
1 – Fancy Pants
If you're feeling lavish then check out Reverie Siam Resort. Rooms are usually over £150 per night, which I know is crazy high for Pai, but hear me out. If you're after something extra special and can afford it, you won't regret treating yourself.
2 – Above Average Joe
If you prefer to place yourself in the middle you should head to Pai Vimaan Resort. This place comes in at around £40 per night and still gives a level of luxury compared to most places in Pai. It's also located right in the middle of the town and is great to book trips from.
3 – Cheap But Private
If you're like most of the travellers in Pai, you're looking for cheap and cheerful. For that, I give you Villa De Pai. Rooms are often available for less than £10 per night and that's for a private room with its own bathroom, fancy that!!
4 – Party Party
Finally, if you're more of a social butterfly who travels from party hostel to party hostel, I know the place for you. That place is Bodega Pai Party Hostel. This place is for sociable travellers who like to party. Plus, as you'd expect with any good hostel, you can plan all the trips and travel you need from their reception.
---
Looking for more things to do in Pai?
If you're hungry for more Pai travel tips you should check out my Ultimate Guide to Pai, Thailand.
---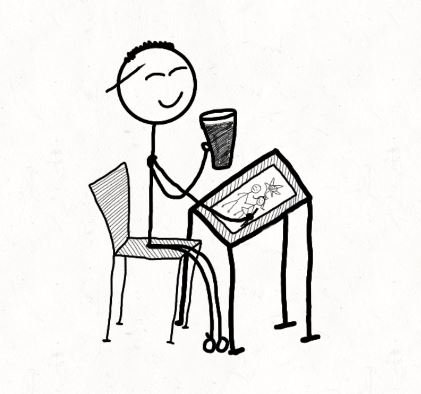 I'm not really a stickman, but it seems that I like portraying myself as one.
I'm an English guy who's been travelling since 2017. I was never good at taking photos, sketching just seems to work better for me, and in my opinion, why do you want to see other people's 4K videos and pictures of the world? Surely it's better to see it for yourself. You get in touch through the contact page or Instagram.
I look forward to hearing from you.
Happy travelling.
The Sketchy Traveller