Things To Do In Batu Ferringhi
If you're looking for things to do in Batu Ferringhi, you're in the right place. We stayed there for a few nights while living in Georgetown, Penang, and explored all the town has to offer.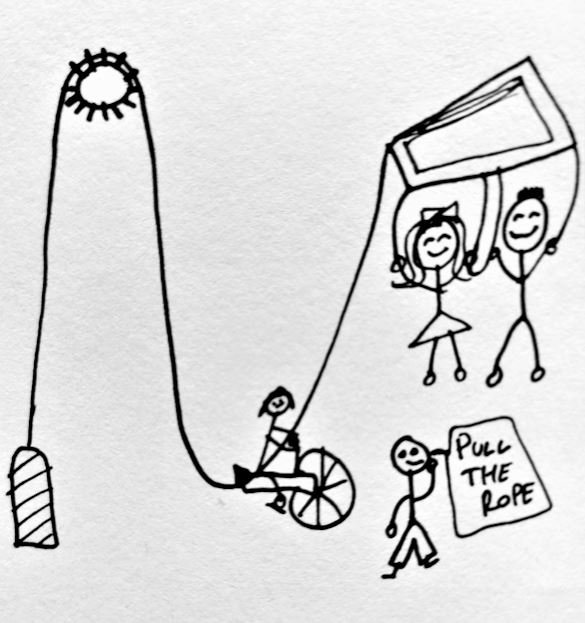 ---
Disclaimer: There are some affiliate links on this post. Meaning I may earn a (very) small commission if you buy something after clicking a link. This is at no extra cost to you. You can read my full disclaimer here.
---
To sum it up, Batu Ferringhi is…..interesting. Up on Penang's north coast, it's a run-down, windswept, beachy ghost-town, with a modern Hard Rock Cafe plonked at the far end of the 'strip'. I still don't know why it's there, but it fed us well one evening.
How to get to Batu Ferringhi
The best way to get to Batu Ferringhi is by taxi from Georgetown. There are some buses but from looking at the timetable it's not worth it. Unless you want to soak up every corner of Penang along the way.
Who travels to Batu Ferringhi?
The main visitors seem to be Middle-Eastern families, so bars and the usual attractions you get on the backpacking trail are limited. There are still some dotted around, but they are few and far between. If a pub-street is what you're looking for you need to head back to Love Lane in Georgetown. You will find some interesting Arabian restaurants and plenty of shisha pipes along the way though.
What is there to do in Batu Ferringhi?
So, for things to do in Batu Ferringhi, along with a Hard Rock Cafe, there's also a modern adventure & waterpark a few miles west. Again you'll need a taxi to get you there. I say a modern waterpark, yes, some things were new, but others, like the one in the sketch, were prehistoric.
For this particular one, the person next in line would pedal an old rusty bike which would lift you up high into the sky. Then the attendant tells you to pull a rope and off you go. The rope is just a prop, but it all adds to the theatre/fear of the whole thing. And it was the genuine fear that the rusty chains would snap at any moment that made it memorable. I suppose we always remember times when we nearly died.
Batu Ferringhi Beach
The beach isn't bad, just a bit worn down and in need of some grooming. Just like the whole town is really. It's a really odd mix of shiny new buildings like the Hard Rock and a Starbucks, thrown into a derelict seaside town, with a main clientele of Islamic men and their numerous wives.
So if you're staying in Georgetown and have a night or two spare, head north, it's a strange town but you'll definitely remember your time there.
After more travel tips?
If you're hungry for more travel tips and stories head back over to my blog. You can also check me out on Instagram.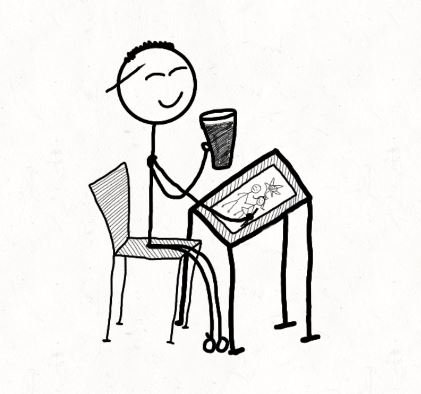 I'm not really a stickman, but it seems that I like portraying myself as one.
I'm an English guy who's been travelling since 2017. I was never good at taking photos, sketching just seems to work better for me, and in my opinion, why do you want to see other people's 4K videos and pictures of the world? Surely it's better to see it for yourself. You get in touch through the contact page or Instagram.
I look forward to hearing from you.
Happy travelling.
The Sketchy Traveller