The 4 Best Sports Bars in Calpe – 2023 Update
If you're in Calpe and need to watch a Premier League game, the latest F1 race or a rugby international, fear not, there are a few places that show live sport on TV. Here are the best sports bars in Calpe in 2023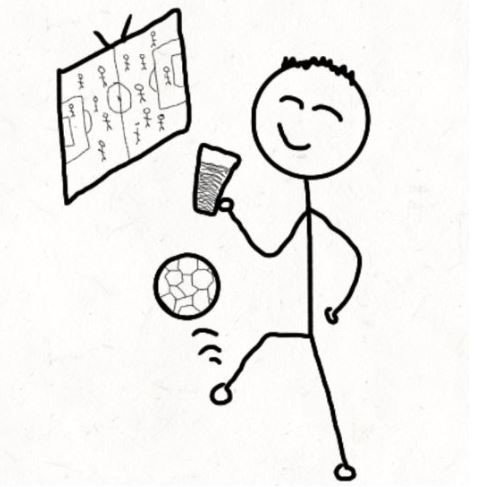 ---
Disclaimer: There are some affiliate links on this post. Meaning I may earn a (very) small commission if you buy something after clicking a link. This is at no extra cost to you. You can read my full disclaimer here.
---
Your Guide To The Best (and only) Sports Bars in Calpe
Bar Central – The Only Dedicated Sports Bar in Calpe
Bar Central is the only place that advertises itself as a sports bar in Calpe, which is why it sits at the top of my list. 
The sign outside says: Sports. Live Music. Pool. Darts. 
Inside you'll find a number of TV screens so getting a good view of the action isn't difficult to do. And as their sign says you can play pool or darts in this sports bar too.
If you're a fan of live rock and blues music too this is definitely the best sports bar in Calpe for you. That's because they have live music most weekends so you can stay where you are at the final whistle and look forward to listening to a local rock band.
If you want to double-check that they will be showing the live sport that you're interested in you can send them a Whatsapp message on +34 664 14 61 99. They'll even reserve you a table if you ask nicely enough.
This sports bar also has a very classy menu. Fresh seafood is their speciality along with the Valencian classic paella. So if you like to eat well while watching live sport on TV, Bar Cental will suit you perfectly.
Calpe's best sports bar is located one street back from the centre of Playa del Arena-Bol. Here's a link to where you can find it.  
Bar Central is open from 13:00 to 01:00 every day except Mondays. So if your team's playing on Monday night, you'll need to head to another sports bar.
Connolly's Bar – My Favourite Sports bar In Calpe
Next up on my list of where to watch live sport in Calpe is my personal favourite, Connolly's Bar.
Firstly, it has the best pint of Guinness in town, and that's a fact.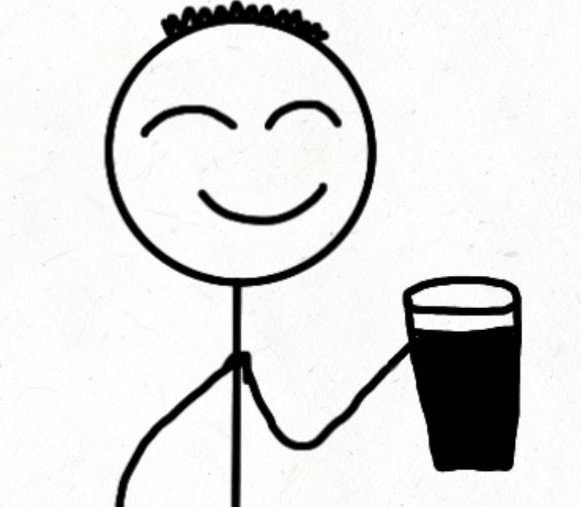 Secondly, the atmosphere in Connolly's is exactly what a real sports fan wants from a sports bar. There's only one big screen inside the bar but it more than does the job. The non-sports fans can sit on the terrace outside while the hardcore gather around the TV and enjoy the show.
There's no food menu at this sports bar in Calpe, but they have plenty of salty snacks to accompany your pint.
Connolly's Sports Bar is located on a pedestrian street in the heart of Calpe. Here's a link to the exact location on Google Maps.
It is open from 12:00 to 00:00 seven days a week. 
Next up on my list of the best sports bars in Calpe is The Irish Sea Tavern. It's fair to say that showing live sports is not a priority here, but they do have a decent-sized TV on the ground floor that shows the main English Premier League matches and other big sporting events.
It's a cosy Irish bar set out over three floors. There is a pool table on the middle floor if you fancy playing some sport yourself, but you can't see a TV if you're playing pool. 
There isn't much of a kitchen at this pub, so food options are limited. That said, it is a good option for a simple Spanish brekky: toast, coffee and juice. There are often sandwiches on offer too behind the bar.
It wouldn't be my first choice if I were looking for a sports bar in Calpe, but, as a professional sports bar writer (that's a job right?), I couldn't only have two bars on my list. The Irish Sea Tavern has a bar and a TV that shows live sport. Therefore, it's allowed a place on my list of the best sports bars in Calpe.
It's also one of the main late-night venues in town, as it stays open until 4 a.m. every day of the week
Pub Delfin – Traditional English Pub With a Huge Food Menu
Last but by no means least on my list of the best places to watch football in Caple is Pub Delfin. 
This is a great little English Pub in the heart of the town. Run by expats, you can enjoy all of the home comforts of the UK while soaking up the Spanish sun on their huge terrace. 
The food menu is huge. The biggest of any of the other sports bars on this list. Sunday roasts, sausage and mash, and other traditional grub are available here. And so is the ability to watch live sport on TV.
There are a couple of TVs inside and they always do their best to accommodate their customers' watching needs. 
They are very active on their Facebook page, so if you want, you can check beforehand if they plan to show the game you want to watch. Or just pop in and ask, they're a really friendly bunch so you'll probably end up taking a seat and spending a few hours there whether there's sport on TV or not.
You'll find them just a street back from Bar Central. Here's the link to Google Maps.
Opening hours aren't so simple as they close in the afternoon for a siesta on weekdays. But on weekends they open from 13:00 to 00:00.
---
So there you have it, the best (and only) sports bars in Calpe. It's a very relaxed town, so it's no surprise that there aren't many places to watch football, but there are enough. If I were you, I start at Connolly's and take it from there. Enjoy.
---
More things to do in Calpe
Looking for more things to do in Calpe than just sit in sports bars all day long? Check out Get Your Guide's list of the best things to do in Calpe today. They are the main guys when it comes to what's popular all over the world, so if you want to know what you might be missing out on check out their list of the best things to do in Caple.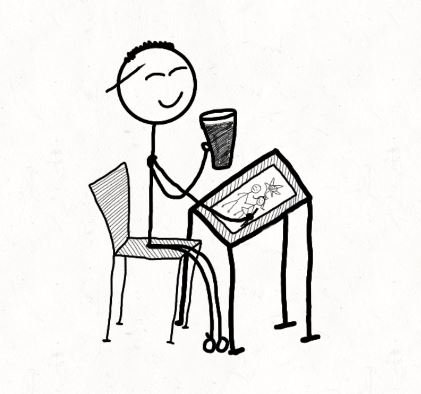 I'm not really a stickman, but it seems that I like portraying myself as one.
I'm an English guy who's been travelling since 2017. I was never good at taking photos, sketching just seems to work better for me, and in my opinion, why do you want to see other people's 4K videos and pictures of the world? Surely it's better to see it for yourself. You get in touch through the contact page or Instagram.
I look forward to hearing from you.
Happy travelling.
The Sketchy Traveller