The Best Sports Bars in Birmingham
Birmingham is my hometown and watching football in pubs is my specialist skill. So here's a comprehensive list of the best sports bars in Birmingham. It's all the info you need to watch a match with a pint in Brum.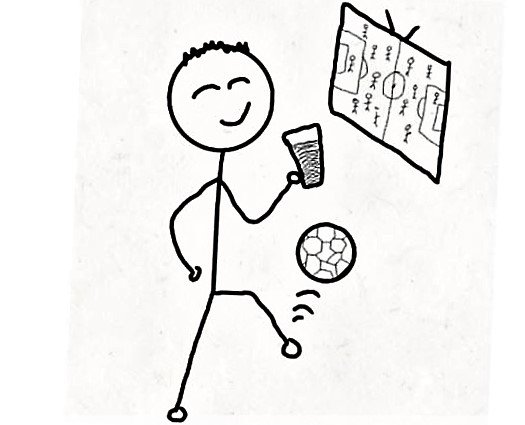 ---
Disclaimer: There are some affiliate links on this post. Meaning I may earn a (very) small commission if you buy something after clicking a link. This is at no extra cost to you. You can read my full disclaimer here.
---
Ultimate Guide To The Best Sports Bars In Birmingham
Brum is my hometown. I love sport. And I love pubs. So I'm the guy you should listen to when it comes to the best places to watch sport on TV in Birmingham.
Best sports bars in Digbeth
If you're heading to Digbeth and want to watch some sport, even with all the new cool play places around the area, Hennesey's is still the best place to watch live sport in Digbeth.
The screen in the garden is the biggest in Birmingham. It somehow copes well with the Sun, making Hennesey's beer garden the best spot in Brum to watch a match while topping up your tan or having a smoke.
There are loads of TVs inside too, so even if you can't make the most of things outside, you've got plenty of tables inside to give you a great view of the sport on TV.
Here's a link to the exact location of Hennesey's on Google Maps.
This sports bar in Birmingham is open every day from noon til midnight Sunday to Thursday, and from 10 am to 1 am on Fridays and Saturdays.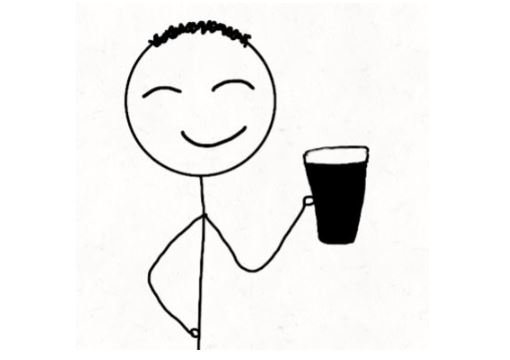 Another sports bar Digbeth
Another pub worthy of mention is the Old Crown. It's a more traditional pub than a sports bar, but they do occasionally have a couple of TVs dotted about inside, as well as a few more out in the big beer garden. The bigger the game the more screens seem to be around.
It's the best place in Birmingham to watch a game while tucking into a Sunday roast. There's just no guarantee they'll have the game on. Which isn't ideal for a good sports bar.
Here's the location of the Old Crown on Google Maps.
Best sports bars in Birmingham city centre
Facing the arse of Grand Central Station, The Railway is as honest a pub as you'll find in Birmingham. The beer is cheap compared to most boozers in the city, they have a great food menu and there are loads of TVs showing sport all day long.
If you want a guarantee of getting a decent view of a TV and the promise of cheap beer you should head to the Railway.
Here's a link to the exact location of The Railway sports bar in Brum.
Another pub to watch football in Birmingham city centre
Another great pub to watch live football in the centre of Birmingham is The Trocadero. It's a bit cosier than The Railway but it's still one of the best sports bars around.
The food menu is perfect for a sports bar. Most things are bread and sauce-based. Burgers, pizzas and paninis are on offer along with a huge selection of draught beer.
Grab yourself a comfy booth and enjoy the match.
Here's a link to the exact location of The Trocadero on Google Maps.
Best sports bar in the Jewellery Quarter
If Indian food and football are your two favourite things you have to get yourself to The JQ Bar & Grill.
There are a few of these types of places scattered around the outskirts of Birmingham, but The JQ Bar & Grill is the only one of its type in the city, well, in the Jewellery Quarter. It's only a 10-minute walk from the middle of Birmingham so if Digbeth is in the city so is the JQ.
It's one of these dream combinations of excellent Indian food and live sport. And they take both the food and the live sport seriously. The best way to enjoy everything on offer at this sports bar is to book yourself a table for the next big game and enjoy the luxury of dipping some naan into your tikka masala while watching the match.
The JQ Bar & Grill is open from 12 noon to 1 am every day.
Here's a link to the exact location on Google Maps.
Best sports bar on Broad Street
Broad Street isn't all about cheap shots and dodgy kebabs. It's also one of the best places to find sports bars in Birmingham. Here are my top three places to watch football on Broad Street.
O'Neill's
This particular O'Neill's has been refurbished recently, making it a lot classier and comfy than you'd expect from an O'Neill's.
They have one large screen near the entrance and loads of big TVs all around the pub. It's a great spot to watch live sports in Birmingham.
Here's the exact location of O'Neill's Google Maps.
Walkabout
This is another great sports bar in Birmingham. Walkabout has loads of screens and shows live sports all day every day.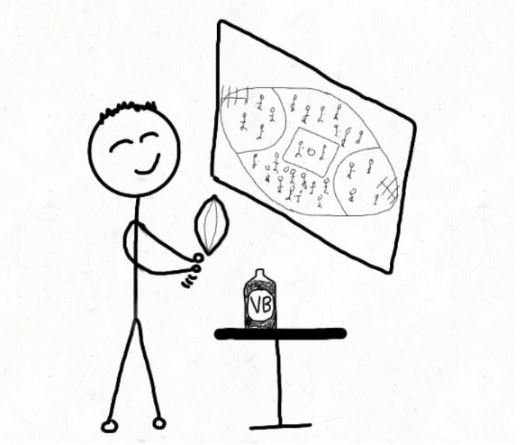 There are usually some decent drinks offers available and if you plan to keep the party going after full-time, this is the perfect place to stay for the music to kick in.
Here's the location of Walkabout Sports Bar on Google Maps.
Velvet
Velvet is the best sports bar that doubles up as a live music venue. Once the footy is finished, don't be expecting to listen to the post-match coverage. The lights will change and a band will appear.
They have a huge screen above the bar and many more TVs dotted around.
Here's where to find them on Google Maps.
---
So there you have them, the best sports bars in Birmingham for some football and a pint. Of course these places all show other sports too when the need arises, but football always takes priority.
---
For more travel tips head over to my blog. You can also check me out on Instagram.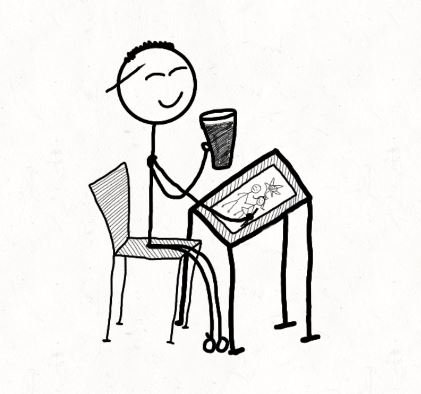 I'm not really a stickman, but it seems that I like portraying myself as one.
I'm an English guy who's been travelling since 2017. I was never good at taking photos, sketching just seems to work better for me, and in my opinion, why do you want to see other people's 4K videos and pictures of the world? Surely it's better to see it for yourself. You get in touch through the contact page or Instagram.
I look forward to hearing from you.
Happy travelling.
The Sketchy Traveller