Which Sports Bar in Phnom Penh is Best For You?
If you're on the lookout for a good sports bar in Phnom Penh I have good news. Your quest is over. Well, kind of, you'll need to actually get yourself there, there's only so much words can do. But, after reading all of this you'll be in no doubt where to walk or direct the tuk-tuk driver to for the next big match.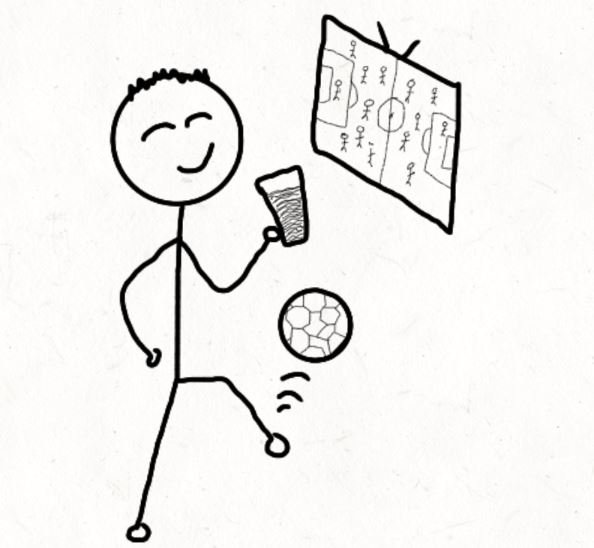 ---
Disclaimer: There are some affiliate links on this post. Meaning I may earn a (very) small commission if you buy something after clicking a link. This is at no extra cost to you. You can read my full disclaimer here.
---
The best sports bars in Phnom Penh, Cambodia
I've done the leg work out there on the streets to personally hunt out the best sports bar in Phnom Penh. I'm a cold-beer-loving football fanatic from England. But fear not if you're an old cousin from Down Under, I've got options for you NRL and AFL-loving folk too!
If you can't be arsed to read a whole post about what makes the best sports bars in Phnom Penh different from each other, here's a quick and easy guide of my top three just for you:
If you want to know more about what makes these the best places to watch sport in Phnom Penh read on.
SCORE sports bar in Phnom Penh – the biggest screen
SCORE Sports Bar & Grill boasts that it is the biggest and best when it comes to screens. And it's hard to argue with them. They have without a doubt the biggest screen in the city and the most screens in one bar.
Apart from an impressive number of screens, what else does SCORE have that makes it the most popular sports bar in Phnom Penh?
The place is huge, easily the biggest in the city. So much so that there are pool tables hidden around corners that you didn't know existed. They show pretty much every game that comes out of the UK, Australia, Germany and the Netherlands.
Due to the number of screens, you can be pretty sure that you won't have any clashing problems here, and a buzzing atmosphere is nearly always guaranteed on matchday.
It's open from 8 am to 2 am every day and offers food all day to fuel you on an 18-hour sports-watching binge. We all need one of those every now and then. If you do it on a Sunday you can tuck into a traditional roast dinner, probably for breakfast if you asked nicely enough.
Let's not forget about the beer, it's very important after all. SCORE has Angkor and Carlsberg on tap at $2 a pint. There's also a huge selection of imported bottles, so if you're a picky drinker you'll be sorted.
Here's a link to the location of SCORE sports bar in Phnom Penh
Offside – A smoke-free sports bar in Phnom Penh
Offside Burger Bar is a much smaller setup compared to SCORE. That might sound like a negative but some people enjoy a quieter watching experience. Personally, if there's a massive England or Birmingham City game on TV, yes, Birmingham City have had an occasional big game in their 147-year history, they're just a few and few between is all, I sometimes prefer to focus on the TV and not be surrounded by folk who have no idea what they're talking about. That just adds to the tension.
So, what I'm saying is that Offside gives that more relaxed atmosphere so that you can keep as calm as possible for the important match. There is a long bar with two big screens behind it and there's another one out the front where a covered patio area allows the smokers to polish off another 20-pack while nervously watching the game.
This does mean that the inside is completely smoke-free, something uncommon in many other bars around town. So that might be another selling point for you.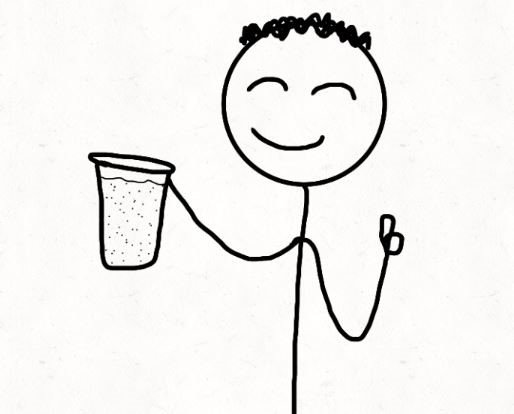 They only have one beer on tap, Cambodia beer, which is $2 a pint. And as the name suggests they sell burgers. Very good ones too. So if you're after a more chilled experience in a sports bar in Phnom Penh, Offside might be the one for you.
Here's a link to the exact location of Offside sports bar in Phnom Penh.
Gotha – More about playing than watching
Gotha Sports Bar is a place to play, not just to watch. Before you start wondering, they don't have a full-sized 11-a-side pitch hidden out of the back, we're talking pool and darts only. But they take the pool very seriously.
They have two pool tables and often have the local teams come and compete. Something that gets pretty serious and draws a big crowd. Once pool players start wearing a matching kit you know they mean business. Usually, the tables are free for us novices to play a few frames. If it is busy there's often a winner-stays-on tournament going on to keep things fair.
There is one TV showing any big games across the Euro-Aussie spectrum, so if you prefer to just keep an eye on the game while knee-deep in a pool competition then Gotha is the one for you.
Along with the usual beers Gotha also takes cocktails seriously and regularly has live bands and DJs on. It stays open until 5 am so I guess they need to entertain the punters all night long. The full opening hours are 4:30 pm to 5 am Tuesday to Saturday
You can see Gotha's exact location here.
Lucky Girl – The girly sports bar in Phnom Penh
Lucky Girl Sports Bar is what you'd expect from its name. A sports bar in Phnom Penh that's full of many local girls. It seems you Aussies out there have more of a demand for this type of service.
Well, that's what they think at Lucky Girl because they don't even bother with European sports. It's primarily the NRL or AFL on the screens here. And they're the only ones offering a $0.75 happy hour for a decent cold beer too. How can you resist?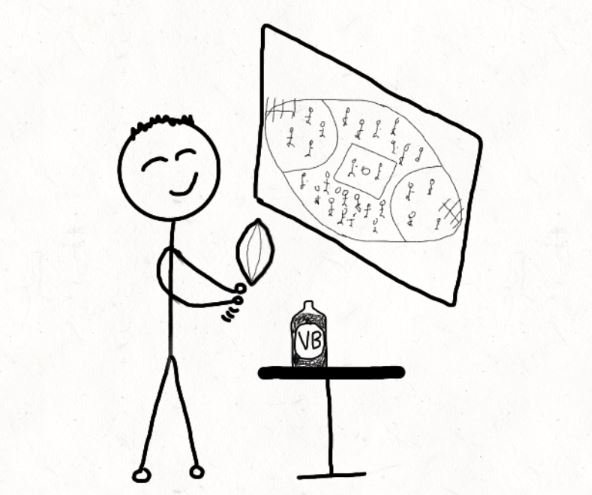 I've not spent much time at Lucky Girl, just one beer for research purposes but it does seem like a pretty good sports bar in Phnom Penh for Australian guys. Of course, women are welcome too but there is a definite focus on the extras that are available here. I didn't go all gonzo and find out for myself, but a quick look at the review section on Google Maps tells you all you need to know
"Our son Jayden is dating the owner Lisa. Absolutely lovely atmosphere. Plus your bonus is U can take any of the girls home if U want 2. U need to sort it out between yourselves, though"
If you want to head over and meet one of Lisa's lovely ladies you can find the location of Lucky Girl sports bar in Phnom Penh here.
The 5-star luxury option
The elegantly named Sofitel Aqua & Phokeethra Sports Bar in Phnom Penh is very different from the others on this list. The fact that it's located in a 5-star hotel and closes at 8 p.m. tells you all you need to know, but I may as well tell you a bit more.
There is one TV above the bar, a pool table and prices that are still reasonable. Draft beer is only $3. Not comparable to Lucky Girl's 75-cent happy hour, but you're getting a very different environment to enjoy it in.
If the thought of drunk locals, annoying ex-pats or a harem of young ladies hanging on your every word sounds like the last thing you want while watching some sport, and you remember to pack some semi-smart clothes, you should head over to Sofitel.
You can find the exact location of this sports bar in Phnom Penh here.
---
So there you have it, quite a selection I'm sure you'll agree. I'll leave it to you to decide which is the best sports bar in Phnom Penh for you.
---
Looking for more adventures?
If you're wondering what else you should be doing in and around Phnom Penh, may I push you in the direction of Get Your Guide. These guys are the best place for all of the available tours and trips on offer. You can book safely and securely online, and if you change your mind you can even get a full refund if you give them enough notice. So if you're planning on getting out and about you really should look at Get Your Guide. This is a link directly to the tours that they offer in and around Phnom Penh.
Where are you staying?
Finally, I doubt you need any assistance with this, but if you're finding it hard to decide which hotel to stay in, my personal recommendation is always Booking.com. There are loads of options on there, and once again you have plenty of free cancellation options if you change your mind. You can check out the best Phnom Penh hotels here. If you prefer to live the hostel life you need to be looking at the specialist site for hostels in Phnom Penh and around the world, and that is Hostelworld. Here's the list of the top hostels in Phnom Penh right now.
If you're hungry for more travel tips and stories head back over to my blog. You can also check me out on Instagram.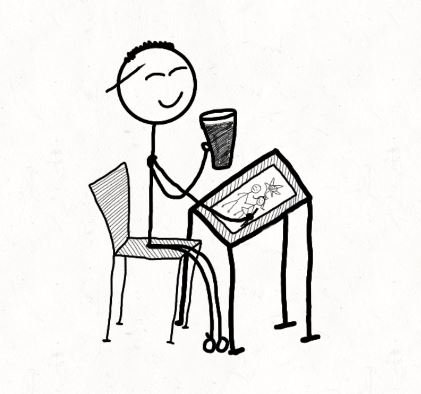 I'm not really a stickman, but it seems that I like portraying myself as one.
I'm an English guy who's been travelling since 2017. I was never good at taking photos, sketching just seems to work better for me, and in my opinion, why do you want to see other people's 4K videos and pictures of the world? Surely it's better to see it for yourself. You get in touch through the contact page or Instagram.
I look forward to hearing from you.
Happy travelling.
The Sketchy Traveller