Electric scooter hire Marbella – Where to get one in 2023
It seems that everyone is zipping around on an e-scooter nowadays. If you want to join the trend while exploring Puerto Banus and beyond, take a look at my ultimate guide to electric scooter hire in Marbella.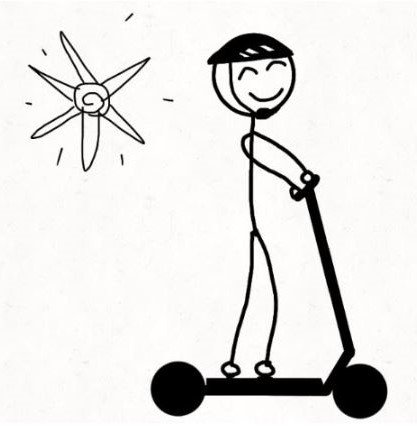 ---
Disclaimer: There are some affiliate links on this post. Meaning I may earn a (very) small commission if you buy something after clicking a link. This is at no extra cost to you. You can read my full disclaimer here.
---
All you need to know about e-scooter hire in Marbella in 2023
I'll be going into detail about the best places to rent an e-scooter, how much you'll expect to pay and the boring rules and regulations that you should follow when riding an electric scooter in Marbella. But, if you're a busy chap / chapette, here's the key info you should know…
The average price to rent an e-scooter in Marbella is €15 to €20 for an hour, or about €40 for a day.
In my opinion, the best place for electric scooter hire in Marbella is QQ Bikes. You should start your search with them. They are in Malaga and Torremolinos, but they have a store in Marbella too.
There is no e-scooter-sharing app in Marbella, but this could change soon.
Where to rent an electric scooter in Marbella
Here are, in my opinion, the best places to rent an e-scooter in Marbella and Puerto Banus.
Cheapest e-scooter hire in Marbella – QQ Bikes
QQ Bikes offer electric scooter for hire at the cheapest prices in Marbella. Their prices to hire an e-scooter are as follows:
QQ Bikes rental store is located in the heart of Marbella, at Puerto Deportivo. So it's not just great prices, it's a very convenient location too. They haven't set themselves up on Google Maps yet so I can't give you a link to them. But if you message them on their Facebook page, or on Instagram they'll sort you out.
Another good place in Marbella city centre to hire an e-scooter is Rent 4 Fun, they offer daily rental for €45.
Best place to hire an electric scooter in Puerto Banus
As with everything else, renting an e-scooter is more expensive in Puerto Banus compared to up the road in Marbella city centre. The best place I found on my travels was Marbella Segway Tours. To rent an e-scooter they charge €20 for one hour and €50 for a day.
It's not cheap, but they offer a very professional service and leave you confident that you are covered for all eventualities. Check out their website for more info.
Best for weekly rental
The best place for long-term e-scooter rental in Marbella is Rent 4 Fun. They offer good prices for hourly and daily rental, and they also offer good deals if you want to hire for more than three days. Just drop them a message through the website and they come back to you with a quote.
Marbella electric scooter sharing app
Surprisingly there is no e-scooter sharing app in Marbella. I can only guess that it's because everything is so stretched out between the city and the other popular ports, resorts and beaches, that the e-scooter sharing companies are worried that there will be a trail of abandoned scooters all along the coast for miles and miles.
I still think that it will only be a matter of time before we see an electric scooter sharing app in Marbella.
The rules to know before renting an e-scooter
Firstly, you might be wondering if you need a driving license to get riding. I can confirm that you don't need a driving licence to ride an electric scooter in Marbella.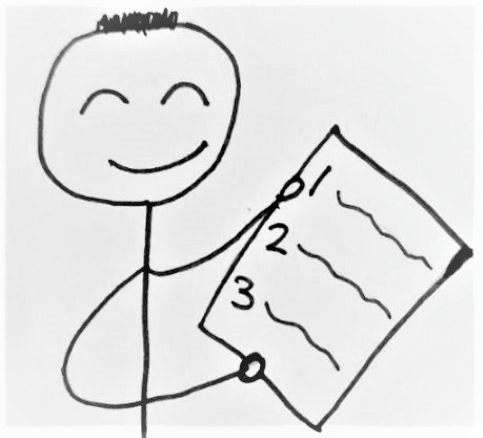 The rules are the same as they are for cyclists. So you should stay off pavements and footpaths. 
In reality, you'll see that many people don't stick to the roads or cycle lanes. So, use your common sense and if you do ride on footpaths do it slowly because if you crash into someone it will be your fault.
Wear a helmet. You won't do this, I know you won't, but you should! Most rental companies will give you a helmet, and as a cyclist should, you should wear it when riding your e-scooter around. 
Don't drink and drive. Hiring an electric scooter in Marbella comes with responsibilities. You really shouldn't underestimate the e-scooters and think you can hit up the local bars and still ride home after too many pina coladas. 
These electric scooters really can zip around and if you're not at your sharpest you could do damage to yourself, others and the scooter itself. It's not something you want to be dealing with when the hangover kicks in. Stay safe and keep drinking to a minimum.
There you have it. All the info you need to know about e-scooter rental in Marbella. Enjoy the ride.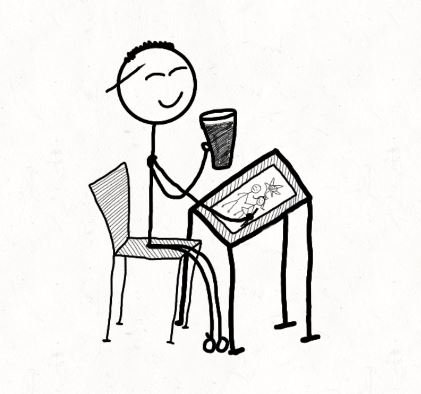 I'm not really a stickman, but it seems that I like portraying myself as one.
I'm an English guy who's been travelling since 2017. I was never good at taking photos, sketching just seems to work better for me, and in my opinion, why do you want to see other people's 4K videos and pictures of the world? Surely it's better to see it for yourself. You get in touch through the contact page or Instagram.
I look forward to hearing from you.
Happy travelling.
The Sketchy Traveller